Here are the 101 most popular verses from the Bible on the topics of faith and faithfulness. The verses are grouped by book.
This is how the word "faith" appears throughout the books of the Bible. It begins with Genesis is in the top left, and concludes with Revelation in the bottom right. Faith appears 514 times.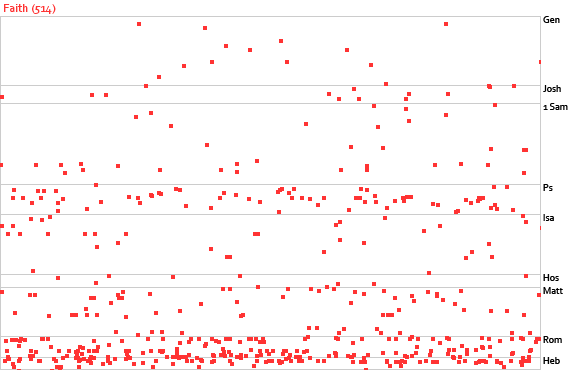 1 Corinthians 13:13
So now faith, hope, and love abide, these three; but the greatest of these is love.
1 Corinthians 13:2
And if I have prophetic powers, and understand all mysteries and all knowledge, and if I have all faith, so as to remove mountains, but have not love, I am nothing.
1 Corinthians 16:13
Be watchful, stand firm in the faith, act like men, be strong.
1 Corinthians 2:5
That your faith might not rest in the wisdom of men but in the power of God.
1 Corinthians 4:2
Moreover, it is required of stewards that they be found trustworthy.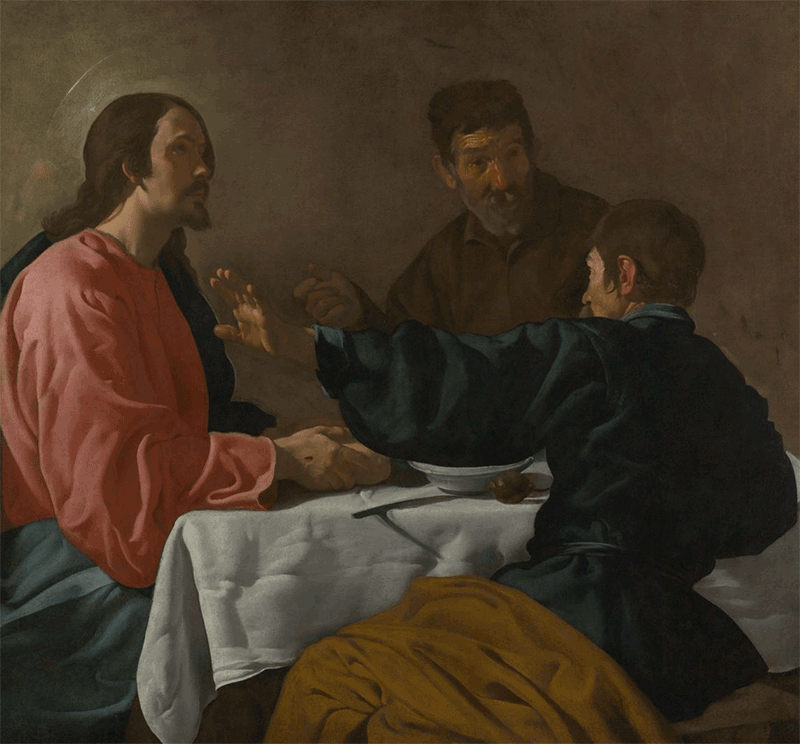 1 John 1:9
If we confess our sins, he is faithful and just to forgive us our sins and to cleanse us from all unrighteousness.
1 John 4:1
Beloved, do not believe every spirit, but test the spirits to see whether they are from God, for many false prophets have gone out into the world.
1 John 5:1
Everyone who believes that Jesus is the Christ has been born of God, and everyone who loves the Father loves whoever has been born of him.
1 John 5:13
I write these things to you who believe in the name of the Son of God that you may know that you have eternal life.
1 John 5:4
For everyone who has been born of God overcomes the world. And this is the victory that has overcome the world—our faith.
1 Peter 2:24
He himself bore our sins in his body on the tree, that we might die to sin and live to righteousness. By his wounds you have been healed.
1 Timothy 1:19
Holding faith and a good conscience. By rejecting this, some have made shipwreck of their faith.
1 Timothy 5:8
But if anyone does not provide for his relatives, and especially for members of his household, he has denied the faith and is worse than an unbeliever.
1 Timothy 6:11
But as for you, O man of God, flee these things. Pursue righteousness, godliness, faith, love, steadfastness, gentleness.
1 Timothy 6:12
Fight the good fight of the faith. Take hold of the eternal life to which you were called and about which you made the good confession in the presence of many witnesses.
2 Chronicles 17:10
And the fear of the Lord fell upon all the kingdoms of the lands that were around Judah, and they made no war against Jehoshaphat.
2 Corinthians 5:7
For we walk by faith, not by sight.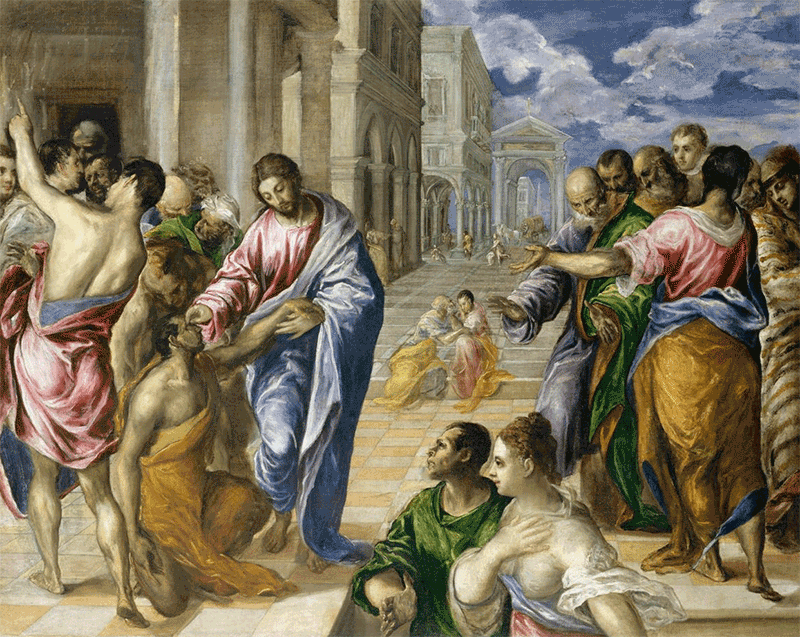 2 Peter 3:9
The Lord is not slow to fulfill his promise as some count slowness, but is patient toward you, not wishing that any should perish, but that all should reach repentance.
2 Timothy 2:13
If we are faithless, he remains faithful— for he cannot deny himself.
2 Timothy 4:7
I have fought the good fight, I have finished the race, I have kept the faith.
Deuteronomy 4:2
You shall not add to the word that I command you, nor take from it, that you may keep the commandments of the Lord your God that I command you.
Ephesians 2:8-9
For by grace you have been saved through faith. And this is not your own doing; it is the gift of God, not a result of works, so that no one may boast.
Ephesians 6:16
In all circumstances take up the shield of faith, with which you can extinguish all the flaming darts of the evil one.
Exodus 3:14
God said to Moses, "I am who I am." And he said, "Say this to the people of Israel, 'I am has sent me to you.'"
Galatians 3:26
For in Christ Jesus you are all sons of God, through faith.
Galatians 3:9
So then, those who are of faith are blessed along with Abraham, the man of faith.
Galatians 5:22-23
But the fruit of the Spirit is love, joy, peace, patience, kindness, goodness, faithfulness, gentleness, self-control; against such things there is no law.
Galatians 5:6
For in Christ Jesus neither circumcision nor uncircumcision counts for anything, but only faith working through love.
Genesis 15:6
And he believed the Lord, and he counted it to him as righteousness.
Genesis 5:24
Enoch walked with God, and he was not, for God took him.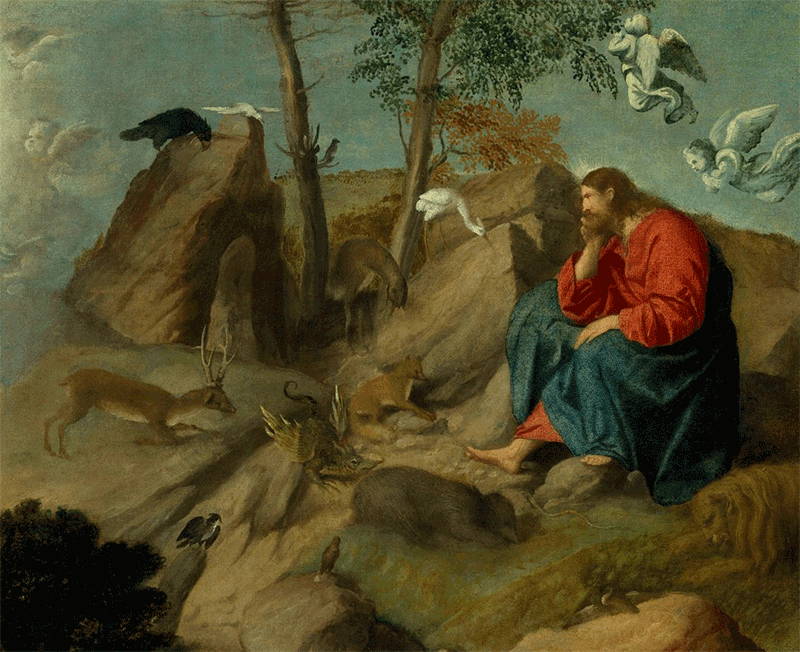 Hebrews 10:23
Let us hold fast the confession of our hope without wavering, for he who promised is faithful.
Hebrews 10:38
But my righteous one shall live by faith, and if he shrinks back, my soul has no pleasure in him.
Hebrews 11:1
Now faith is the assurance of things hoped for, the conviction of things not seen.
Hebrews 11:11
By faith Sarah herself received power to conceive, even when she was past the age, since she considered him faithful who had promised.
Hebrews 11:2
For by it the people of old received their commendation.
Hebrews 11:6
And without faith it is impossible to please him, for whoever would draw near to God must believe that he exists and that he rewards those who seek him.
Hebrews 13:8
Jesus Christ is the same yesterday and today and forever.
Hosea 2:20
I will betroth you to me in faithfulness. And you shall know the Lord.
Isaiah 25:1
O Lord, you are my God; I will exalt you; I will praise your name, for you have done wonderful things, plans formed of old, faithful and sure.
James 1:3
For you know that the testing of your faith produces steadfastness.
James 1:6
But let him ask in faith, with no doubting, for the one who doubts is like a wave of the sea that is driven and tossed by the wind.
James 2:17
So also faith by itself, if it does not have works, is dead.
James 2:18
But someone will say, "You have faith and I have works." Show me your faith apart from your works, and I will show you my faith by my works.
James 2:19
You believe that God is one; you do well. Even the demons believe—and shudder!
James 2:24
You see that a person is justified by works and not by faith alone.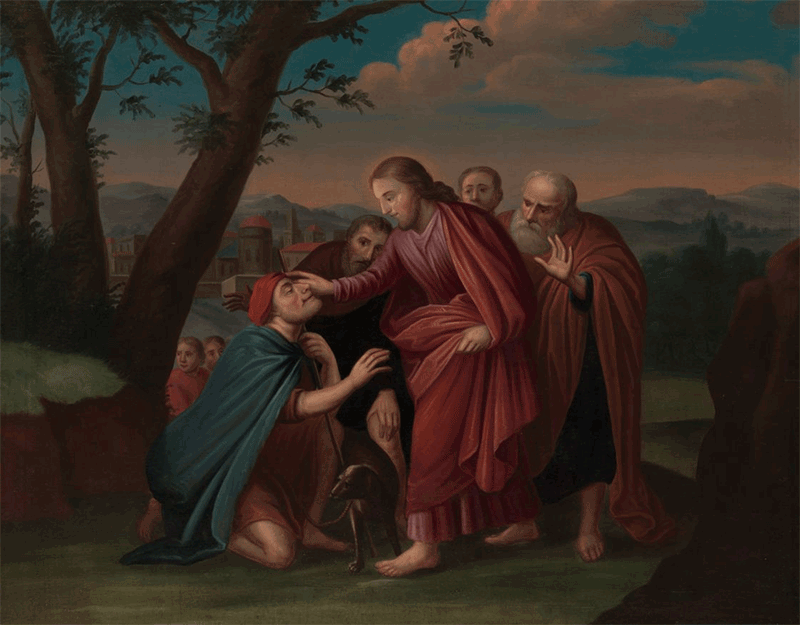 Jeremiah 29:11
For I know the plans I have for you, declares the Lord, plans for welfare and not for evil, to give you a future and a hope.
Jeremiah 29:13
You will seek me and find me, when you seek me with all your heart.
Job 1:21
And he said, "Naked I came from my mother's womb, and naked shall I return. The Lord gave, and the Lord has taken away; blessed be the name of the Lord."
Job 1:22
In all this Job did not sin or charge God with wrong.
Job 2:9
Then his wife said to him, "Do you still hold fast your integrity? Curse God and die."
John 1:1
In the beginning was the Word, and the Word was with God, and the Word was God.
John 20:31
But these are written so that you may believe that Jesus is the Christ, the Son of God, and that by believing you may have life in his name.
John 3:16
For God so loved the world, that he gave his only Son, that whoever believes in him should not perish but have eternal life.
John 3:36
Whoever believes in the Son has eternal life; whoever does not obey the Son shall not see life, but the wrath of God remains on him.
John 4:23
But the hour is coming, and is now here, when the true worshipers will worship the Father in spirit and truth, for the Father is seeking such people to worship him.
John 6:35
Jesus said to them, "I am the bread of life; whoever comes to me shall not hunger, and whoever believes in me shall never thirst."
John 6:47
Truly, truly, I say to you, whoever believes has eternal life.
John 7:38
Whoever believes in me, as the Scripture has said, 'Out of his heart will flow rivers of living water.'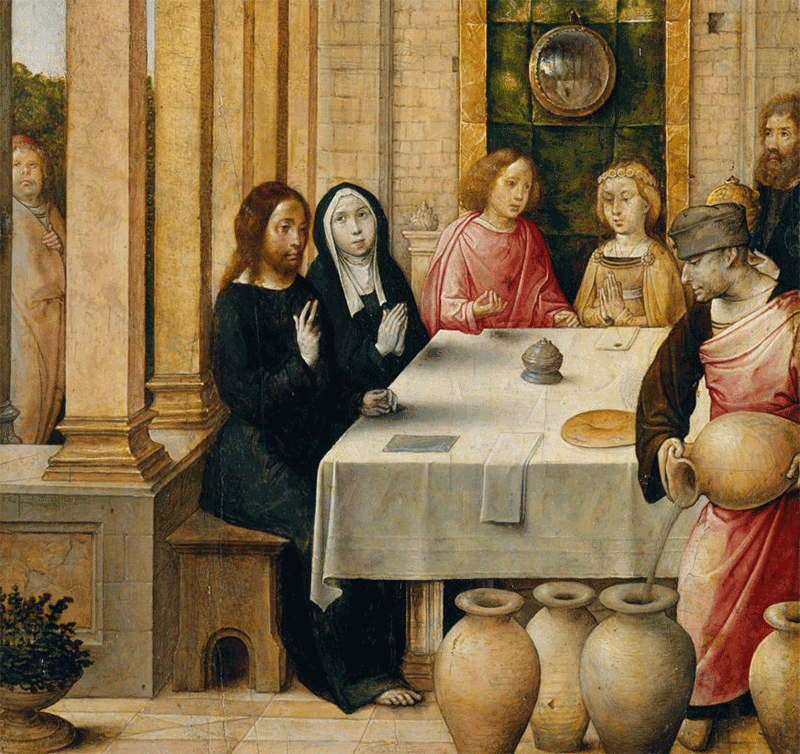 John 8:24
I told you that you would die in your sins, for unless you believe that I am he you will die in your sins.
Judges 5:8
When new gods were chosen, then war was in the gates. Was shield or spear to be seen among forty thousand in Israel?
Luke 1:37
For nothing will be impossible with God."
Luke 13:3
No, I tell you; but unless you repent, you will all likewise perish.
Luke 17:5
The apostles said to the Lord, "Increase our faith!"
Luke 17:6
And the Lord said, "If you had faith like a grain of mustard seed, you could say to this mulberry tree, 'Be uprooted and planted in the sea,' and it would obey you."
Luke 18:27
But he said, "What is impossible with men is possible with God."
Luke 7:50
And he said to the woman, "Your faith has saved you; go in peace."
Mark 10:52
And Jesus said to him, "Go your way; your faith has made you well." And immediately he recovered his sight and followed him on the way.
Mark 11:22
And Jesus answered them, "Have faith in God."
Mark 11:24
Therefore I tell you, whatever you ask in prayer, believe that you have received it, and it will be yours.
Mark 16:16
Whoever believes and is baptized will be saved, but whoever does not believe will be condemned.
Mark 9:23
And Jesus said to him, "'If you can'! All things are possible for one who believes."
Mark 9:24
Immediately the father of the child cried out and said, "I believe; help my unbelief!"
Matthew 10:22
And you will be hated by all for my name's sake. But the one who endures to the end will be saved.
Matthew 15:28
Then Jesus answered her, "O woman, great is your faith! Be it done for you as you desire." And her daughter was healed instantly.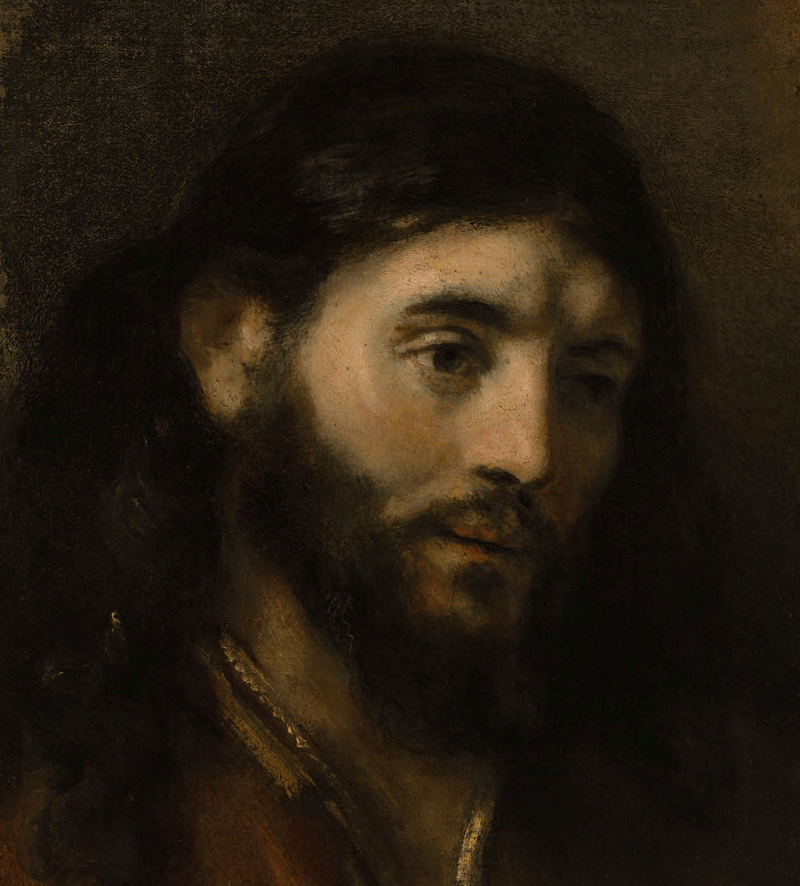 Matthew 16:18
And I tell you, you are Peter, and on this rock I will build my church, and the gates of hell shall not prevail against it.
Matthew 21:22
And whatever you ask in prayer, you will receive, if you have faith.
Matthew 5:28
But I say to you that everyone who looks at a woman with lustful intent has already committed adultery with her in his heart.
Matthew 6:33
But seek first the kingdom of God and his righteousness, and all these things will be added to you.
Matthew 9:22
Jesus turned, and seeing her he said, "Take heart, daughter; your faith has made you well." And instantly the woman was made well.
Philippians 1:6
And I am sure of this, that he who began a good work in you will bring it to completion at the day of Jesus Christ.
Philippians 4:13
I can do all things through him who strengthens me.
Philippians 4:19
And my God will supply every need of yours according to his riches in glory in Christ Jesus.
Proverbs 20:6
Many a man proclaims his own steadfast love, but a faithful man who can find?
Proverbs 28:20
A faithful man will abound with blessings, but whoever hastens to be rich will not go unpunished.
Proverbs 3:3
Let not steadfast love and faithfulness forsake you; bind them around your neck; write them on the tablet of your heart.
Proverbs 3:5-6
Trust in the Lord with all your heart, and do not lean on your own understanding. In all your ways acknowledge him, and he will make straight your paths.
Psalm 3:3
But you, O Lord, are a shield about me, my glory, and the lifter of my head.
Psalm 31:23
Love the Lord, all you his saints! The Lord preserves the faithful but abundantly repays the one who acts in pride.
Psalm 37:5-6
Commit your way to the Lord; trust in him, and he will act. He will bring forth your righteousness as the light, and your justice as the noonday.
Psalm 46:1
To the choirmaster. Of the Sons of Korah. According to Alamoth. A Song. God is our refuge and strength, a very present help in trouble.
Psalm 89:33
But I will not remove from him my steadfast love or be false to my faithfulness.
Psalm 91:4
He will cover you with his pinions, and under his wings you will find refuge; his faithfulness is a shield and buckler.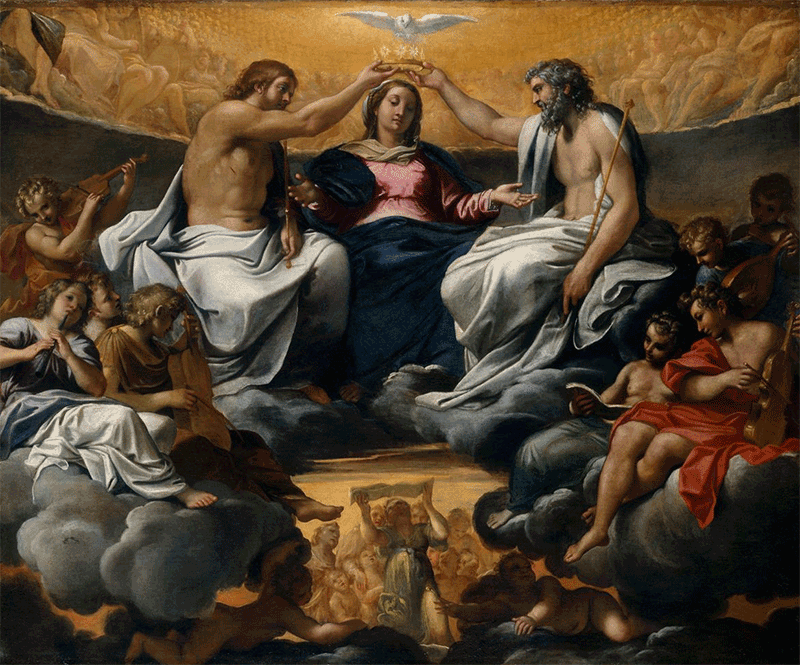 Romans 1:17
For in it the righteousness of God is revealed from faith for faith, as it is written, "The righteous shall live by faith."
Romans 10:10
For with the heart one believes and is justified, and with the mouth one confesses and is saved.
Romans 10:17
So faith comes from hearing, and hearing through the word of Christ.
Romans 10:9
Because, if you confess with your mouth that Jesus is Lord and believe in your heart that God raised him from the dead, you will be saved.
Romans 14:1
As for the one who is weak in faith, welcome him, but not to quarrel over opinions.
Romans 14:23
But whoever has doubts is condemned if he eats, because the eating is not from faith. For whatever does not proceed from faith is sin.
Romans 15:13
May the God of hope fill you with all joy and peace in believing, so that by the power of the Holy Spirit you may abound in hope.
Romans 6:14
For sin will have no dominion over you, since you are not under law but under grace.
Romans 6:2
By no means! How can we who died to sin still live in it?
Author Bio
Natalie Regoli is a child of God, devoted wife, and mother of two boys. She has a Masters Degree in Law from The University of Texas. Natalie has been published in several national journals and has been practicing law for 18 years. If you would like to reach out to contact Natalie, then go here to
send her a message
.