The word "leader" appears 91 times throughout the books of the Bible. The graph below shows the locations of each appearance. It begins with Genesis in the top left and concludes with Revelation in the bottom right.

Here are the 51 most powerful Bible scriptures on leadership.
1 Timothy 4:12
Let no one despise you for your youth, but set the believers an example in speech, in conduct, in love, in faith, in purity.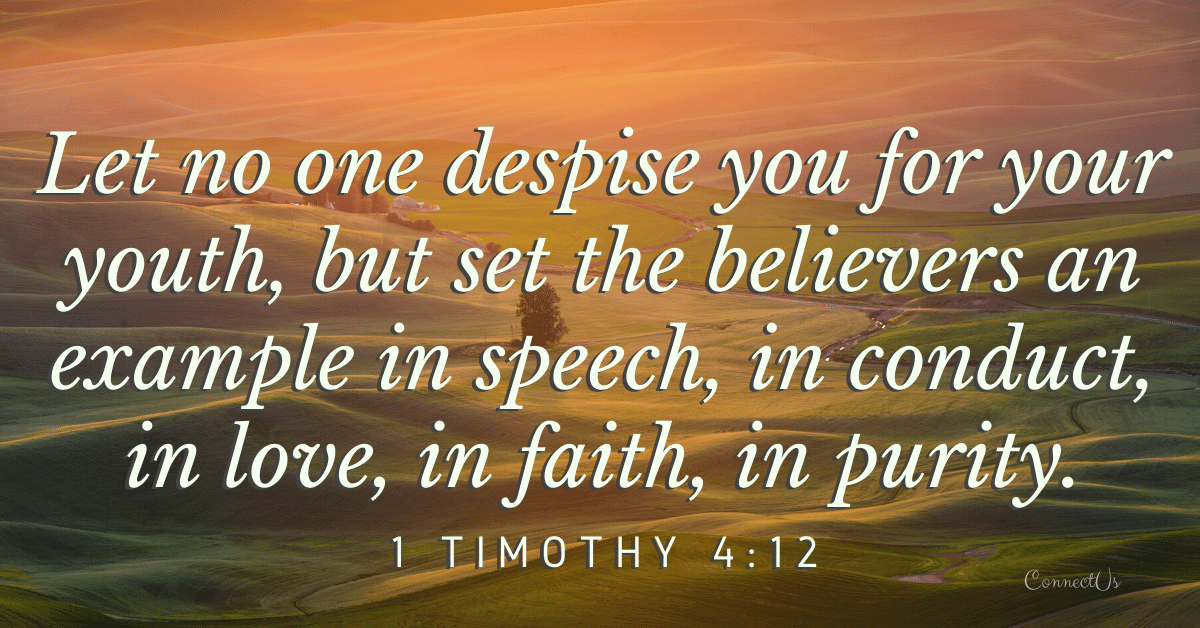 Philippians 2:3
Do nothing from rivalry or conceit, but in humility count others more significant than yourselves.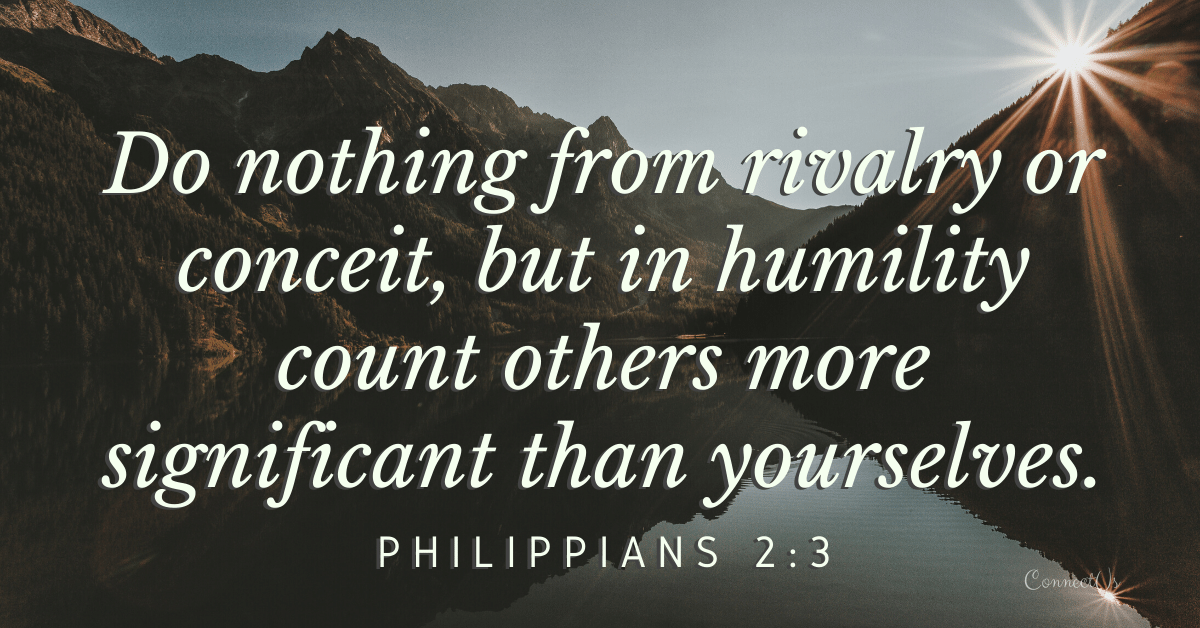 Exodus 18:21
Moreover, look for able men from all the people, men who fear God, who are trustworthy and hate a bribe, and place such men over the people as chiefs of thousands, of hundreds, of fifties, and of tens.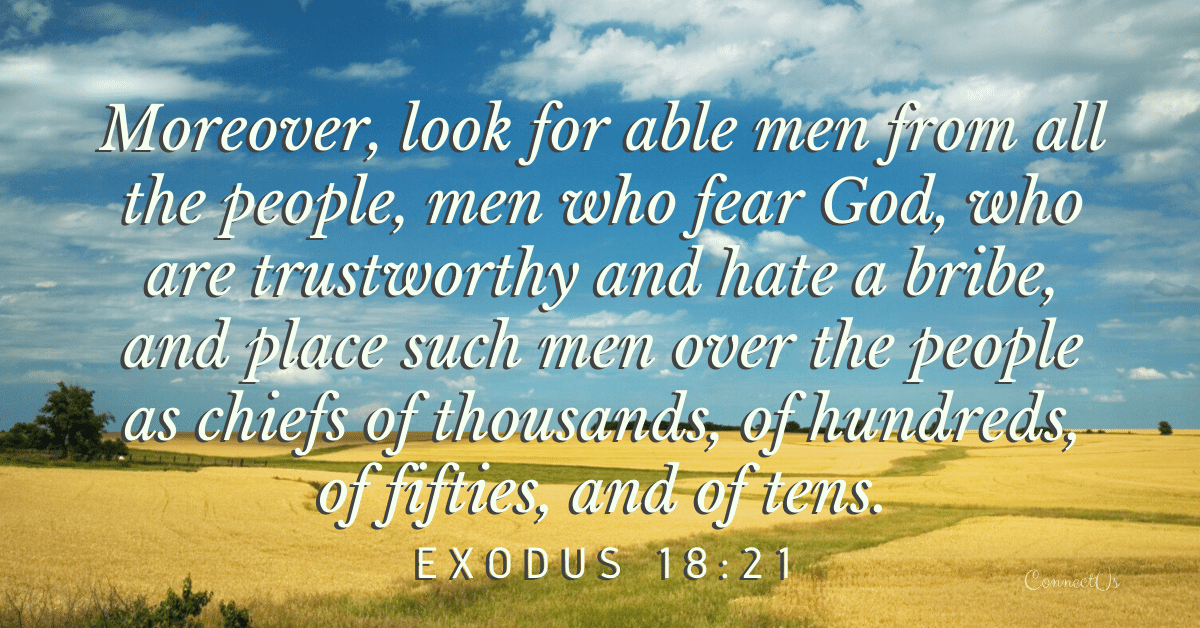 Jeremiah 23:1
"Woe to the shepherds who destroy and scatter the sheep of my pasture!" declares the Lord.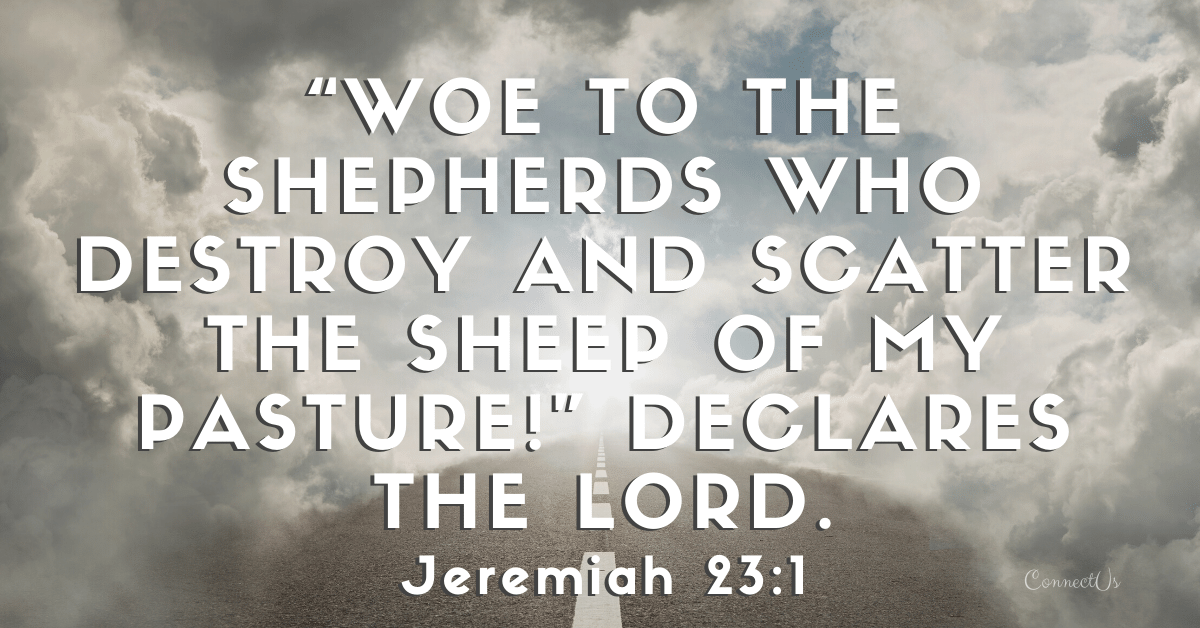 Galatians 6:9
And let us not grow weary of doing good, for in due season we will reap, if we do not give up.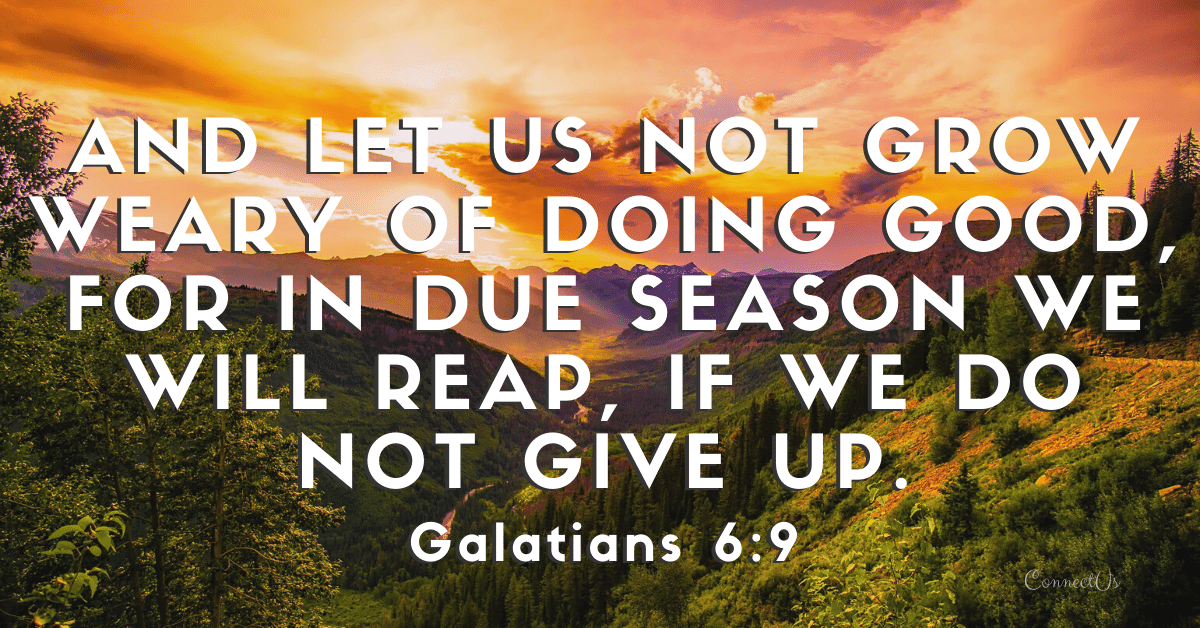 1 Corinthians 12:12
For just as the body is one and has many members, and all the members of the body, though many, are one body, so it is with Christ.
1 Peter 5:2
Shepherd the flock of God that is among you, exercising oversight, not under compulsion, but willingly, as God would have you; not for shameful gain, but eagerly.
1 Peter 5:3
Not domineering over those in your charge, but being examples to the flock.
1 Peter 5:7
Casting all your anxieties on him, because he cares for you.
1 Timothy 3:2
Therefore an overseer must be above reproach, the husband of one wife, sober-minded, self-controlled, respectable, hospitable, able to teach.
1 Timothy 3:5
For if someone does not know how to manage his own household, how will he care for God's church?
1 Timothy 4:2
Through the insincerity of liars whose consciences are seared.
1 Timothy 4:8
For while bodily training is of some value, godliness is of value in every way, as it holds promise for the present life and also for the life to come.
1 Timothy 5:17
Let the elders who rule well be considered worthy of double honor, especially those who labor in preaching and teaching.
2 Timothy 2:15
Do your best to present yourself to God as one approved, a worker who has no need to be ashamed, rightly handling the word of truth.
2 Timothy 2:2
And what you have heard from me in the presence of many witnesses entrust to faithful men who will be able to teach others also.
Acts 20:28
Pay careful attention to yourselves and to all the flock, in which the Holy Spirit has made you overseers, to care for the church of God, which he obtained with his own blood.
Acts 6:3
Therefore, brothers, pick out from among you seven men of good repute, full of the Spirit and of wisdom, whom we will appoint to this duty.
Deuteronomy 1:13
Choose for your tribes wise, understanding, and experienced men, and I will appoint them as your heads.
Deuteronomy 1:15
So I took the heads of your tribes, wise and experienced men, and set them as heads over you, commanders of thousands, commanders of hundreds, commanders of fifties, commanders of tens, and officers, throughout your tribes.
Hebrews 13:17
Obey your leaders and submit to them, for they are keeping watch over your souls, as those who will have to give an account. Let them do this with joy and not with groaning, for that would be of no advantage to you.
Hebrews 13:7
Remember your leaders, those who spoke to you the word of God. Consider the outcome of their way of life, and imitate their faith.
Isaiah 41:10
Fear not, for I am with you; be not dismayed, for I am your God; I will strengthen you, I will help you, I will uphold you with my righteous right hand.
Isaiah 6:8
And I heard the voice of the Lord saying, "Whom shall I send, and who will go for us?" Then I said, "Here am I! Send me."
James 1:12
Blessed is the man who remains steadfast under trial, for when he has stood the test he will receive the crown of life, which God has promised to those who love him.
James 3:1
Not many of you should become teachers, my brothers, for you know that we who teach will be judged with greater strictness.
James 4:10
Humble yourselves before the Lord, and he will exalt you.
John 10:11
"I am the good shepherd. The good shepherd lays down his life for the sheep."
John 3:16
For God so loved the world, that he gave his only Son, that whoever believes in him should not perish but have eternal life.
John 3:30
"He must increase, but I must decrease."
Luke 12:48
"But the one who did not know, and did what deserved a beating, will receive a light beating. Everyone to whom much was given, of him much will be required, and from him to whom they entrusted much, they will demand the more."
Luke 22:26
"But not so with you. Rather, let the greatest among you become as the youngest, and the leader as one who serves."
Luke 6:31
"And as you wish that others would do to you, do so to them."
Mark 10:45
"For even the Son of Man came not to be served but to serve, and to give his life as a ransom for many."
Matthew 20:26
"It shall not be so among you. But whoever would be great among you must be your servant."
Matthew 5:37
"Let what you say be simply 'Yes' or 'No'; anything more than this comes from evil."
Matthew 7:12
"So whatever you wish that others would do to you, do also to them, for this is the Law and the Prophets."
Philippians 2:4
Let each of you look not only to his own interests, but also to the interests of others.
Philippians 4:13
I can do all things through him who strengthens me.
Proverbs 11:14
Where there is no guidance, a people falls, but in an abundance of counselors there is safety.
Proverbs 16:12
It is an abomination to kings to do evil, for the throne is established by righteousness.
Proverbs 16:9
The heart of man plans his way, but the Lord establishes his steps.
Proverbs 25:28
A man without self-control is like a city broken into and left without walls.
Proverbs 29:12
If a ruler listens to falsehood, all his officials will be wicked.
Proverbs 29:14
If a king faithfully judges the poor, his throne will be established forever.
Proverbs 29:2
When the righteous increase, the people rejoice, but when the wicked rule, the people groan.
Proverbs 4:23
Keep your heart with all vigilance, for from it flow the springs of life.
Psalm 37:5
Commit your way to the Lord; trust in him, and he will act.
Psalm 78:72
With upright heart he shepherded them and guided them with his skillful hand.
Romans 12:8
The one who exhorts, in his exhortation; the one who contributes, in generosity; the one who leads, with zeal; the one who does acts of mercy, with cheerfulness.
Titus 1:7
For an overseer, as God's steward, must be above reproach. He must not be arrogant or quick-tempered or a drunkard or violent or greedy for gain.
More Bible Verses that Will Move You
50 Most Powerful Scriptures on Faith
60 Transcendent Verses on Trust
50 Strong Scriptures on Perseverance
68 Powerful Verses on Forgiveness
40 Uplifting Scriptures on Patience
Add Our Infographic Below to Your Pinterest Board
Hit the pin button below to add our infographic, with all the verses, to one of your Pinterest boards.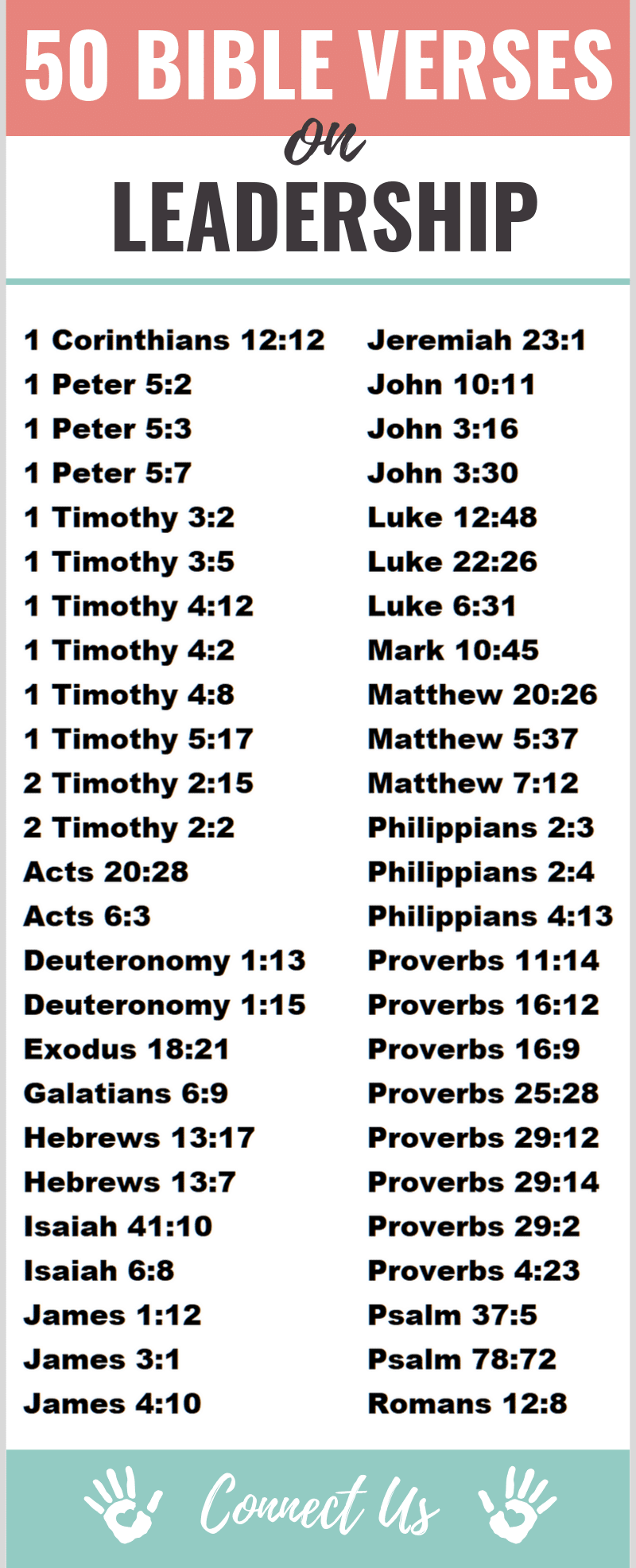 Author Bio
Natalie Regoli is a child of God, devoted wife, and mother of two boys. She has a Master's Degree in Law from The University of Texas. Natalie has been published in several national journals and has been practicing law for 18 years.