The word "free" appears 160 times throughout the books of the Bible. The graph below shows the locations of each appearance. It begins with Genesis in the top left and concludes with Revelation in the bottom right.

Here are the 60 most inspiring Bible scriptures on freedom.
Galatians 5:1
For freedom Christ has set us free; stand firm therefore, and do not submit again to a yoke of slavery.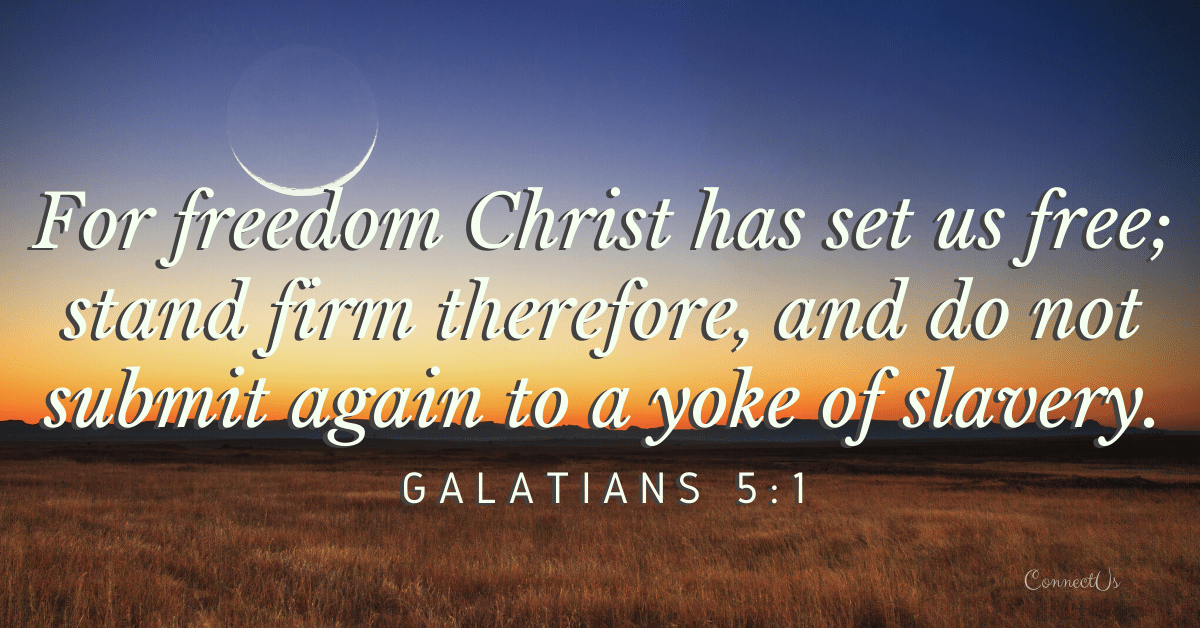 Galatians 5:13
For you were called to freedom, brothers. Only do not use your freedom as an opportunity for the flesh, but through love serve one another.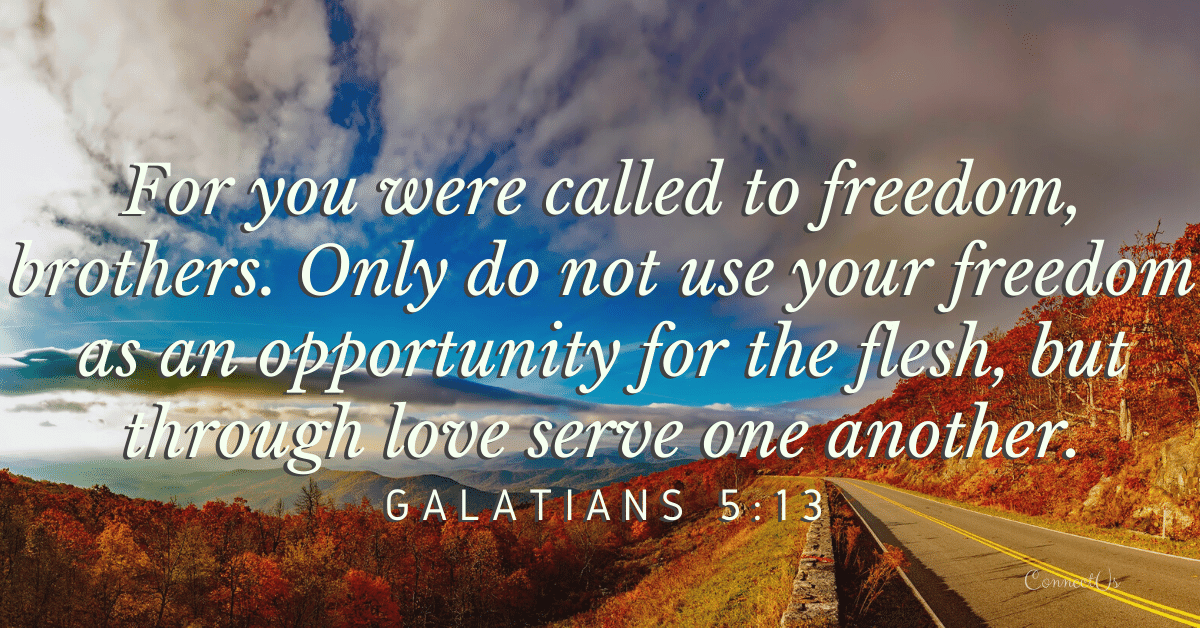 2 Corinthians 3:17
Now the Lord is the Spirit, and where the Spirit of the Lord is, there is freedom.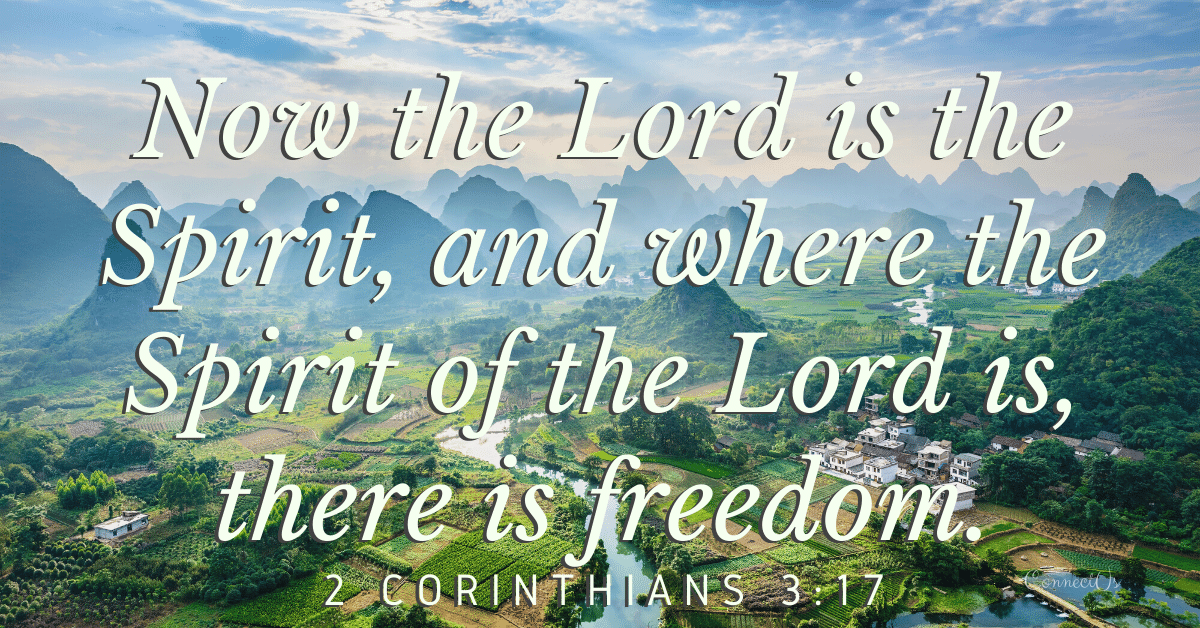 1 Peter 2:16
Live as people who are free, not using your freedom as a cover-up for evil, but living as servants of God.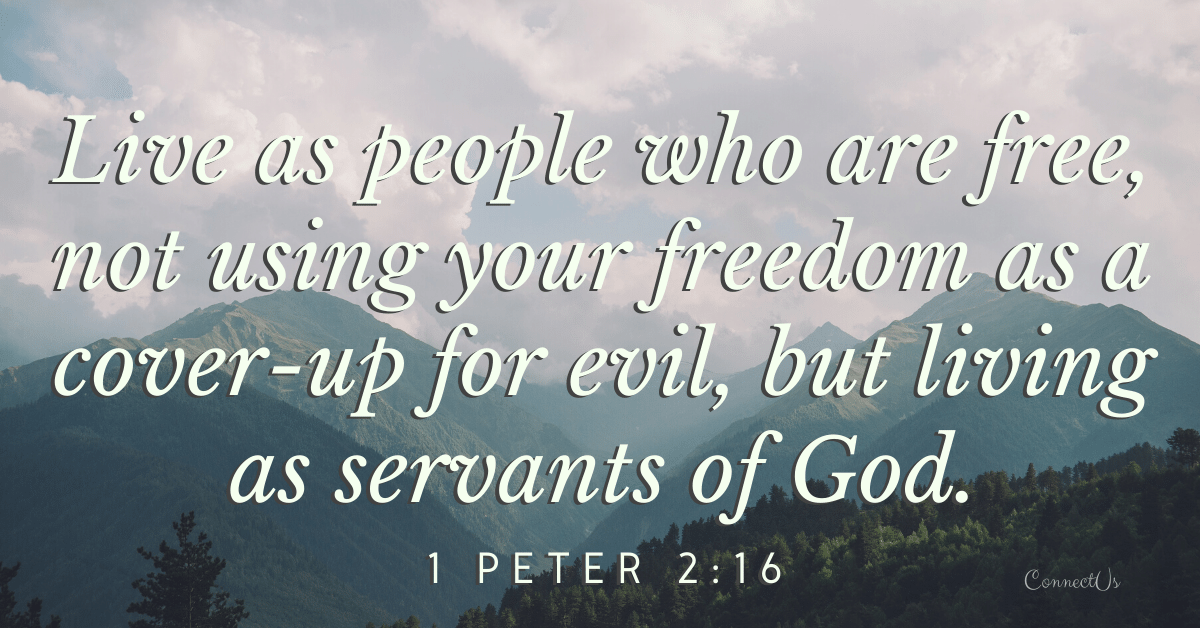 John 8:32
"And you will know the truth, and the truth will set you free."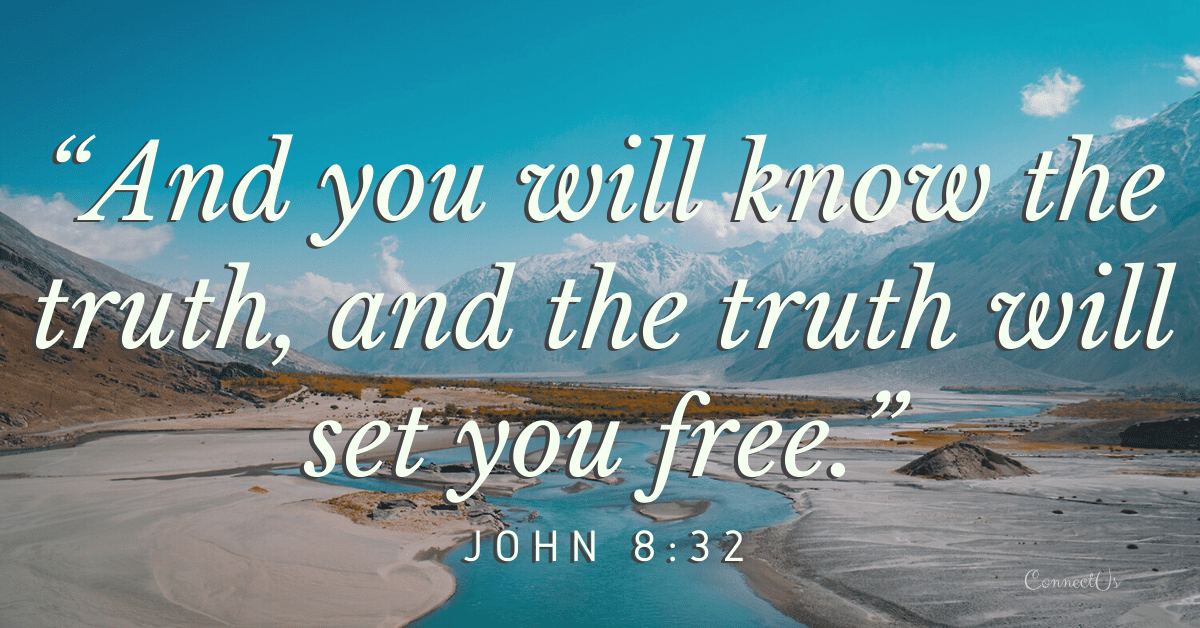 1 Corinthians 10:23
All things are lawful, but not all things are helpful. All things are lawful, but not all things build up.
1 Corinthians 10:29
I do not mean your conscience, but his. For why should my liberty be determined by someone else's conscience?
1 Corinthians 16:13
Be watchful, stand firm in the faith, act like men, be strong.
1 Corinthians 6:12
All things are lawful for me, but not all things are helpful. All things are lawful for me, but I will not be enslaved by anything.
1 Corinthians 7:21
Were you a slave when called? Do not be concerned about it. (But if you can gain your freedom, avail yourself of the opportunity.
1 Corinthians 7:22
For he who was called in the Lord as a slave is a freedman of the Lord. Likewise he who was free when called is a slave of Christ.
1 Corinthians 8:9
But take care that this right of yours does not somehow become a stumbling block to the weak.
1 Corinthians 9:19
For though I am free from all, I have made myself a servant to all, that I might win more of them.
2 Peter 2:19
They promise them freedom, but they themselves are slaves of corruption. For whatever overcomes a person, to that he is enslaved.
2 Peter 2:9
Then the Lord knows how to rescue the godly from trials, and to keep the unrighteous under punishment until the day of judgment.
2 Timothy 1:7
For God gave us a spirit not of fear but of power and love and self-control.
Acts 15:10
Now, therefore, why are you putting God to the test by placing a yoke on the neck of the disciples that neither our fathers nor we have been able to bear?
Acts 24:23
Then he gave orders to the centurion that he should be kept in custody but have some liberty, and that none of his friends should be prevented from attending to his needs.
Colossians 1:22
He has now reconciled in his body of flesh by his death, in order to present you holy and blameless and above reproach before him.
Ephesians 2:8
For by grace you have been saved through faith. And this is not your own doing; it is the gift of God.
Ephesians 3:12
In whom we have boldness and access with confidence through our faith in him.
Ezekiel 46:17
But if he makes a gift out of his inheritance to one of his servants, it shall be his to the year of liberty. Then it shall revert to the prince; surely it is his inheritance—it shall belong to his sons.
Galatians 2:20
I have been crucified with Christ. It is no longer I who live, but Christ who lives in me. And the life I now live in the flesh I live by faith in the Son of God, who loved me and gave himself for me.
Galatians 2:4
Yet because of false brothers secretly brought in—who slipped in to spy out our freedom that we have in Christ Jesus, so that they might bring us into slavery.
Galatians 3:13
Christ redeemed us from the curse of the law by becoming a curse for us—for it is written, "Cursed is everyone who is hanged on a tree."
Galatians 3:22
But the Scripture imprisoned everything under sin, so that the promise by faith in Jesus Christ might be given to those who believe.
Galatians 4:9
But now that you have come to know God, or rather to be known by God, how can you turn back again to the weak and worthless elementary principles of the world, whose slaves you want to be once more?
Galatians 5:16
But I say, walk by the Spirit, and you will not gratify the desires of the flesh.
Galatians 5:17
For the desires of the flesh are against the Spirit, and the desires of the Spirit are against the flesh, for these are opposed to each other, to keep you from doing the things you want to do.
Galatians 5:18
But if you are led by the Spirit, you are not under the law.
Galatians 5:26
Let us not become conceited, provoking one another, envying one another.
Hebrews 9:15
Therefore he is the mediator of a new covenant, so that those who are called may receive the promised eternal inheritance, since a death has occurred that redeems them from the transgressions committed under the first covenant.
Isaiah 61:1
The Spirit of the Lord God is upon me, because the Lord has anointed me to bring good news to the poor; he has sent me to bind up the brokenhearted, to proclaim liberty to the captives, and the opening of the prison to those who are bound.
James 1:25
But the one who looks into the perfect law, the law of liberty, and perseveres, being no hearer who forgets but a doer who acts, he will be blessed in his doing.
James 2:12
So speak and so act as those who are to be judged under the law of liberty.
Jeremiah 34:15
You recently repented and did what was right in my eyes by proclaiming liberty, each to his neighbor, and you made a covenant before me in the house that is called by my name.
Jeremiah 34:17
Therefore, thus says the Lord: "You have not obeyed me by proclaiming liberty, everyone to his brother and to his neighbor; behold, I proclaim to you liberty to the sword, to pestilence, and to famine," declares the Lord. "I will make you a horror to all the kingdoms of the earth."
Jeremiah 34:8
The word that came to Jeremiah from the Lord, after King Zedekiah had made a covenant with all the people in Jerusalem to make a proclamation of liberty to them.
John 10:10
"The thief comes only to steal and kill and destroy. I came that they may have life and have it abundantly."
John 14:6
Jesus said to him, "I am the way, and the truth, and the life. No one comes to the Father except through me."
John 3:16
For God so loved the world, that he gave his only Son, that whoever believes in him should not perish but have eternal life.
John 8:36
"So if the Son sets you free, you will be free indeed."
Jude 1:3
Beloved, although I was very eager to write to you about our common salvation, I found it necessary to write appealing to you to contend for the faith that was once for all delivered to the saints.
Leviticus 19:20
"If a man lies sexually with a woman who is a slave, assigned to another man and not yet ransomed or given her freedom, a distinction shall be made. They shall not be put to death, because she was not free."
Luke 4:18
"The Spirit of the Lord is upon me, because he has anointed me to proclaim good news to the poor. He has sent me to proclaim liberty to the captives and recovering of sight to the blind, to set at liberty those who are oppressed."
Matthew 23:4
"They tie up heavy burdens, hard to bear, and lay them on people's shoulders, but they themselves are not willing to move them with their finger."
Philippians 4:4
Rejoice in the Lord always; again I will say, Rejoice.
Proverbs 22:7
The rich rules over the poor, and the borrower is the slave of the lender.
Psalm 118:5
Out of my distress I called on the Lord; the Lord answered me and set me free.
Psalm 119:45
And I shall walk in a wide place, for I have sought your precepts.
Revelation 1:1
The revelation of Jesus Christ, which God gave him to show to his servants the things that must soon take place. He made it known by sending his angel to his servant John.
Romans 6:14
For sin will have no dominion over you, since you are not under law but under grace.
Romans 6:18
And, having been set free from sin, have become slaves of righteousness.
Romans 6:22
But now that you have been set free from sin and have become slaves of God, the fruit you get leads to sanctification and its end, eternal life.
Romans 6:7
For one who has died has been set free from sin.
Romans 7:6
But now we are released from the law, having died to that which held us captive, so that we serve in the new way of the Spirit and not in the old way of the written code.
Romans 8:1
There is therefore now no condemnation for those who are in Christ Jesus.
Romans 8:15
For you did not receive the spirit of slavery to fall back into fear, but you have received the Spirit of adoption as sons, by whom we cry, "Abba! Father!"
Romans 8:2
For the law of the Spirit of life has set you free in Christ Jesus from the law of sin and death.
Romans 8:21
That the creation itself will be set free from its bondage to corruption and obtain the freedom of the glory of the children of God.
More Bible Verses that Will Move You
50 Most Powerful Scriptures on Faith
60 Transcendent Verses on Trust
50 Strong Scriptures on Perseverance
68 Powerful Verses on Forgiveness
40 Uplifting Scriptures on Patience
Add Our Infographic Below to Your Pinterest Board
Hit the pin button below to add our infographic, with all the verses, to one of your Pinterest boards.


Author Bio
Natalie Regoli is a child of God, devoted wife, and mother of two boys. She has a Master's Degree in Law from The University of Texas. Natalie has been published in several national journals and has been practicing law for 18 years.