The word "humble" appears 81 times throughout the books of the Bible. The graph below shows the locations of each appearance. It begins with Genesis in the top left and concludes with Revelation in the bottom right.

Here are the 75 most humbling Bible scriptures on humility.
James 4:6
But he gives more grace. Therefore it says, "God opposes the proud, but gives grace to the humble."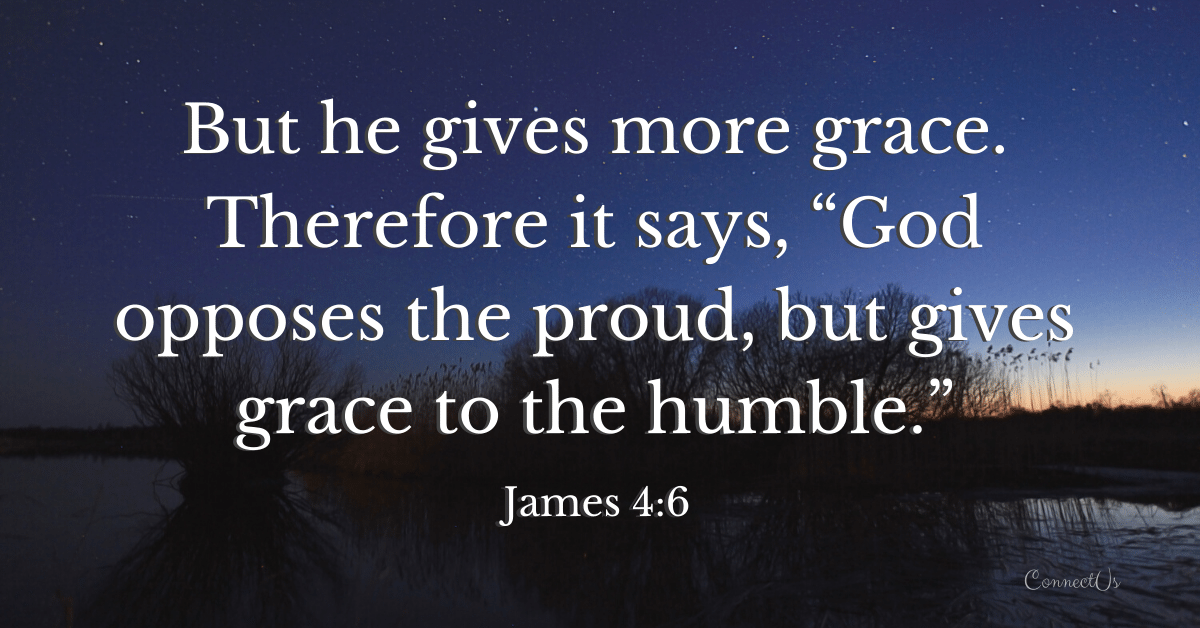 Proverbs 22:4
The reward for humility and fear of the Lord is riches and honor and life.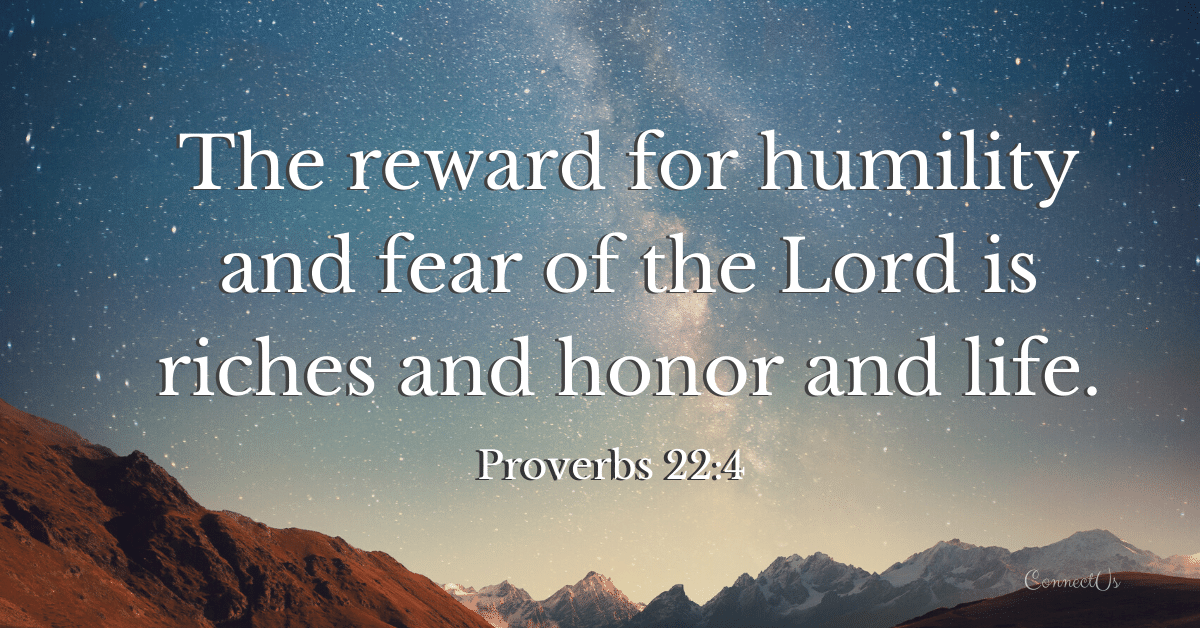 1 Peter 5:5
Likewise, you who are younger, be subject to the elders. Clothe yourselves, all of you, with humility toward one another, for "God opposes the proud but gives grace to the humble."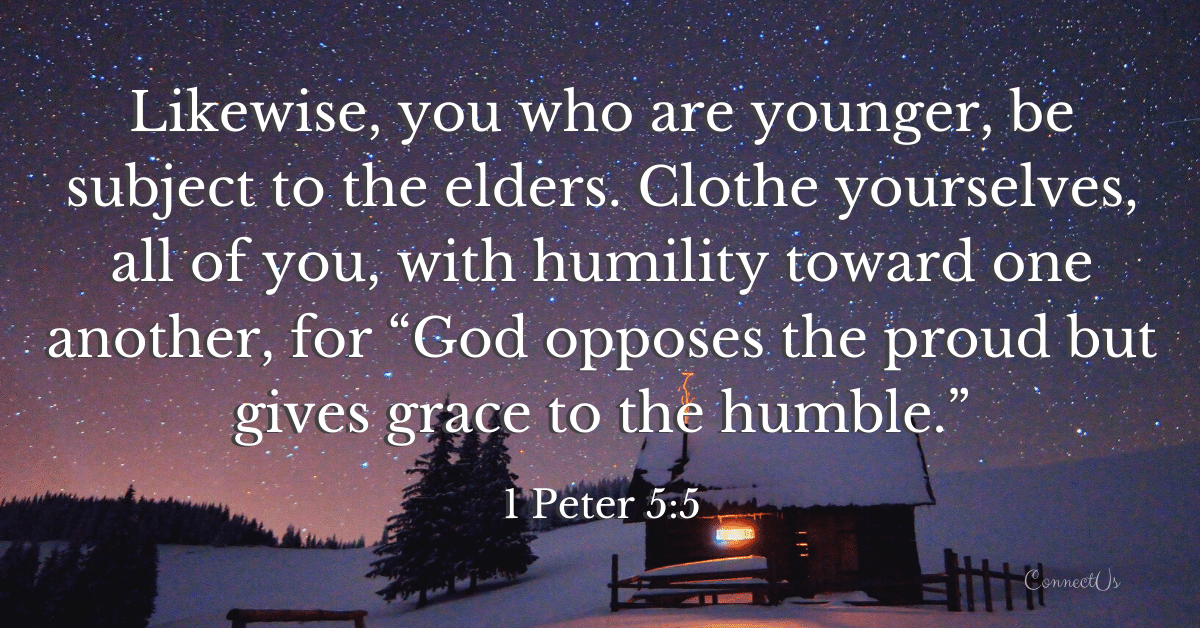 Colossians 3:12
Put on then, as God's chosen ones, holy and beloved, compassionate hearts, kindness, humility, meekness, and patience.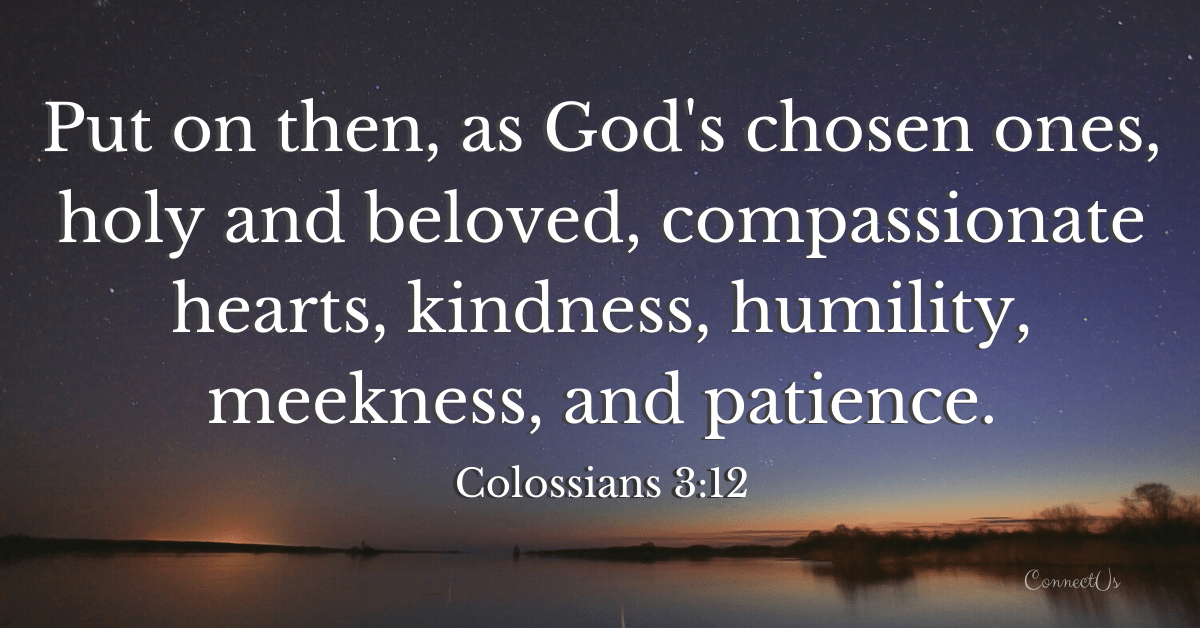 Luke 14:11
"For everyone who exalts himself will be humbled, and he who humbles himself will be exalted."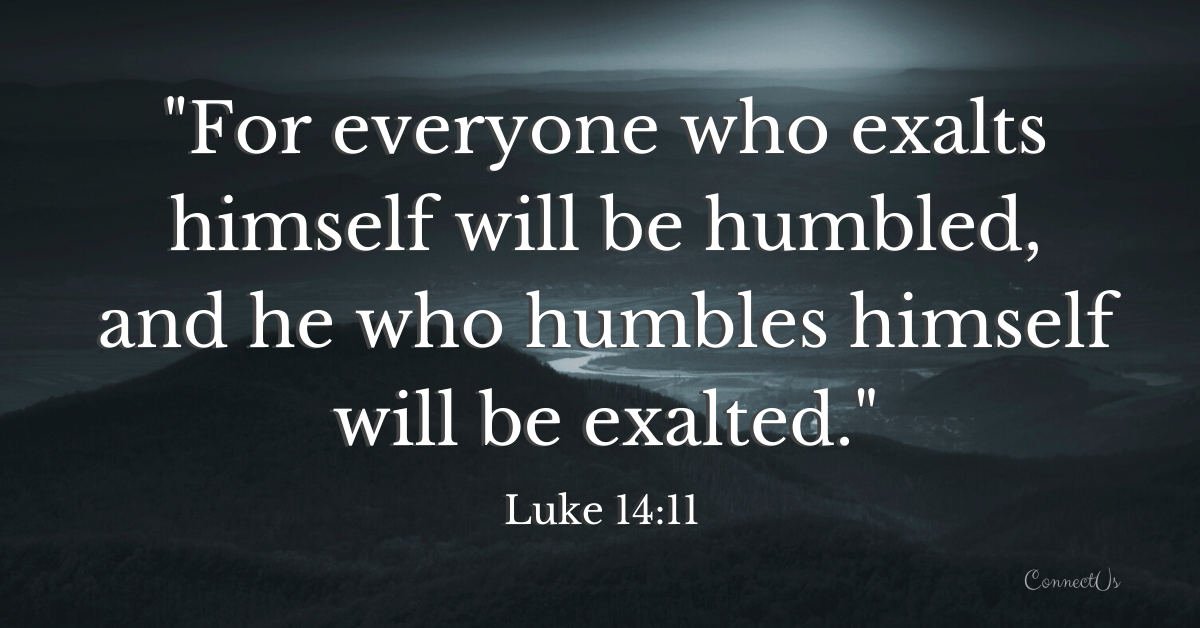 1 Corinthians 1:28
God chose what is low and despised in the world, even things that are not, to bring to nothing things that are.
1 Corinthians 13:4
Love is patient and kind; love does not envy or boast; it is not arrogant.
1 Corinthians 15:9
For I am the least of the apostles, unworthy to be called an apostle, because I persecuted the church of God.
1 Corinthians 3:18
Let no one deceive himself. If anyone among you thinks that he is wise in this age, let him become a fool that he may become wise.
1 Kings 21:29
"Have you seen how Ahab has humbled himself before me? Because he has humbled himself before me, I will not bring the disaster in his days; but in his son's days I will bring the disaster upon his house."
1 Peter 3:8
Finally, all of you, have unity of mind, sympathy, brotherly love, a tender heart, and a humble mind.
1 Peter 5:6
Humble yourselves, therefore, under the mighty hand of God so that at the proper time he may exalt you.
2 Chronicles 34:27
Because your heart was tender and you humbled yourself before God when you heard his words against this place and its inhabitants, and you have humbled yourself before me and have torn your clothes and wept before me, I also have heard you, declares the Lord.
2 Chronicles 7:14
If my people who are called by my name humble themselves, and pray and seek my face and turn from their wicked ways, then I will hear from heaven and will forgive their sin and heal their land.
2 Corinthians 11:30
If I must boast, I will boast of the things that show my weakness.
2 Samuel 22:28
You save a humble people, but your eyes are on the haughty to bring them down.
Acts 20:19
Serving the Lord with all humility and with tears and with trials that happened to me through the plots of the Jews.
Colossians 2:23
These have indeed an appearance of wisdom in promoting self-made religion and asceticism and severity to the body, but they are of no value in stopping the indulgence of the flesh.
Ecclesiastes 5:2
Be not rash with your mouth, nor let your heart be hasty to utter a word before God, for God is in heaven and you are on earth. Therefore let your words be few.
Ephesians 4:2
With all humility and gentleness, with patience, bearing with one another in love.
Exodus 10:3
So Moses and Aaron went in to Pharaoh and said to him, "Thus says the Lord, the God of the Hebrews, 'How long will you refuse to humble yourself before me? Let my people go, that they may serve me.'"
Galatians 5:26
Let us not become conceited, provoking one another, envying one another.
Genesis 18:27
Abraham answered and said, "Behold, I have undertaken to speak to the Lord, I who am but dust and ashes."
Genesis 41:16
Joseph answered Pharaoh, "It is not in me; God will give Pharaoh a favorable answer."
Isaiah 57:15
For thus says the One who is high and lifted up, who inhabits eternity, whose name is Holy: "I dwell in the high and holy place, and also with him who is of a contrite and lowly spirit, to revive the spirit of the lowly, and to revive the heart of the contrite."
Isaiah 6:5
And I said: "Woe is me! For I am lost; for I am a man of unclean lips, and I dwell in the midst of a people of unclean lips; for my eyes have seen the King, the Lord of hosts!"
Isaiah 66:2
"All these things my hand has made, and so all these things came to be," declares the Lord. "But this is the one to whom I will look: he who is humble and contrite in spirit and trembles at my word."
James 3:13
Who is wise and understanding among you? By his good conduct let him show his works in the meekness of wisdom.
James 3:2
For we all stumble in many ways. And if anyone does not stumble in what he says, he is a perfect man, able also to bridle his whole body.
James 4:10
Humble yourselves before the Lord, and he will exalt you.
Jeremiah 10:23
I know, O Lord, that the way of man is not in himself, that it is not in man who walks to direct his steps.
Jeremiah 13:15
Hear and give ear; be not proud, for the Lord has spoken.
Jeremiah 45:5
And do you seek great things for yourself? Seek them not, for behold, I am bringing disaster upon all flesh, declares the Lord. But I will give you your life as a prize of war in all places to which you may go."
Jeremiah 9:23
Thus says the Lord: "Let not the wise man boast in his wisdom, let not the mighty man boast in his might, let not the rich man boast in his riches."
Job 22:29
For when they are humbled you say, 'It is because of pride'; but he saves the lowly.
John 3:30
"He must increase, but I must decrease."
Luke 1:52
"He has brought down the mighty from their thrones and exalted those of humble estate."
Luke 18:14
"I tell you, this man went down to his house justified, rather than the other. For everyone who exalts himself will be humbled, but the one who humbles himself will be exalted."
Mark 10:45
"For even the Son of Man came not to be served but to serve, and to give his life as a ransom for many."
Mark 9:35
And he sat down and called the twelve. And he said to them, "If anyone would be first, he must be last of all and servant of all."
Matthew 11:29
"Take my yoke upon you, and learn from me, for I am gentle and lowly in heart, and you will find rest for your souls."
Matthew 18:4
"Whoever humbles himself like this child is the greatest in the kingdom of heaven."
Matthew 23:12
"Whoever exalts himself will be humbled, and whoever humbles himself will be exalted."
Matthew 5:3
"Blessed are the poor in spirit, for theirs is the kingdom of heaven."
Micah 6:8
He has told you, O man, what is good; and what does the Lord require of you but to do justice, and to love kindness, and to walk humbly with your God?
Numbers 12:3
Now the man Moses was very meek, more than all people who were on the face of the earth.
Philippians 2:3
Do nothing from rivalry or conceit, but in humility count others more significant than yourselves.
Philippians 2:5
Have this mind among yourselves, which is yours in Christ Jesus.
Philippians 2:8
And being found in human form, he humbled himself by becoming obedient to the point of death, even death on a cross.
Philippians 4:12
I know how to be brought low, and I know how to abound. In any and every circumstance, I have learned the secret of facing plenty and hunger, abundance and need.
Proverbs 11:2
When pride comes, then comes disgrace, but with the humble is wisdom.
Proverbs 12:15
The way of a fool is right in his own eyes, but a wise man listens to advice.
Proverbs 15:33
The fear of the Lord is instruction in wisdom, and humility comes before honor.
Proverbs 16:19
It is better to be of a lowly spirit with the poor than to divide the spoil with the proud.
Proverbs 18:12
Before destruction a man's heart is haughty, but humility comes before honor.
Proverbs 25:6
Do not put yourself forward in the king's presence or stand in the place of the great.
Proverbs 27:2
Let another praise you, and not your own mouth; a stranger, and not your own lips.
Proverbs 29:23
One's pride will bring him low, but he who is lowly in spirit will obtain honor.
Proverbs 3:34
Toward the scorners he is scornful, but to the humble he gives favor.
Proverbs 8:13
The fear of the Lord is hatred of evil. Pride and arrogance and the way of evil and perverted speech I hate.
Psalm 131:1
A Song of Ascents. Of David. O Lord, my heart is not lifted up; my eyes are not raised too high; I do not occupy myself with things too great and too marvelous for me.
Psalm 138:6
For though the Lord is high, he regards the lowly, but the haughty he knows from afar.
Psalm 147:6
The Lord lifts up the humble; he casts the wicked to the ground.
Psalm 149:4
For the Lord takes pleasure in his people; he adorns the humble with salvation.
Psalm 18:27
For you save a humble people, but the haughty eyes you bring down.
Psalm 25:9
He leads the humble in what is right, and teaches the humble his way.
Psalm 51:17
The sacrifices of God are a broken spirit; a broken and contrite heart, O God, you will not despise.
Romans 11:18
Do not be arrogant toward the branches. If you are, remember it is not you who support the root, but the root that supports you.
Romans 12:10
Love one another with brotherly affection. Outdo one another in showing honor.
Romans 12:16
Live in harmony with one another. Do not be haughty, but associate with the lowly. Never be wise in your own sight.
Romans 12:3
For by the grace given to me I say to everyone among you not to think of himself more highly than he ought to think, but to think with sober judgment, each according to the measure of faith that God has assigned.
Romans 8:28
And we know that for those who love God all things work together for good, for those who are called according to his purpose.
Titus 3:2
To speak evil of no one, to avoid quarreling, to be gentle, and to show perfect courtesy toward all people.
Zechariah 9:9
Rejoice greatly, O daughter of Zion! Shout aloud, O daughter of Jerusalem! Behold, your king is coming to you; righteous and having salvation is he, humble and mounted on a donkey, on a colt, the foal of a donkey.
Zephaniah 2:3
Seek the Lord, all you humble of the land, who do his just commands; seek righteousness; seek humility; perhaps you may be hidden on the day of the anger of the Lord.
More Bible Verses that Will Move You
50 Most Powerful Scriptures on Faith
60 Transcendent Verses on Trust
50 Strong Scriptures on Perseverance
68 Powerful Verses on Forgiveness
40 Uplifting Scriptures on Patience
Add Our Infographic Below to Your Pinterest Board
Hit the pin button below to add our infographic, with all the verses, to one of your Pinterest boards.


Author Bio
Natalie Regoli is a child of God, devoted wife, and mother of two boys. She has a Master's Degree in Law from The University of Texas. Natalie has been published in several national journals and has been practicing law for 18 years.