Our instinct when someone close to us is going through hard times is to offer words of comfort and hope; but sometimes, all we can do is mourn with them. Here are 15 verses to help guide you in weeping with those who weep.
#1 We Are Instructed to Do so in the Bible
Romans 12:15 says…
"Rejoice with those who rejoice, weep with those who weep."
We should celebrate others' triumphs, but also understand that sadness and grief are worth sharing as well. This is an important part of bearing one another's burdens.
#2 Grieve When it is Appropriate
Jeremiah 22:10 says…
"Weep not for him who is dead, nor grieve for him, but weep bitterly for him who goes away, for he shall return no more to see his native land."
Jeremiah mourned the exiled children of Israel when Jerusalem fell – this was a perfectly appropriate response to a devastating event. When our worlds are shaken, know that it is always worth taking time to grieve.
#3 Remember That God Weeps with Them
Psalm 34:18 says…
"The LORD is near to the brokenhearted and saves the crushed in spirit."
God is not absent in our sufferings; He longs to be near us and to offer His comforting presence in hard times. As you walk alongside those who mourn, remind them that God is still with them every step of the way.
#4 Guide Them to Focus on God when They Should Rejoice Instead of Weeping
Nehemiah 8:9-10 says…
"And Nehemiah, who was the governor, and Ezra the priest and scribe, and the Levites who taught the people said to all the people, 'This day is holy to the LORD your God; do not mourn or weep.' For all the people wept as they heard the words of the Law. Then he said to them, 'Go your way. Eat the fat and drink sweet wine and send portions to anyone who has nothing ready, for this day is holy to our LORD. And do not be grieved, for the joy of the LORD is your strength.'"
Nehemiah encouraged the people not to focus on the failures of their past, but to look to God for new strength for the future. Sometimes this is the best response to mourning.
#5 Join with the Community in Mourning
2 Samuel 15:30 says…
"But David went up the ascent of the Mount of Olives, weeping as he went, barefoot and with his head covered. And all the people who were with him covered their heads, and they went up, weeping as they went."
King David mourned for his son, and the nation wept with him. If your church or community has been struck by a tragedy, do what you can to offer support and sympathy as they grieve.
#6 Know When the Time for Mourning is Over
2 Samuel 12:21-23 says…
"Then his servants said to him, 'What is this thing that you have done? You fasted and wept for the child while he was alive; but when the child died, you arose and ate food.' He said, 'While the child was still alive, I fasted and wept, for I said, "Who knows whether the LORD will be gracious to me, that the child may live?" But now he is dead. Why should I fast? Can I bring him back again? I shall go to him, but he will not return to me.'" 
This should be done with great discernment and wisdom, but it is important to build others up and to recognize when it is time to move on from their grief.
#7 Use the Right Response When Fellowshipping with Other Believers
James 5:13-14 says…
"Is anyone among you suffering? Let him pray. Is anyone cheerful? Let him sing praise. Is anyone among you sick? Let him call for the elders of the church, and let them pray over him, anointing him with oil in the name of the Lord."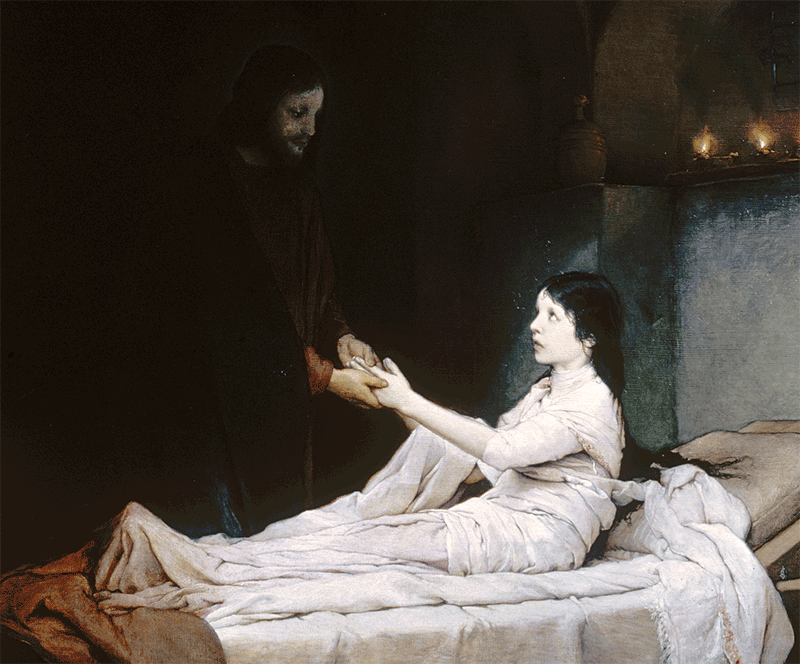 Prayer and worship are a vital part of a strong Christian community, and so is grieving. All are essential parts of yielding to God and seeking His will as we go through life together.
#8 Be Present for Your Closest Friends and Family
1 Samuel 20:41 says…
"And as soon as the boy had gone, David rose from beside the stone heap and fell on his face to the ground and bowed three times. And they kissed one another and wept with one another, David weeping the most."
David and Jonathan were closer than brothers, and when they were separated it was a time of deep sadness. Remember to support those closest to you when they mourn; you can be a source of strength and stability for them.
#9 Know That the Death of a Loved One is Difficult
2 Kings 13:14 says…
"Now when Elisha had fallen sick with the illness of which he was to die, Joash king of Israel went down to him and wept before him, crying, 'My father, my father! The chariots of Israel and its horsemen!'"
Losing a loved one or a leader in the church is very difficult, especially for those closest to them. Remember that even in Scripture, the passing of a king or prophet brought tears and mourning to rulers and commoners alike.
#10 Help Them to Recognize God as the Source of Their Life
2 Kings 20:3 says…
"Now, O LORD, please remember how I have walked before You in faithfulness and with a whole heart, and have done what is good in Your sight.' And Hezekiah wept bitterly."
Tragedy can strike anyone, and it may seem like God has abandoned them. But we should lovingly seek His face as we mourn or as we comfort those who mourn.
#11 Sometimes, No Words Are Necessary
Job 2:12-13 says…
"And when they saw him from a distance, they did not recognize him. And they raised their voices and wept, and they tore their robes and sprinkled dust on their heads toward heaven. And they sat with him on the ground seven days and seven nights, and no one spoke a word to him, for they saw that his suffering was very great."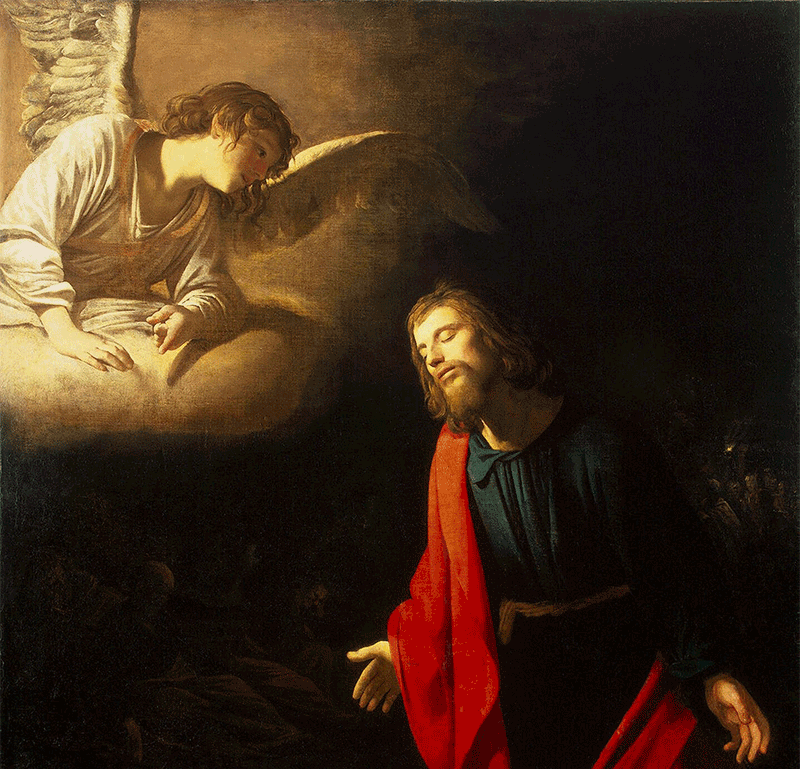 If the hurt is so great that no amount of comfort can take away the pain, sometimes your presence is all someone needs to help them cope. There can be a deep ministry in silence.
#12 Be Respectful of How Long it Can Take to Mourn
Deuteronomy 34:8 says…
"And the people of Israel wept for Moses in the plains of Moab thirty days. Then the days of weeping and mourning for Moses were ended."
Not everyone grieves on the same timetable. Be understanding and respectful of how long it can take someone to mourn the loss of a loved one or a struggle in their life.
#13 Sympathize with Their Sufferings
Mark 5:38 says…
"They came to the house of the ruler of the synagogue, and Jesus saw a commotion, people weeping and wailing loudly."
In Israel, people were often hired to commiserate with those affected and to mourn publicly. While you may not need to be "hired" to mourn, you should offer to be with those who are grieving.
#14 Help Them to Repent of Sins That Cause Mourning
Matthew 26:75 says…
"And Peter remembered the saying of Jesus, 'Before the rooster crows, you will deny me three times.' And he went out and wept bitterly."
Peter wept because he had betrayed his Lord. He was later restored, but we should be quick to grieve when we have sinned against God.
#15 Gently Guide Them to Acknowledge That God is Sovereign
Psalm 119:136 says…
"My eyes shed streams of tears, because people do not keep Your law."
Sin and evil in the world should shake us to our core and should drive us to seek the things of God and grieve the selfish desires of unbelievers around us.
There is perfect joy and peace in the Lord, but times of grief and mourning are needed for a variety of reasons. Use these Scriptures to guide your own times of mourning.
The Most Uplifting Video of All-Time
Finding Peace in the Storm by Trusting God
Author Bio
Natalie Regoli is a child of God, devoted wife, and mother of two boys. She has a Master's Degree in Law from The University of Texas. Natalie has been published in several national journals and has been practicing law for 18 years.