Here are the 30 best Bible scriptures on priorities.
Matthew 6:33
"But seek first the kingdom of God and his righteousness, and all these things will be added to you."
Romans 12:2
Do not be conformed to this world, but be transformed by the renewal of your mind, that by testing you may discern what is the will of God, what is good and acceptable and perfect.
Luke 12:34
"For where your treasure is, there will your heart be also."
Exodus 20:3
"You shall have no other gods before me."
1 Timothy 3:5
For if someone does not know how to manage his own household, how will he care for God's church?
1 Corinthians 8:6
Yet for us there is one God, the Father, from whom are all things and for whom we exist, and one Lord, Jesus Christ, through whom are all things and through whom we exist.
1 Timothy 4:8
For while bodily training is of some value, godliness is of value in every way, as it holds promise for the present life and also for the life to come.
2 Timothy 2:22
So flee youthful passions and pursue righteousness, faith, love, and peace, along with those who call on the Lord from a pure heart.
Colossians 3:2
Set your minds on things that are above, not on things that are on earth.
Deuteronomy 30:19
I call heaven and earth to witness against you today, that I have set before you life and death, blessing and curse. Therefore choose life, that you and your offspring may live.
Deuteronomy 6:5
You shall love the Lord your God with all your heart and with all your soul and with all your might.
Ecclesiastes 12:13
The end of the matter; all has been heard. Fear God and keep his commandments, for this is the whole duty of man.
Hebrews 11:6
And without faith it is impossible to please him, for whoever would draw near to God must believe that he exists and that he rewards those who seek him.
John 14:15
"If you love me, you will keep my commandments."
Mark 12:30
"And you shall love the Lord your God with all your heart and with all your soul and with all your mind and with all your strength."
Mark 12:31
"The second is this: 'You shall love your neighbor as yourself.' There is no other commandment greater than these."
Mark 9:35
And he sat down and called the twelve. And he said to them, "If anyone would be first, he must be last of all and servant of all."
Matthew 23:12
"Whoever exalts himself will be humbled, and whoever humbles himself will be exalted."
Matthew 23:23
"Woe to you, scribes and Pharisees, hypocrites! For you tithe mint and dill and cumin, and have neglected the weightier matters of the law: justice and mercy and faithfulness. These you ought to have done, without neglecting the others."
Matthew 5:6
"Blessed are those who hunger and thirst for righteousness, for they shall be satisfied."
Matthew 6:24
"No one can serve two masters, for either he will hate the one and love the other, or he will be devoted to the one and despise the other. You cannot serve God and money."
Matthew 7:24
"Everyone then who hears these words of mine and does them will be like a wise man who built his house on the rock."
Micah 6:8
He has told you, O man, what is good; and what does the Lord require of you but to do justice, and to love kindness, and to walk humbly with your God?
Philippians 2:4
Let each of you look not only to his own interests, but also to the interests of others.
Proverbs 15:33
The fear of the Lord is instruction in wisdom, and humility comes before honor.
Proverbs 21:21
Whoever pursues righteousness and kindness will find life, righteousness, and honor.
Proverbs 24:27
Prepare your work outside; get everything ready for yourself in the field, and after that build your house.
Proverbs 27:23
Know well the condition of your flocks, and give attention to your herds.
Psalm 111:10
The fear of the Lord is the beginning of wisdom; all those who practice it have a good understanding. His praise endures forever!
Psalm 90:12
So teach us to number our days that we may get a heart of wisdom.
More Bible Verses that Will Move You
50 Most Powerful Scriptures on Faith
60 Transcendent Verses on Trust
50 Strong Scriptures on Perseverance
68 Powerful Verses on Forgiveness
40 Uplifting Scriptures on Patience
Add Our Infographic Below to Your Pinterest Board
Hit the pin button below to add our infographic, with all the verses, to one of your Pinterest boards.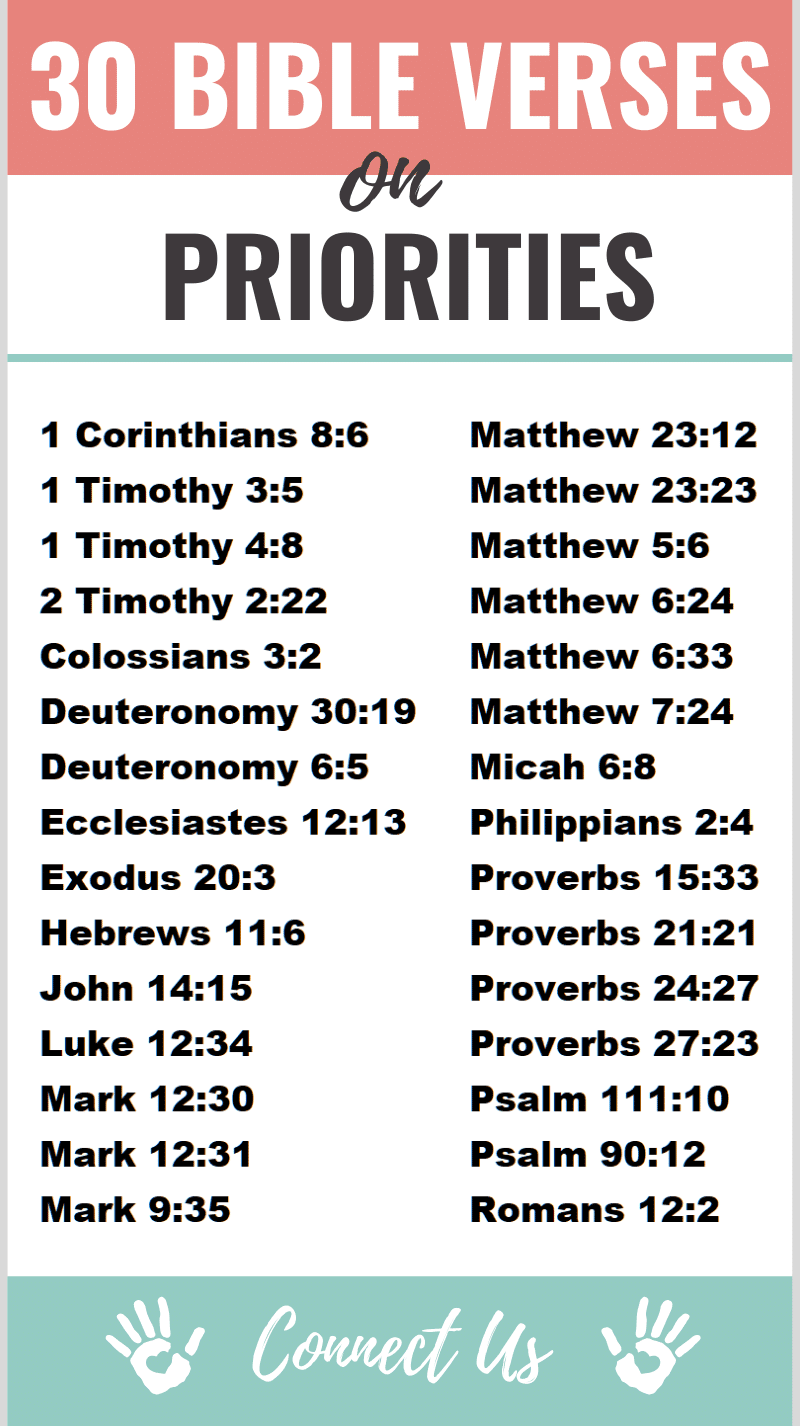 Author Bio
Natalie Regoli is a child of God, devoted wife, and mother of two boys. She has a Masters Degree in Law from The University of Texas. Natalie has been published in several national journals and has been practicing law for 18 years. If you would like to reach out to contact Natalie, then go here to
send her a message
.