Here are the 30 strongest Bible scriptures on agreement.
Matthew 18:19
"Again I say to you, if two of you agree on earth about anything they ask, it will be done for them by my Father in heaven."
Amos 3:3
Do two walk together, unless they have agreed to meet?
Colossians 2:8
See to it that no one takes you captive by philosophy and empty deceit, according to human tradition, according to the elemental spirits of the world, and not according to Christ.
2 Corinthians 6:16
What agreement has the temple of God with idols? For we are the temple of the living God; as God said, "I will make my dwelling among them and walk among them, and I will be their God, and they shall be my people."
Colossians 3:17
And whatever you do, in word or deed, do everything in the name of the Lord Jesus, giving thanks to God the Father through him.
1 Corinthians 1:10
I appeal to you, brothers, by the name of our Lord Jesus Christ, that all of you agree, and that there be no divisions among you, but that you be united in the same mind and the same judgment.
1 Corinthians 7:5
Do not deprive one another, except perhaps by agreement for a limited time, that you may devote yourselves to prayer; but then come together again, so that Satan may not tempt you because of your lack of self-control.
1 John 1:9
If we confess our sins, he is faithful and just to forgive us our sins and to cleanse us from all unrighteousness.
1 John 4:18
There is no fear in love, but perfect love casts out fear. For fear has to do with punishment, and whoever fears has not been perfected in love.
1 John 5:14
And this is the confidence that we have toward him, that if we ask anything according to his will he hears us.
1 Peter 5:2
Shepherd the flock of God that is among you, exercising oversight, not under compulsion, but willingly, as God would have you; not for shameful gain, but eagerly.
1 Peter 5:7
Casting all your anxieties on him, because he cares for you.
1 Timothy 2:4
Who desires all people to be saved and to come to the knowledge of the truth.
2 Timothy 1:7
For God gave us a spirit not of fear but of power and love and self-control.
Acts 2:38
And Peter said to them, "Repent and be baptized every one of you in the name of Jesus Christ for the forgiveness of your sins, and you will receive the gift of the Holy Spirit."
Isaiah 28:18
Then your covenant with death will be annulled, and your agreement with Sheol will not stand; when the overwhelming scourge passes through, you will be beaten down by it.
Isaiah 41:10
"Fear not, for I am with you; be not dismayed, for I am your God; I will strengthen you, I will help you, I will uphold you with my righteous right hand."
James 4:2
You desire and do not have, so you murder. You covet and cannot obtain, so you fight and quarrel. You do not have, because you do not ask.
Jeremiah 29:11
"For I know the plans I have for you," declares the Lord, "plans for welfare and not for evil, to give you a future and a hope."
John 14:14
"If you ask me anything in my name, I will do it."
John 16:33
"I have said these things to you, that in me you may have peace. In the world you will have tribulation. But take heart; I have overcome the world."
Matthew 5:37
"Let what you say be simply 'Yes' or 'No'; anything more than this comes from evil."
Matthew 6:33
"But seek first the kingdom of God and his righteousness, and all these things will be added to you."
Nehemiah 9:38
Because of all this we make a firm covenant in writing; on the sealed document are the names of our princes, our Levites, and our priests.
Philippians 4:13
I can do all things through him who strengthens me.
Philippians 4:6
Do not be anxious about anything, but in everything by prayer and supplication with thanksgiving let your requests be made known to God.
Romans 10:13
For "everyone who calls on the name of the Lord will be saved."
Romans 10:9
Because, if you confess with your mouth that Jesus is Lord and believe in your heart that God raised him from the dead, you will be saved.
Romans 15:5
May the God of endurance and encouragement grant you to live in such harmony with one another, in accord with Christ Jesus.
Romans 8:3
For God has done what the law, weakened by the flesh, could not do. By sending his own Son in the likeness of sinful flesh and for sin, he condemned sin in the flesh.
More Bible Verses that Will Move You
50 Most Powerful Scriptures on Faith
60 Transcendent Verses on Trust
50 Strong Scriptures on Perseverance
68 Powerful Verses on Forgiveness
40 Uplifting Scriptures on Patience
Add Our Infographic Below to Your Pinterest Board
Hit the pin button below to add our infographic, with all the verses, to one of your Pinterest boards.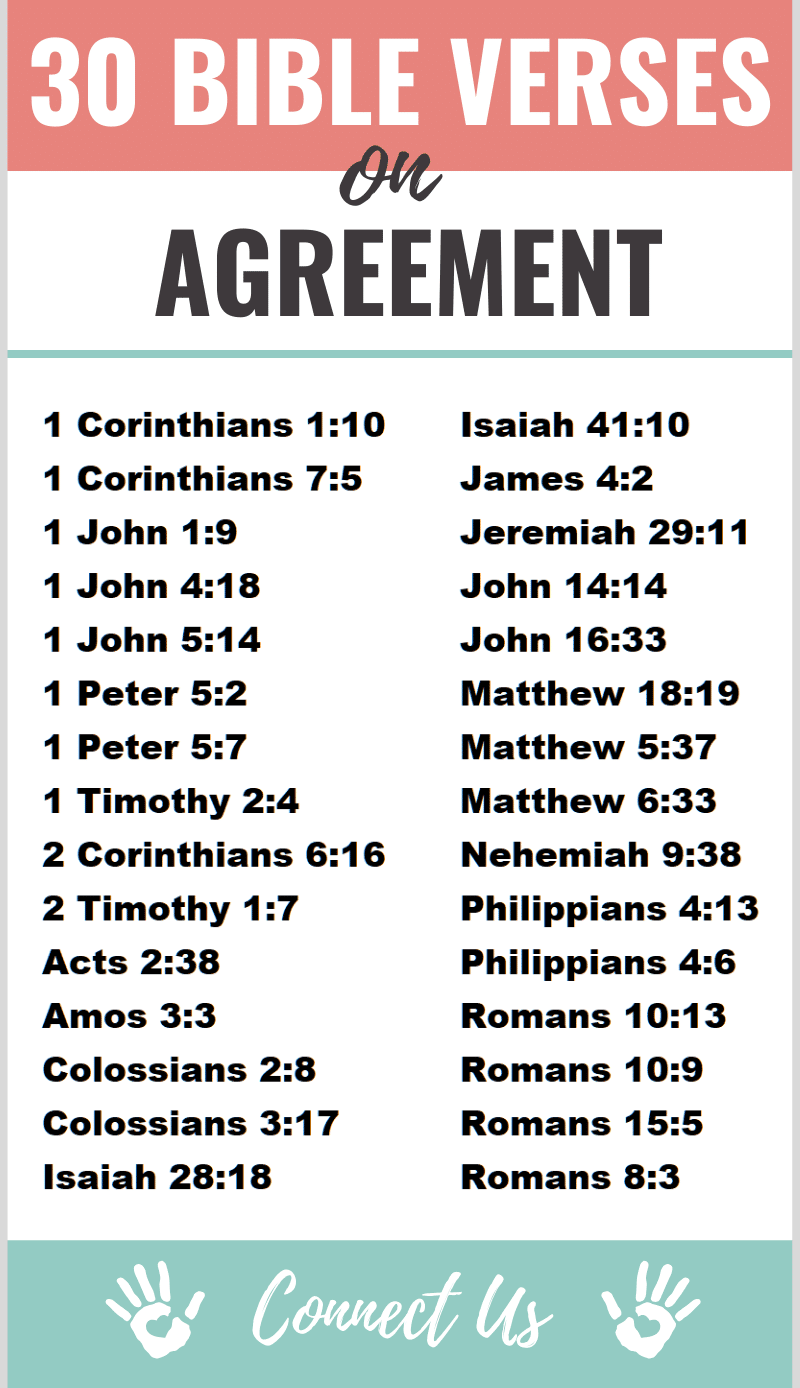 Author Bio
Natalie Regoli is a child of God, devoted wife, and mother of two boys. She has a Master's Degree in Law from The University of Texas. Natalie has been published in several national journals and has been practicing law for 18 years.