Here are the 30 strongest Bible scriptures on compromise.
John 14:15
"If you love me, you will keep my commandments."
Hebrews 10:26
For if we go on sinning deliberately after receiving the knowledge of the truth, there no longer remains a sacrifice for sins.
James 4:17
So whoever knows the right thing to do and fails to do it, for him it is sin.
Luke 10:27
And he answered, "You shall love the Lord your God with all your heart and with all your soul and with all your strength and with all your mind, and your neighbor as yourself."
Colossians 3:5
Put to death therefore what is earthly in you: sexual immorality, impurity, passion, evil desire, and covetousness, which is idolatry.
1 Chronicles 10:13
So Saul died for his breach of faith. He broke faith with the Lord in that he did not keep the command of the Lord, and also consulted a medium, seeking guidance.
1 Corinthians 1:17
For Christ did not send me to baptize but to preach the gospel, and not with words of eloquent wisdom, lest the cross of Christ be emptied of its power.
1 John 3:4
Everyone who makes a practice of sinning also practices lawlessness; sin is lawlessness.
1 Kings 18:21
And Elijah came near to all the people and said, "How long will you go limping between two different opinions? If the Lord is God, follow him; but if Baal, then follow him." And the people did not answer him a word.
1 Peter 4:12
Beloved, do not be surprised at the fiery trial when it comes upon you to test you, as though something strange were happening to you.
1 Timothy 5:8
But if anyone does not provide for his relatives, and especially for members of his household, he has denied the faith and is worse than an unbeliever.
2 Timothy 2:4
No soldier gets entangled in civilian pursuits, since his aim is to please the one who enlisted him.
Acts 5:29
But Peter and the apostles answered, "We must obey God rather than men."
Daniel 1:8
But Daniel resolved that he would not defile himself with the king's food, or with the wine that he drank. Therefore he asked the chief of the eunuchs to allow him not to defile himself.
Deuteronomy 4:2
You shall not add to the word that I command you, nor take from it, that you may keep the commandments of the Lord your God that I command you.
James 4:4
You adulterous people! Do you not know that friendship with the world is enmity with God? Therefore whoever wishes to be a friend of the world makes himself an enemy of God.
John 14:6
Jesus said to him, "I am the way, and the truth, and the life. No one comes to the Father except through me."
Luke 12:58
"As you go with your accuser before the magistrate, make an effort to settle with him on the way, lest he drag you to the judge, and the judge hand you over to the officer, and the officer put you in prison."
Mark 8:34
And calling the crowd to him with his disciples, he said to them, "If anyone would come after me, let him deny himself and take up his cross and follow me."
Matthew 5:25
"Come to terms quickly with your accuser while you are going with him to court, lest your accuser hand you over to the judge, and the judge to the guard, and you be put in prison."
Matthew 6:24
"No one can serve two masters, for either he will hate the one and love the other, or he will be devoted to the one and despise the other. You cannot serve God and money."
Matthew 6:33
"But seek first the kingdom of God and his righteousness, and all these things will be added to you."
Philippians 4:6
Do not be anxious about anything, but in everything by prayer and supplication with thanksgiving let your requests be made known to God.
Proverbs 16:7
When a man's ways please the Lord, he makes even his enemies to be at peace with him.
Proverbs 25:28
A man without self-control is like a city broken into and left without walls.
Revelation 14:12
Here is a call for the endurance of the saints, those who keep the commandments of God and their faith in Jesus.
Romans 1:25
Because they exchanged the truth about God for a lie and worshiped and served the creature rather than the Creator, who is blessed forever! Amen.
Romans 6:1
What shall we say then? Are we to continue in sin that grace may abound?
Titus 3:5
He saved us, not because of works done by us in righteousness, but according to his own mercy, by the washing of regeneration and renewal of the Holy Spirit.
Zechariah 11:17
"Woe to my worthless shepherd, who deserts the flock! May the sword strike his arm and his right eye! Let his arm be wholly withered, his right eye utterly blinded!"
More Bible Verses that Will Move You
50 Most Powerful Scriptures on Faith
60 Transcendent Verses on Trust
50 Strong Scriptures on Perseverance
68 Powerful Verses on Forgiveness
40 Uplifting Scriptures on Patience
Add Our Infographic Below to Your Pinterest Board
Hit the pin button below to add our infographic, with all the verses, to one of your Pinterest boards.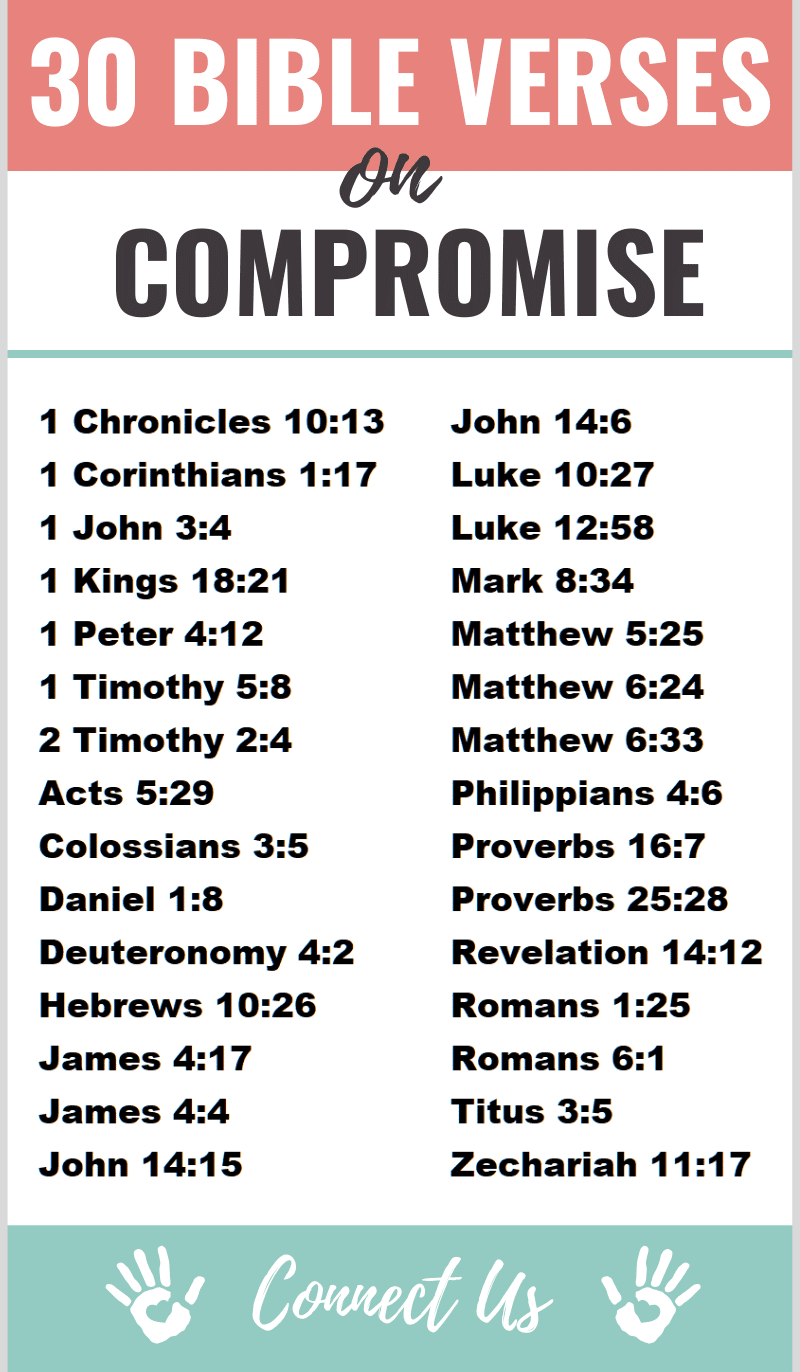 Author Bio
Natalie Regoli is a child of God, devoted wife, and mother of two boys. She has a Master's Degree in Law from The University of Texas. Natalie has been published in several national journals and has been practicing law for 18 years.