The word "children" appears 523 times throughout the books of the Bible. The graph below shows the locations of each appearance. It begins with Genesis in the top left and concludes with Revelation in the bottom right.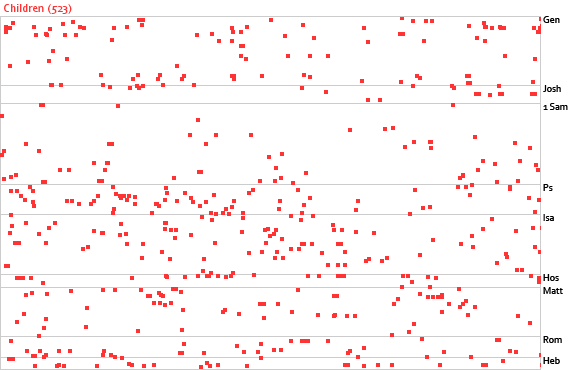 Here are the 40 best Bible scriptures on children.
Proverbs 22:6
Train up a child in the way he should go; even when he is old he will not depart from it.
Ephesians 6:4
Fathers, do not provoke your children to anger, but bring them up in the discipline and instruction of the Lord.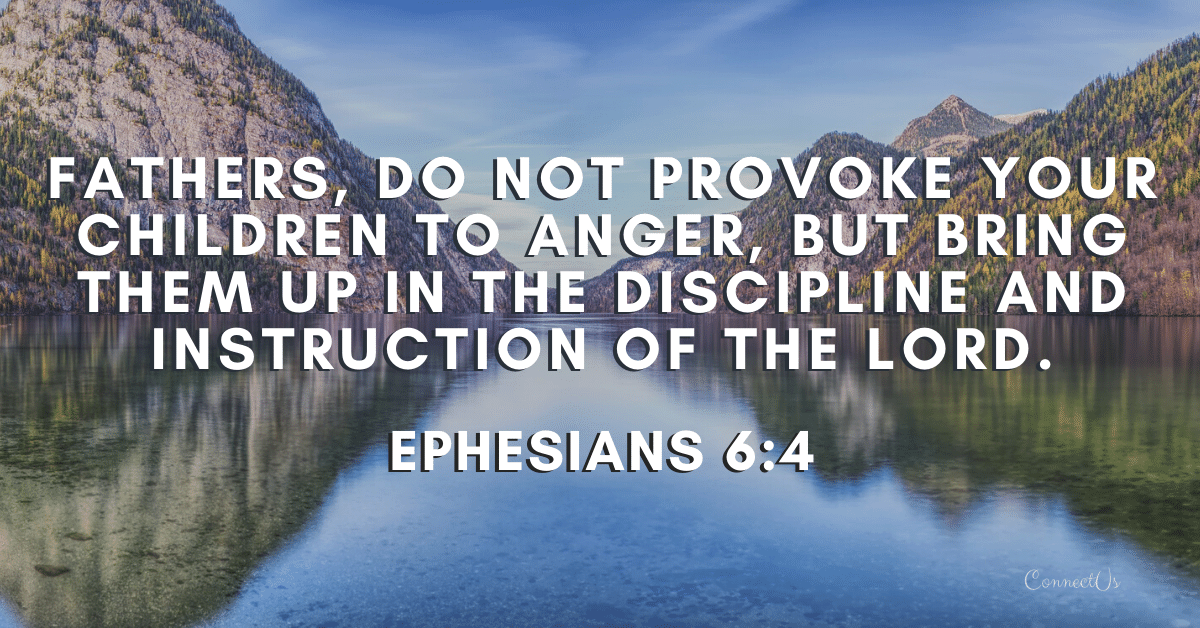 Psalm 127:3
Behold, children are a heritage from the Lord, the fruit of the womb a reward.
Matthew 18:10
"See that you do not despise one of these little ones. For I tell you that in heaven their angels always see the face of my Father who is in heaven."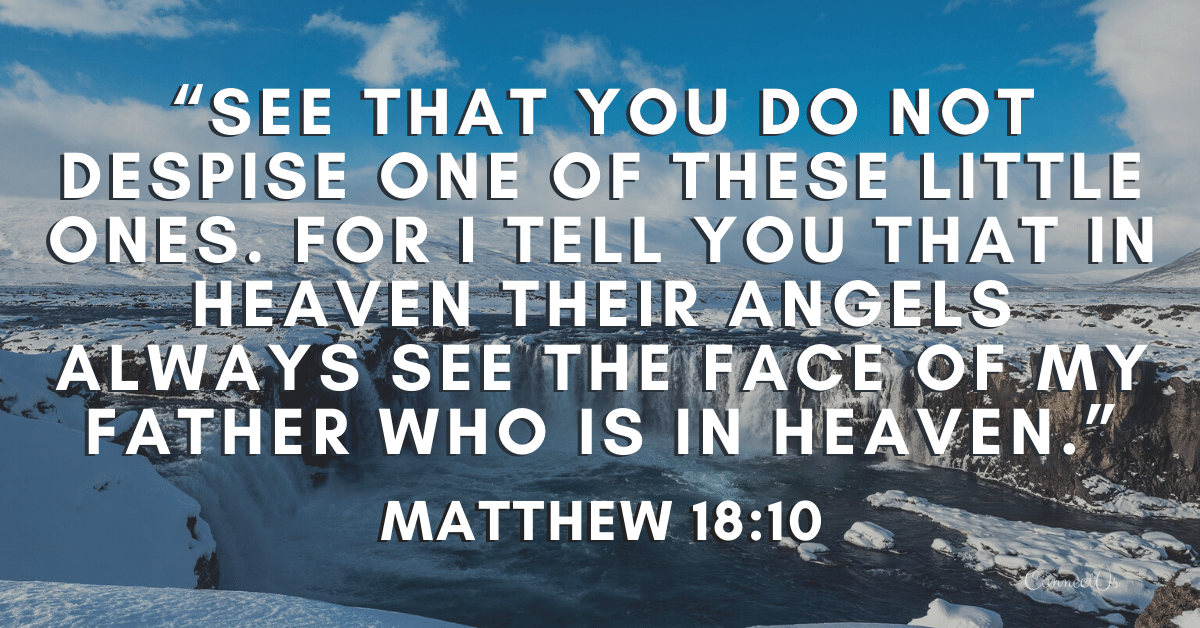 Proverbs 17:6
Grandchildren are the crown of the aged, and the glory of children is their fathers.
1 John 3:1
See what kind of love the Father has given to us, that we should be called children of God; and so we are. The reason why the world does not know us is that it did not know him.
1 Peter 5:5
Likewise, you who are younger, be subject to the elders. Clothe yourselves, all of you, with humility toward one another, for "God opposes the proud but gives grace to the humble."
1 Timothy 4:12
Let no one despise you for your youth, but set the believers an example in speech, in conduct, in love, in faith, in purity.
1 Timothy 5:8
But if anyone does not provide for his relatives, and especially for members of his household, he has denied the faith and is worse than an unbeliever.
3 John 1:4
I have no greater joy than to hear that my children are walking in the truth.
Colossians 3:20
Children, obey your parents in everything, for this pleases the Lord.
Colossians 3:21
Fathers, do not provoke your children, lest they become discouraged.
Deuteronomy 11:19
You shall teach them to your children, talking of them when you are sitting in your house, and when you are walking by the way, and when you lie down, and when you rise.
Deuteronomy 4:9
Only take care, and keep your soul diligently, lest you forget the things that your eyes have seen, and lest they depart from your heart all the days of your life. Make them known to your children and your children's children.
Deuteronomy 6:7
You shall teach them diligently to your children, and shall talk of them when you sit in your house, and when you walk by the way, and when you lie down, and when you rise.
Exodus 20:12
Honor your father and your mother, that your days may be long in the land that the Lord your God is giving you.
Genesis 33:5
And when Esau lifted up his eyes and saw the women and children, he said, "Who are these with you?" Jacob said, "The children whom God has graciously given your servant."
Isaiah 54:13
All your children shall be taught by the Lord, and great shall be the peace of your children.
James 1:17
Every good gift and every perfect gift is from above, coming down from the Father of lights with whom there is no variation or shadow due to change.
Jeremiah 1:5
"Before I formed you in the womb I knew you, and before you were born I consecrated you; I appointed you a prophet to the nations."
Jeremiah 29:11
"For I know the plans I have for you," declares the Lord, "plans for welfare and not for evil, to give you a future and a hope."
John 1:12
But to all who did receive him, who believed in his name, he gave the right to become children of God.
John 16:21
"When a woman is giving birth, she has sorrow because her hour has come, but when she has delivered the baby, she no longer remembers the anguish, for joy that a human being has been born into the world."
John 3:16
For God so loved the world, that he gave his only Son, that whoever believes in him should not perish but have eternal life.
Leviticus 19:3
"Every one of you shall revere his mother and his father, and you shall keep my Sabbaths: I am the Lord your God."
Mark 10:14
But when Jesus saw it, he was indignant and said to them, "Let the children come to me; do not hinder them, for to such belongs the kingdom of God."
Mark 10:15
"Truly, I say to you, whoever does not receive the kingdom of God like a child shall not enter it."
Mark 9:37
"Whoever receives one such child in my name receives me, and whoever receives me, receives not me but him who sent me."
Matthew 19:14
But Jesus said, "Let the little children come to me and do not hinder them, for to such belongs the kingdom of heaven."
Proverbs 13:22
A good man leaves an inheritance to his children's children, but the sinner's wealth is laid up for the righteous.
Proverbs 13:24
Whoever spares the rod hates his son, but he who loves him is diligent to discipline him.
Proverbs 15:5
A fool despises his father's instruction, but whoever heeds reproof is prudent.
Proverbs 20:11
Even a child makes himself known by his acts, by whether his conduct is pure and upright.
Proverbs 22:15
Folly is bound up in the heart of a child, but the rod of discipline drives it far from him.
Proverbs 29:15
The rod and reproof give wisdom, but a child left to himself brings shame to his mother.
Proverbs 29:17
Discipline your son, and he will give you rest; he will give delight to your heart.
Proverbs 6:20
My son, keep your father's commandment, and forsake not your mother's teaching.
Psalm 113:9
He gives the barren woman a home, making her the joyous mother of children. Praise the Lord!
Psalm 8:2
Out of the mouth of babies and infants, you have established strength because of your foes, to still the enemy and the avenger.
Romans 8:14
For all who are led by the Spirit of God are sons of God.
More Bible Verses that Will Move You
50 Most Powerful Scriptures on Faith
60 Transcendent Verses on Trust
50 Strong Scriptures on Perseverance
68 Powerful Verses on Forgiveness
40 Uplifting Scriptures on Patience
Add Our Infographic Below to Your Pinterest Board
Hit the pin button below to add our infographic, with all the verses, to one of your Pinterest boards.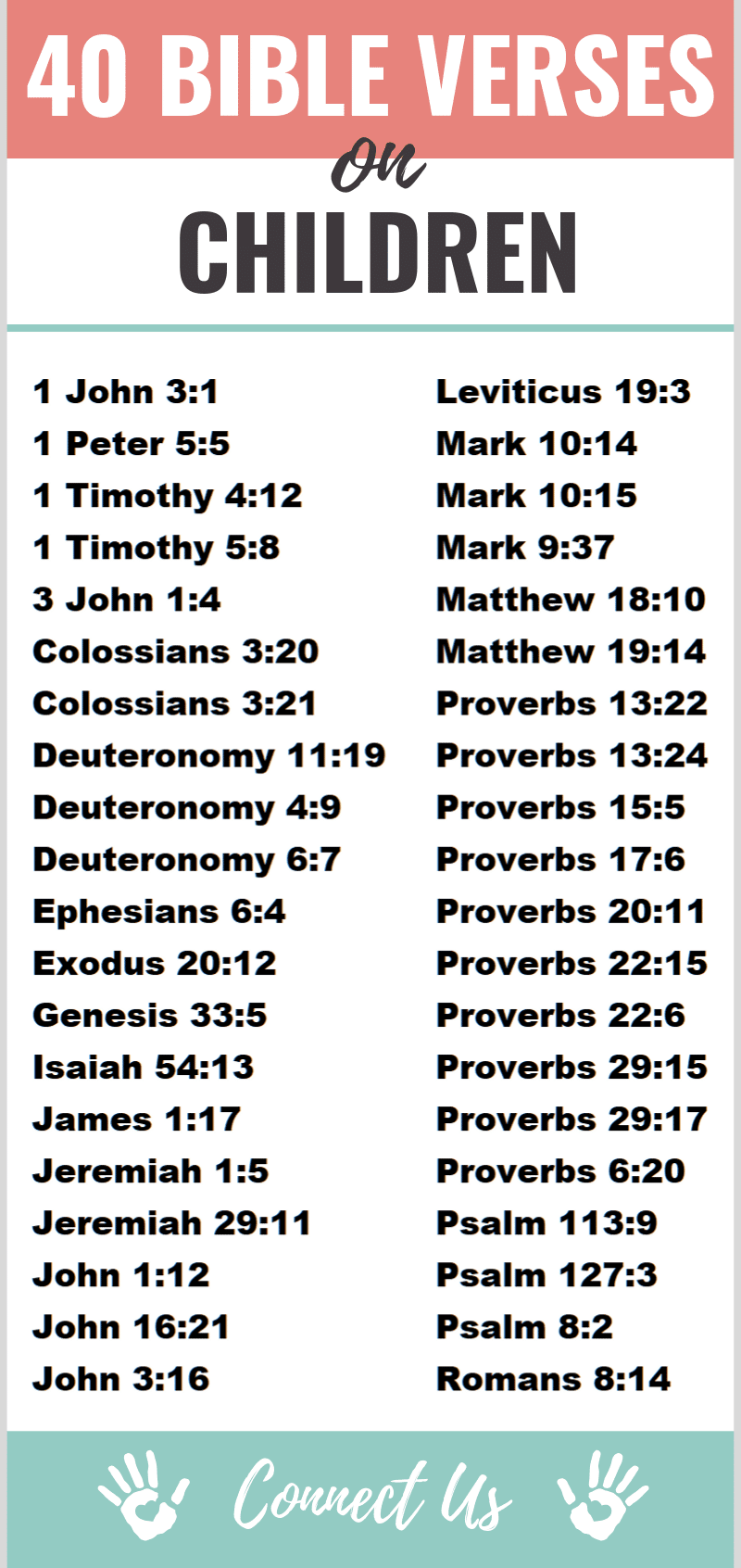 Author Bio
Natalie Regoli is a child of God, devoted wife, and mother of two boys. She has a Master's Degree in Law from The University of Texas. Natalie has been published in several national journals and has been practicing law for 18 years.