Here are the 70 most mighty Bible scriptures on prosperity.
Deuteronomy 8:18
You shall remember the Lord your God, for it is he who gives you power to get wealth, that he may confirm his covenant that he swore to your fathers, as it is this day.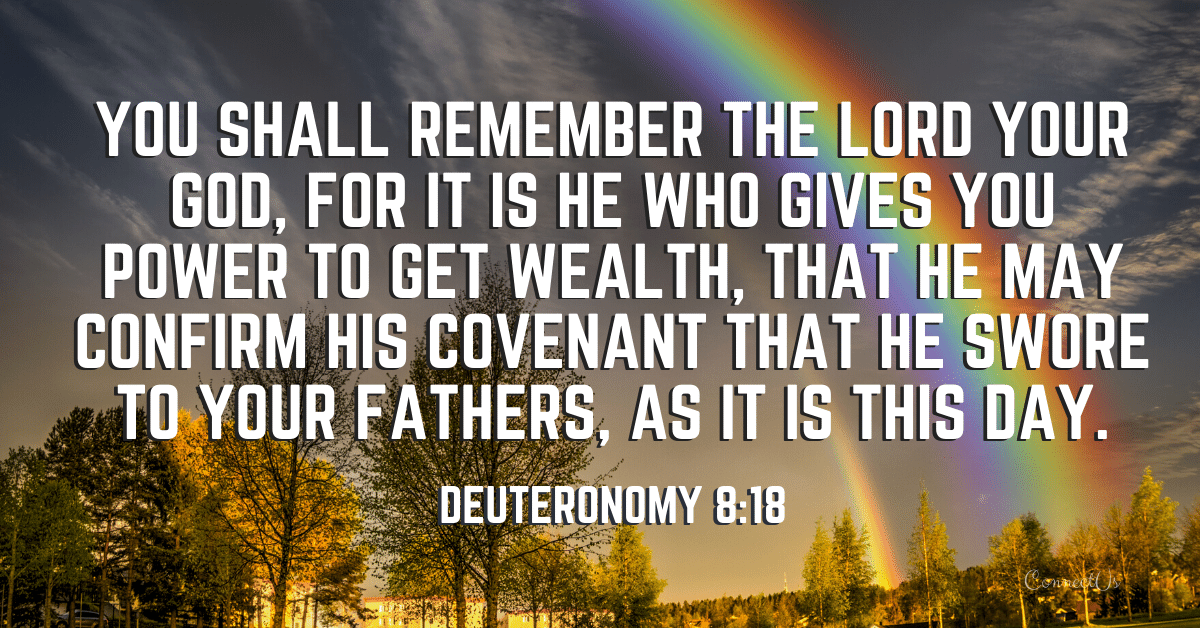 Jeremiah 29:11
"For I know the plans I have for you, declares the Lord, plans for welfare and not for evil, to give you a future and a hope."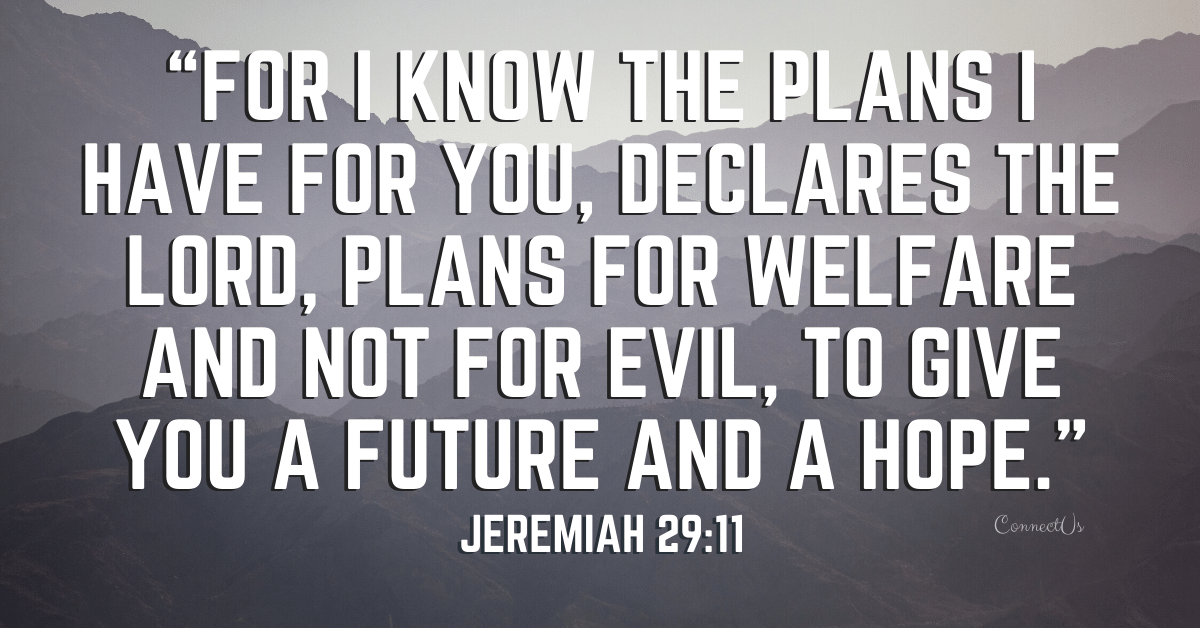 Philippians 4:19
And my God will supply every need of yours according to his riches in glory in Christ Jesus.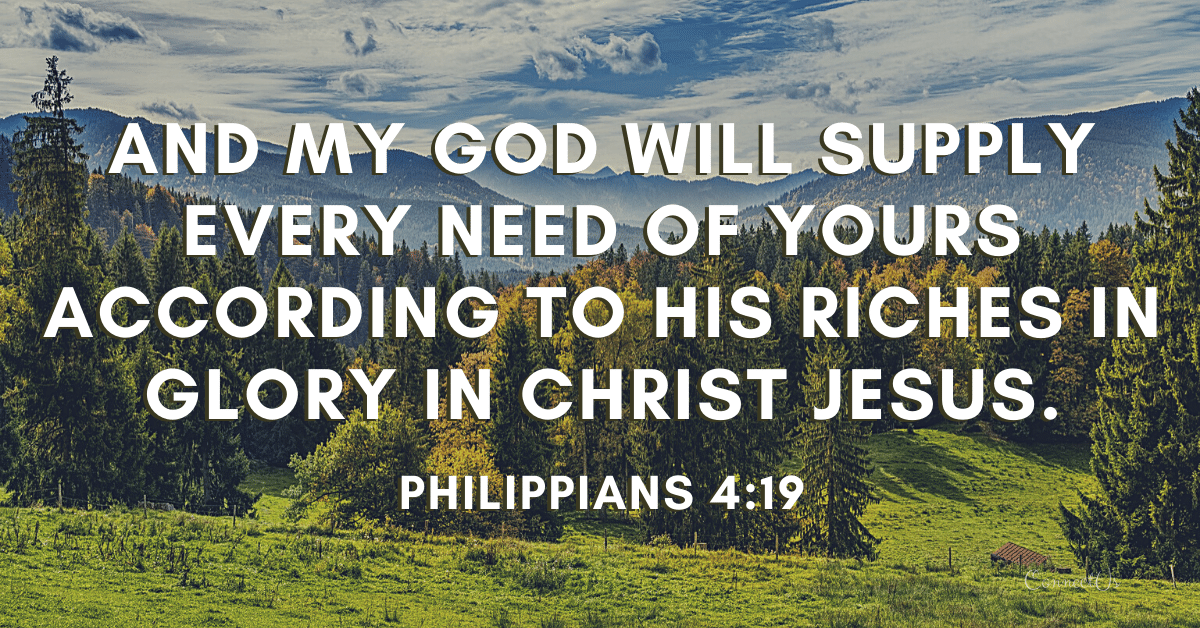 Malachi 3:10
"Bring the full tithe into the storehouse, that there may be food in my house. And thereby put me to the test," says the Lord of hosts, "if I will not open the windows of heaven for you and pour down for you a blessing until there is no more need."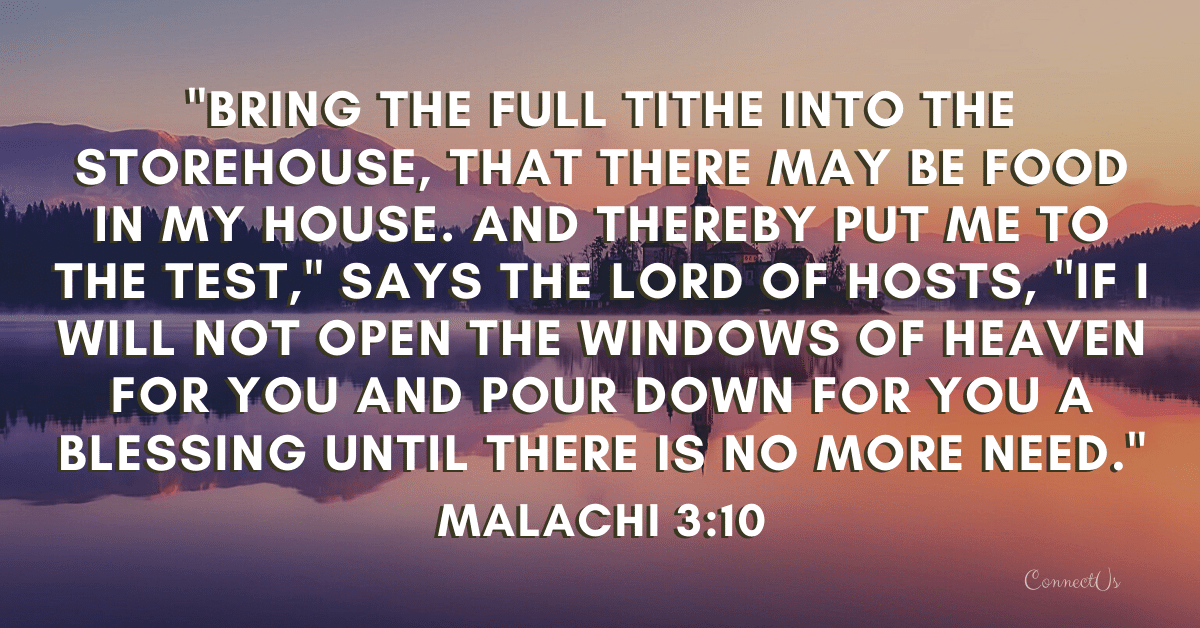 3 John 1:2
Beloved, I pray that all may go well with you and that you may be in good health, as it goes well with your soul.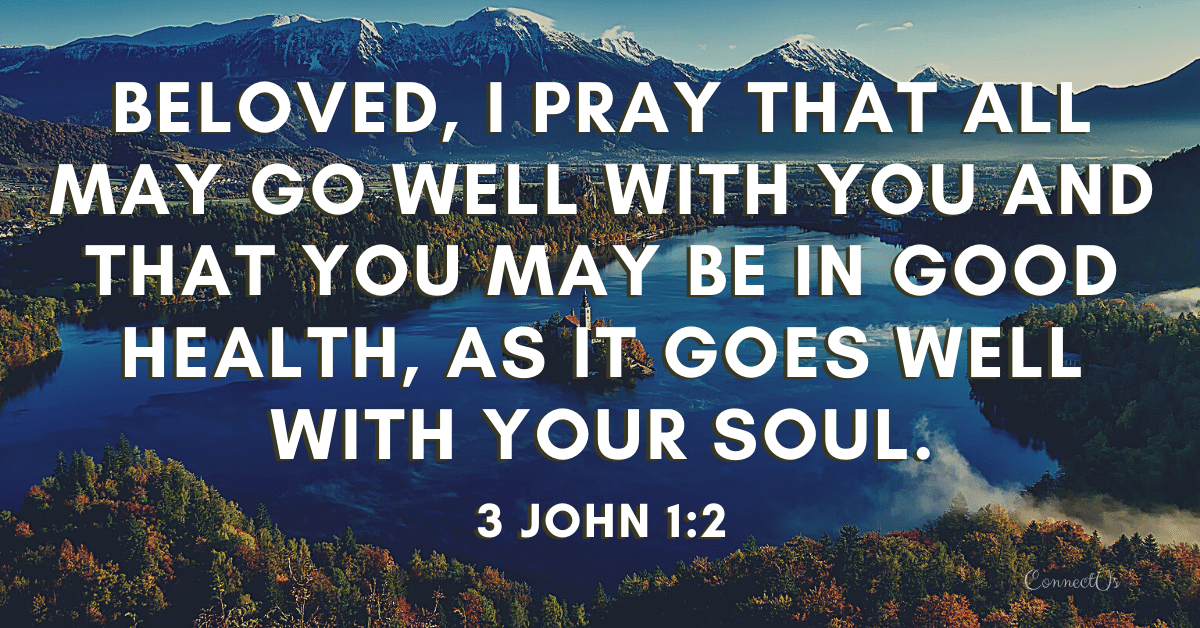 1 Chronicles 4:10
Jabez called upon the God of Israel, saying, "Oh that you would bless me and enlarge my border, and that your hand might be with me, and that you would keep me from harm so that it might not bring me pain!" And God granted what he asked.
1 Kings 2:3
And keep the charge of the Lord your God, walking in his ways and keeping his statutes, his commandments, his rules, and his testimonies, as it is written in the Law of Moses, that you may prosper in all that you do and wherever you turn.
1 Peter 1:7
So that the tested genuineness of your faith—more precious than gold that perishes though it is tested by fire—may be found to result in praise and glory and honor at the revelation of Jesus Christ.
1 Samuel 2:8
He raises up the poor from the dust; he lifts the needy from the ash heap to make them sit with princes and inherit a seat of honor. For the pillars of the earth are the Lord's, and on them he has set the world.
2 Chronicles 20:20
And they rose early in the morning and went out into the wilderness of Tekoa. And when they went out, Jehoshaphat stood and said, "Hear me, Judah and inhabitants of Jerusalem! Believe in the Lord your God, and you will be established; believe his prophets, and you will succeed."
2 Chronicles 31:21
And every work that he undertook in the service of the house of God and in accordance with the law and the commandments, seeking his God, he did with all his heart, and prospered.
2 Corinthians 8:9
For you know the grace of our Lord Jesus Christ, that though he was rich, yet for your sake he became poor, so that you by his poverty might become rich.
2 Corinthians 9:8
And God is able to make all grace abound to you, so that having all sufficiency in all things at all times, you may abound in every good work.
2 Peter 1:3
His divine power has granted to us all things that pertain to life and godliness, through the knowledge of him who called us to his own glory and excellence.
Colossians 3:13
Bearing with one another and, if one has a complaint against another, forgiving each other; as the Lord has forgiven you, so you also must forgive.
Deuteronomy 15:10
You shall give to him freely, and your heart shall not be grudging when you give to him, because for this the Lord your God will bless you in all your work and in all that you undertake.
Deuteronomy 28:12
The Lord will open to you his good treasury, the heavens, to give the rain to your land in its season and to bless all the work of your hands. And you shall lend to many nations, but you shall not borrow.
Ecclesiastes 10:19
Bread is made for laughter, and wine gladdens life, and money answers everything.
Ecclesiastes 7:14
In the day of prosperity be joyful, and in the day of adversity consider: God has made the one as well as the other, so that man may not find out anything that will be after him.
Ephesians 3:20
Now to him who is able to do far more abundantly than all that we ask or think, according to the power at work within us.
Ephesians 6:13
Therefore take up the whole armor of God, that you may be able to withstand in the evil day, and having done all, to stand firm.
Genesis 15:1
After these things the word of the Lord came to Abram in a vision: "Fear not, Abram, I am your shield; your reward shall be very great."
Genesis 33:11
Please accept my blessing that is brought to you, because God has dealt graciously with me, and because I have enough. Thus he urged him, and he took it.
Hebrews 11:6
And without faith it is impossible to please him, for whoever would draw near to God must believe that he exists and that he rewards those who seek him.
Hebrews 13:5
Keep your life free from love of money, and be content with what you have, for he has said, "I will never leave you nor forsake you."
Hosea 13:6
But when they had grazed, they became full, they were filled, and their heart was lifted up; therefore they forgot me.
Hosea 4:7
The more they increased, the more they sinned against me; I will change their glory into shame.
Isaiah 1:19
If you are willing and obedient, you shall eat the good of the land.
Isaiah 48:17
Thus says the Lord, your Redeemer, the Holy One of Israel: "I am the Lord your God, who teaches you to profit, who leads you in the way you should go."
Isaiah 60:5
Then you shall see and be radiant; your heart shall thrill and exult, because the abundance of the sea shall be turned to you, the wealth of the nations shall come to you.
James 1:4
And let steadfastness have its full effect, that you may be perfect and complete, lacking in nothing.
Jeremiah 17:10
"I the Lord search the heart and test the mind, to give every man according to his ways, according to the fruit of his deeds."
Job 12:5
In the thought of one who is at ease there is contempt for misfortune; it is ready for those whose feet slip.
Job 36:11
If they listen and serve him, they complete their days in prosperity, and their years in pleasantness.
John 10:10
"The thief comes only to steal and kill and destroy. I came that they may have life and have it abundantly."
John 15:5
"I am the vine; you are the branches. Whoever abides in me and I in him, he it is that bears much fruit, for apart from me you can do nothing."
John 5:39
"You search the Scriptures because you think that in them you have eternal life; and it is they that bear witness about me."
Joshua 1:8
"This Book of the Law shall not depart from your mouth, but you shall meditate on it day and night, so that you may be careful to do according to all that is written in it. For then you will make your way prosperous, and then you will have good success."
Joshua 1:9
"Have I not commanded you? Be strong and courageous. Do not be frightened, and do not be dismayed, for the Lord your God is with you wherever you go."
Luke 6:38
"Give, and it will be given to you. Good measure, pressed down, shaken together, running over, will be put into your lap. For with the measure you use it will be measured back to you."
Matthew 10:8
"Heal the sick, raise the dead, cleanse lepers, cast out demons. You received without paying; give without pay."
Matthew 25:15
To one he gave five talents, to another two, to another one, to each according to his ability. Then he went away.
Matthew 6:24
"No one can serve two masters, for either he will hate the one and love the other, or he will be devoted to the one and despise the other. You cannot serve God and money."
Matthew 6:33
"But seek first the kingdom of God and his righteousness, and all these things will be added to you."
Nahum 1:7
The Lord is good, a stronghold in the day of trouble; he knows those who take refuge in him.
Nehemiah 1:11
O Lord, let your ear be attentive to the prayer of your servant, and to the prayer of your servants who delight to fear your name, and give success to your servant today, and grant him mercy in the sight of this man. Now I was cupbearer to the king.
Nehemiah 2:20
Then I replied to them, "The God of heaven will make us prosper, and we his servants will arise and build, but you have no portion or right or claim in Jerusalem."
Proverbs 10:22
The blessing of the Lord makes rich, and he adds no sorrow with it.
Proverbs 13:4
The soul of the sluggard craves and gets nothing, while the soul of the diligent is richly supplied.
Proverbs 15:15
All the days of the afflicted are evil, but the cheerful of heart has a continual feast.
Proverbs 22:4
The reward for humility and fear of the Lord is riches and honor and life.
Proverbs 28:25
A greedy man stirs up strife, but the one who trusts in the Lord will be enriched.
Proverbs 28:8
Whoever multiplies his wealth by interest and profit gathers it for him who is generous to the poor.
Psalm 1:3
He is like a tree planted by streams of water that yields its fruit in its season, and its leaf does not wither. In all that he does, he prospers.
Psalm 118:1
Oh give thanks to the Lord, for he is good; for his steadfast love endures forever!
Psalm 118:25
Save us, we pray, O Lord! O Lord, we pray, give us success!
Psalm 127:1
A Song of Ascents. Of Solomon. Unless the Lord builds the house, those who build it labor in vain. Unless the Lord watches over the city, the watchman stays awake in vain.
Psalm 128:1
A Song of Ascents. Blessed is everyone who fears the Lord, who walks in his ways!
Psalm 128:2
You shall eat the fruit of the labor of your hands; you shall be blessed, and it shall be well with you.
Psalm 23:1
A Psalm of David. The Lord is my shepherd; I shall not want.
Psalm 24:1
A Psalm of David. The earth is the Lord's and the fullness thereof, the world and those who dwell therein.
Psalm 35:27
Let those who delight in my righteousness shout for joy and be glad and say evermore, "Great is the Lord, who delights in the welfare of his servant!"
Psalm 37:4
Delight yourself in the Lord, and he will give you the desires of your heart.
Psalm 39:7
And now, O Lord, for what do I wait? My hope is in you.
Psalm 40:17
As for me, I am poor and needy, but the Lord takes thought for me. You are my help and my deliverer; do not delay, O my God!
Psalm 68:6
God settles the solitary in a home; he leads out the prisoners to prosperity, but the rebellious dwell in a parched land.
Psalm 84:11
For the Lord God is a sun and shield; the Lord bestows favor and honor. No good thing does he withhold from those who walk uprightly.
Psalm 9:18
For the needy shall not always be forgotten, and the hope of the poor shall not perish forever.
Romans 8:11
If the Spirit of him who raised Jesus from the dead dwells in you, he who raised Christ Jesus from the dead will also give life to your mortal bodies through his Spirit who dwells in you.
Zechariah 9:12
Return to your stronghold, O prisoners of hope; today I declare that I will restore to you double.
More Bible Verses that Will Move You
50 Most Powerful Scriptures on Faith
60 Transcendent Verses on Trust
50 Strong Scriptures on Perseverance
68 Powerful Verses on Forgiveness
40 Uplifting Scriptures on Patience
Add Our Infographic Below to Your Pinterest Board
Hit the pin button below to add our infographic, with all the verses, to one of your Pinterest boards.


Author Bio
Natalie Regoli is a child of God, devoted wife, and mother of two boys. She has a Master's Degree in Law from The University of Texas. Natalie has been published in several national journals and has been practicing law for 18 years.