Here are the 40 most important bible scriptures on discernment.
1 John 4:1
Beloved, do not believe every spirit, but test the spirits to see whether they are from God, for many false prophets have gone out into the world.
Hebrews 5:14
But solid food is for the mature, for those who have their powers of discernment trained by constant practice to distinguish good from evil.
Hebrews 4:12
For the word of God is living and active, sharper than any two-edged sword, piercing to the division of soul and of spirit, of joints and of marrow, and discerning the thoughts and intentions of the heart.
1 Kings 3:9
Give your servant therefore an understanding mind to govern your people, that I may discern between good and evil, for who is able to govern this your great people?"
Romans 12:2
Do not be conformed to this world, but be transformed by the renewal of your mind, that by testing you may discern what is the will of God, what is good and acceptable and perfect.
1 Corinthians 12:10
To another the working of miracles, to another prophecy, to another the ability to distinguish between spirits, to another various kinds of tongues, to another the interpretation of tongues.
1 Corinthians 14:29
Let two or three prophets speak, and let the others weigh what is said.
1 Corinthians 14:33
For God is not a God of confusion but of peace. As in all the churches of the saints.
1 Corinthians 2:14
The natural person does not accept the things of the Spirit of God, for they are folly to him, and he is not able to understand them because they are spiritually discerned.
1 John 2:27
But the anointing that you received from him abides in you, and you have no need that anyone should teach you. But as his anointing teaches you about everything, and is true, and is no lie—just as it has taught you, abide in him.
1 John 3:2
Beloved, we are God's children now, and what we will be has not yet appeared; but we know that when he appears we shall be like him, because we shall see him as he is.
1 Kings 3:11
And God said to him, "Because you have asked this, and have not asked for yourself long life or riches or the life of your enemies, but have asked for yourself understanding to discern what is right."
1 Samuel 16:7
But the Lord said to Samuel, "Do not look on his appearance or on the height of his stature, because I have rejected him. For the Lord sees not as man sees: man looks on the outward appearance, but the Lord looks on the heart."
1 Thessalonians 5:21
But test everything; hold fast what is good.
1 Timothy 4:1
Now the Spirit expressly says that in later times some will depart from the faith by devoting themselves to deceitful spirits and teachings of demons.
2 Samuel 14:17
And your servant thought, "The word of my lord the king will set me at rest, for my lord the king is like the angel of God to discern good and evil. The Lord your God be with you!"
Acts 17:11
Now these Jews were more noble than those in Thessalonica; they received the word with all eagerness, examining the Scriptures daily to see if these things were so.
Colossians 2:8
See to it that no one takes you captive by philosophy and empty deceit, according to human tradition, according to the elemental spirits of the world, and not according to Christ.
Daniel 2:21
He changes times and seasons; he removes kings and sets up kings; he gives wisdom to the wise and knowledge to those who have understanding.
Hosea 14:9
Whoever is wise, let him understand these things; whoever is discerning, let him know them; for the ways of the Lord are right, and the upright walk in them, but transgressors stumble in them.
James 1:5
If any of you lacks wisdom, let him ask God, who gives generously to all without reproach, and it will be given him.
James 3:17
But the wisdom from above is first pure, then peaceable, gentle, open to reason, full of mercy and good fruits, impartial and sincere.
James 4:8
Draw near to God, and he will draw near to you. Cleanse your hands, you sinners, and purify your hearts, you double-minded.
John 15:26
"But when the Helper comes, whom I will send to you from the Father, the Spirit of truth, who proceeds from the Father, he will bear witness about me."
John 16:13
"When the Spirit of truth comes, he will guide you into all the truth, for he will not speak on his own authority, but whatever he hears he will speak, and he will declare to you the things that are to come."
John 7:24
"Do not judge by appearances, but judge with right judgment."
Matthew 10:16
"Behold, I am sending you out as sheep in the midst of wolves, so be wise as serpents and innocent as doves."
Matthew 24:24
"For false christs and false prophets will arise and perform great signs and wonders, so as to lead astray, if possible, even the elect."
Philippians 1:9
And it is my prayer that your love may abound more and more, with knowledge and all discernment.
Proverbs 1:5
Let the wise hear and increase in learning, and the one who understands obtain guidance.
Proverbs 14:6
A scoffer seeks wisdom in vain, but knowledge is easy for a man of understanding.
Proverbs 15:14
The heart of him who has understanding seeks knowledge, but the mouths of fools feed on folly.
Proverbs 15:21
Folly is a joy to him who lacks sense, but a man of understanding walks straight ahead.
Proverbs 18:15
An intelligent heart acquires knowledge, and the ear of the wise seeks knowledge.
Proverbs 19:25
Strike a scoffer, and the simple will learn prudence; reprove a man of understanding, and he will gain knowledge.
Proverbs 28:11
A rich man is wise in his own eyes, but a poor man who has understanding will find him out.
Proverbs 28:7
The one who keeps the law is a son with understanding, but a companion of gluttons shames his father.
Psalm 111:10
The fear of the Lord is the beginning of wisdom; all those who practice it have a good understanding. His praise endures forever!
Psalm 119:125
I am your servant; give me understanding, that I may know your testimonies!
Psalm 119:66
Teach me good judgment and knowledge, for I believe in your commandments.
More Bible Verses that Will Move You
50 Most Powerful Scriptures on Faith
60 Transcendent Verses on Trust
50 Strong Scriptures on Perseverance
68 Powerful Verses on Forgiveness
40 Uplifting Scriptures on Patience
Add Our Infographic Below to Your Pinterest Board
Hit the pin button below to add our infographic, with all the verses, to one of your Pinterest boards.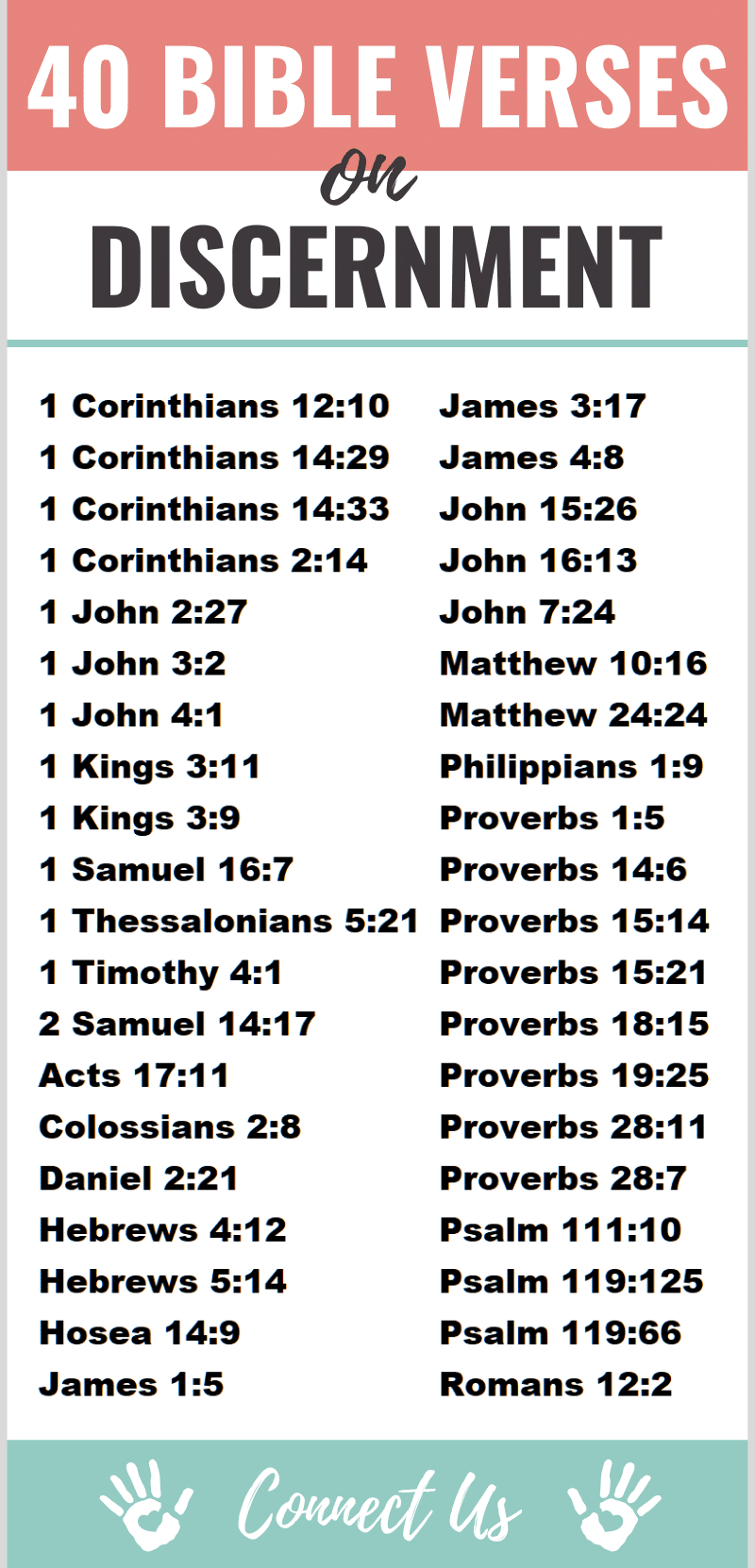 Author Bio
Natalie Regoli is a child of God, devoted wife, and mother of two boys. She has a Master's Degree in Law from The University of Texas. Natalie has been published in several national journals and has been practicing law for 18 years.