The word "favor" appears 145 times throughout the books of the Bible. The graph below shows the locations of each appearance. It begins with Genesis in the top left and concludes with Revelation in the bottom right.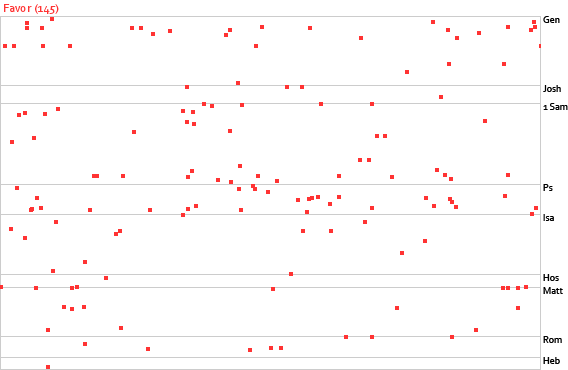 Here are the 50 most uplifting Bible scriptures on favor.
Psalm 5:12
For you bless the righteous, O Lord; you cover him with favor as with a shield.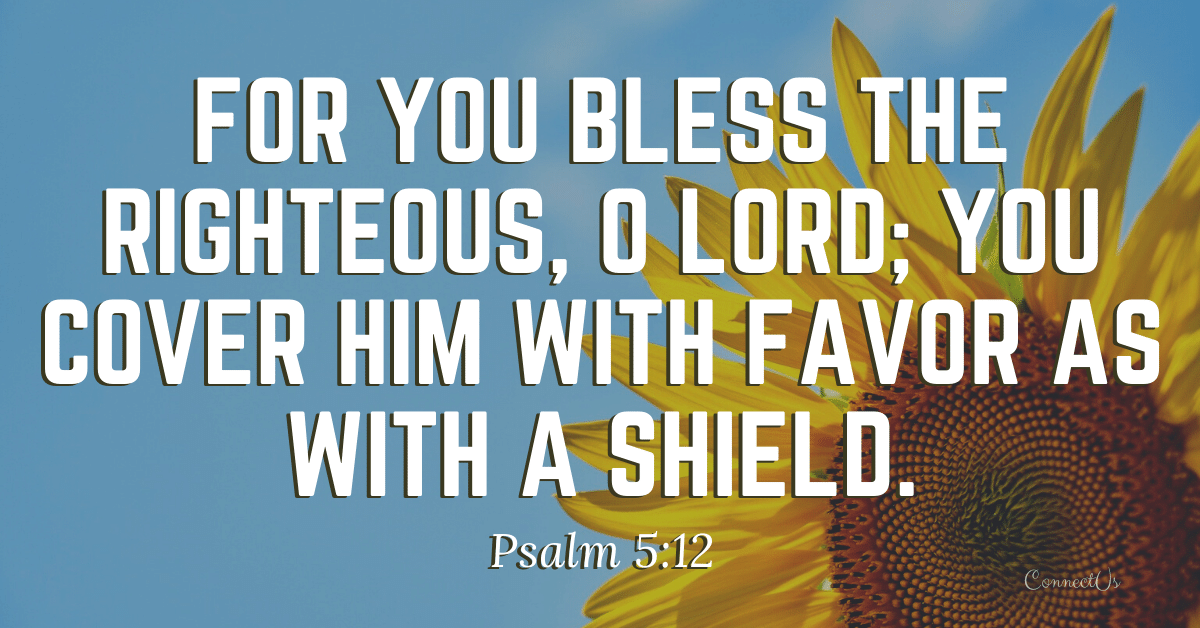 Psalm 90:17
Let the favor of the Lord our God be upon us, and establish the work of our hands upon us; yes, establish the work of our hands!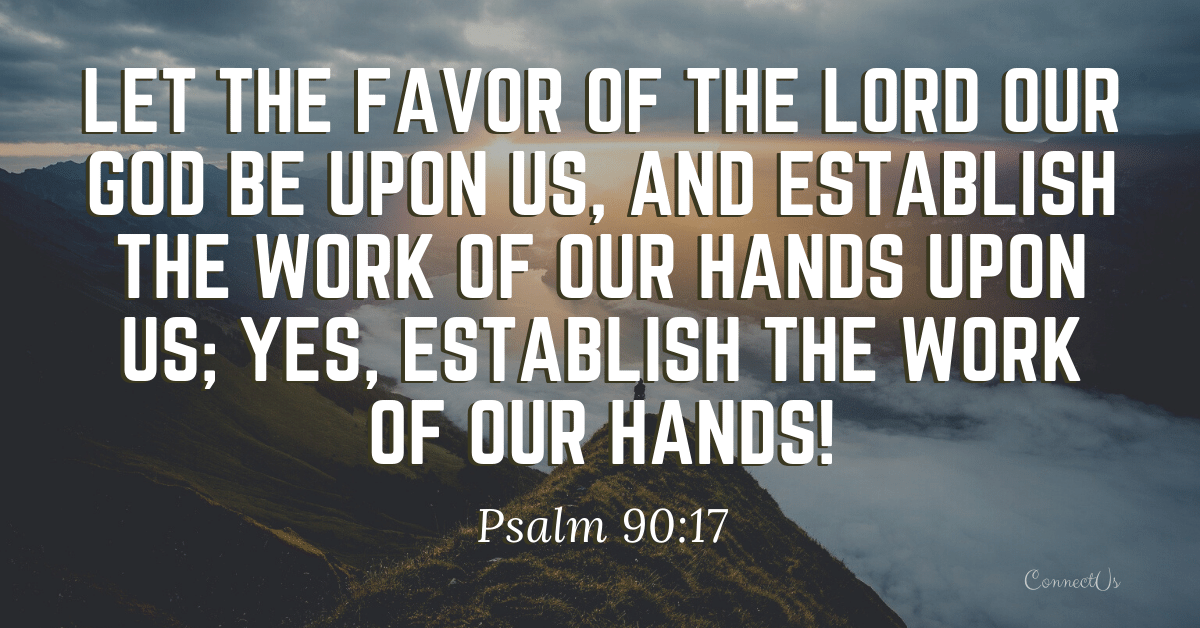 Psalm 84:11
For the Lord God is a sun and shield; the Lord bestows favor and honor. No good thing does he withhold from those who walk uprightly.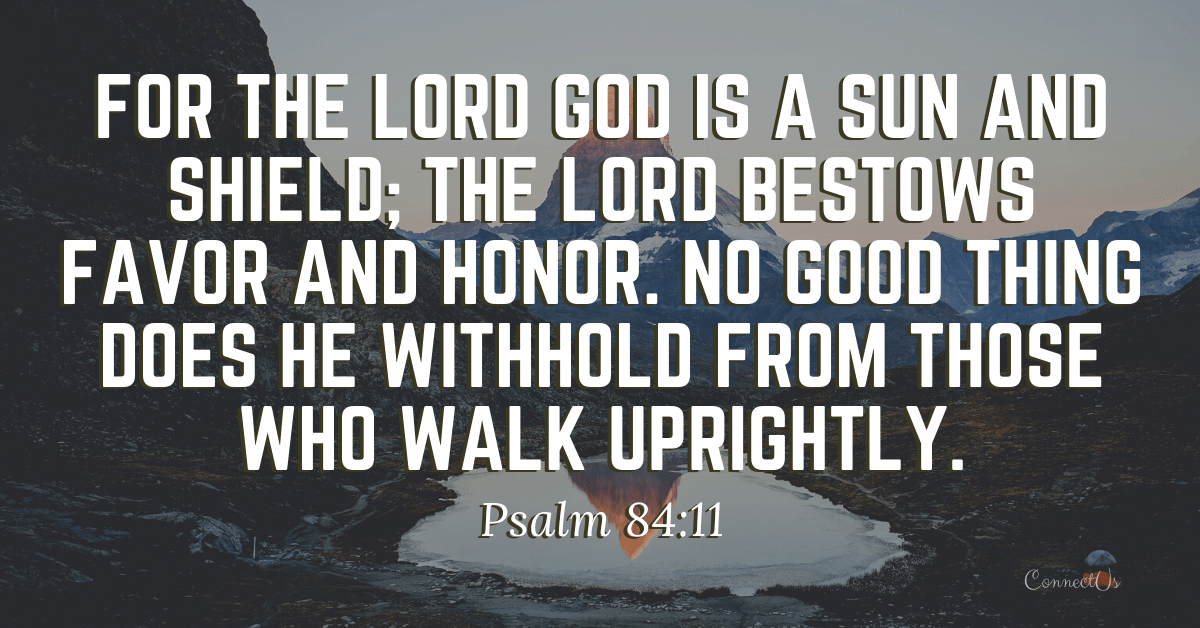 Psalm 30:5
For his anger is but for a moment, and his favor is for a lifetime. Weeping may tarry for the night, but joy comes with the morning.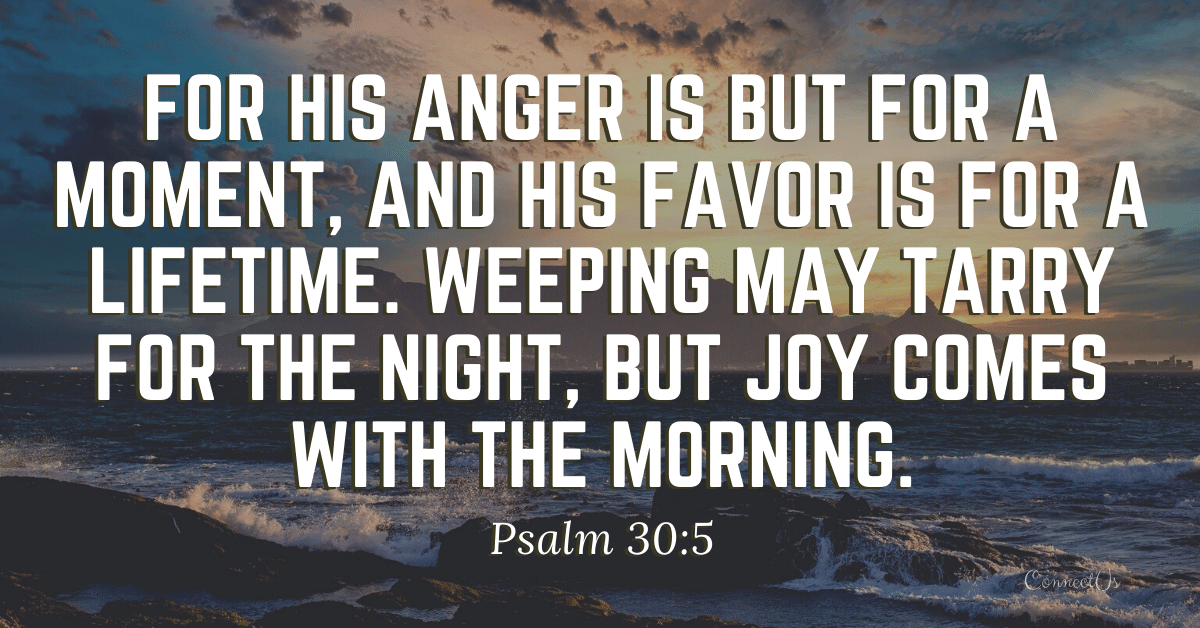 Genesis 6:8
But Noah found favor in the eyes of the Lord.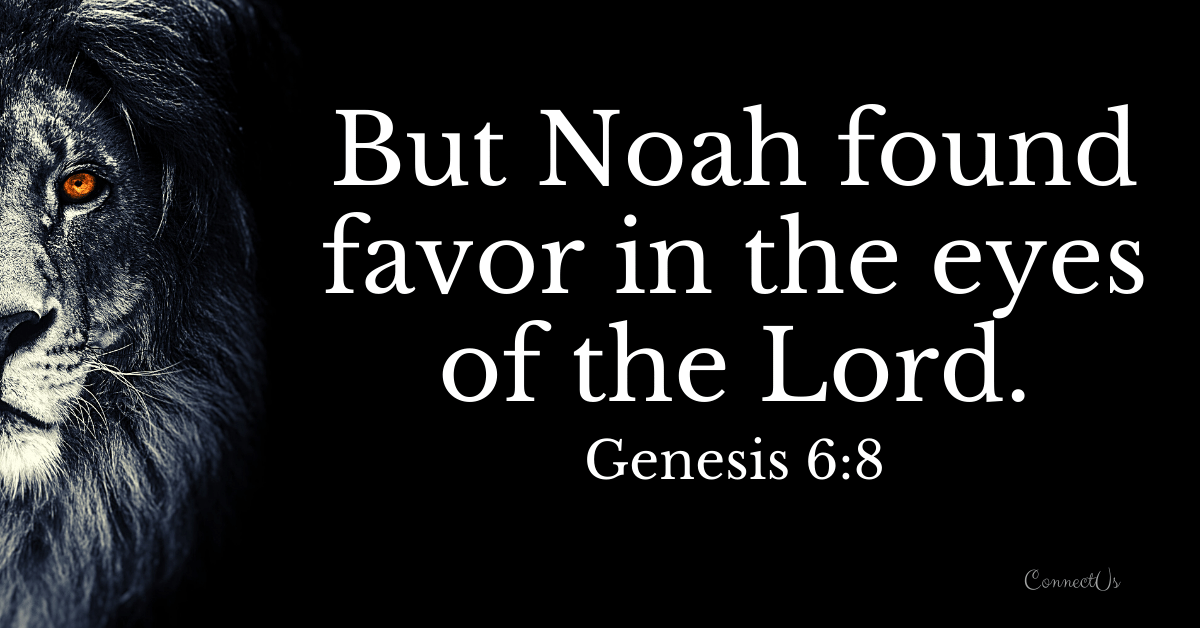 1 Samuel 16:22
And Saul sent to Jesse, saying, "Let David remain in my service, for he has found favor in my sight."
1 Samuel 2:26
Now the young man Samuel continued to grow both in stature and in favor with the Lord and also with man.
2 Corinthians 9:8
And God is able to make all grace abound to you, so that having all sufficiency in all things at all times, you may abound in every good work.
Acts 7:10
And rescued him out of all his afflictions and gave him favor and wisdom before Pharaoh, king of Egypt, who made him ruler over Egypt and over all his household.
Daniel 1:9
And God gave Daniel favor and compassion in the sight of the chief of the eunuchs.
Ephesians 1:11
In him we have obtained an inheritance, having been predestined according to the purpose of him who works all things according to the counsel of his will.
Ephesians 2:8
For by grace you have been saved through faith. And this is not your own doing; it is the gift of God.
Esther 5:2
And when the king saw Queen Esther standing in the court, she won favor in his sight, and he held out to Esther the golden scepter that was in his hand. Then Esther approached and touched the tip of the scepter.
Esther 8:9
The king's scribes were summoned at that time, in the third month, which is the month of Sivan, on the twenty-third day. And an edict was written, according to all that Mordecai commanded concerning the Jews, to the satraps and the governors and the officials of the provinces from India to Ethiopia, 127 provinces, to each province in its own script and to each people in its own language, and also to the Jews in their script and their language.
Exodus 3:21
And I will give this people favor in the sight of the Egyptians; and when you go, you shall not go empty.
Exodus 33:17
And the Lord said to Moses, "This very thing that you have spoken I will do, for you have found favor in my sight, and I know you by name."
Ezra 7:6
This Ezra went up from Babylonia. He was a scribe skilled in the Law of Moses that the Lord, the God of Israel, had given, and the king granted him all that he asked, for the hand of the Lord his God was on him.
Genesis 12:2
And I will make of you a great nation, and I will bless you and make your name great, so that you will be a blessing.
Genesis 18:3
And said, "O Lord, if I have found favor in your sight, do not pass by your servant."
Genesis 19:19
Behold, your servant has found favor in your sight, and you have shown me great kindness in saving my life. But I cannot escape to the hills, lest the disaster overtake me and I die.
Genesis 26:24
And the Lord appeared to him the same night and said, "I am the God of Abraham your father. Fear not, for I am with you and will bless you and multiply your offspring for my servant Abraham's sake."
Genesis 26:3
Sojourn in this land, and I will be with you and will bless you, for to you and to your offspring I will give all these lands, and I will establish the oath that I swore to Abraham your father.
Genesis 31:55
Early in the morning Laban arose and kissed his grandchildren and his daughters and blessed them. Then Laban departed and returned home.
Genesis 32:5
I have oxen, donkeys, flocks, male servants, and female servants. I have sent to tell my lord, in order that I may find favor in your sight.
Genesis 39:21
But the Lord was with Joseph and showed him steadfast love and gave him favor in the sight of the keeper of the prison.
Genesis 39:4
So Joseph found favor in his sight and attended him, and he made him overseer of his house and put him in charge of all that he had.
Isaiah 49:8
Thus says the Lord: "In a time of favor I have answered you; in a day of salvation I have helped you; I will keep you and give you as a covenant to the people, to establish the land, to apportion the desolate heritages."
Isaiah 58:11
And the Lord will guide you continually and satisfy your desire in scorched places and make your bones strong; and you shall be like a watered garden, like a spring of water, whose waters do not fail.
Isaiah 60:10
Foreigners shall build up your walls, and their kings shall minister to you; for in my wrath I struck you, but in my favor I have had mercy on you.
John 1:16
And from his fullness we have all received, grace upon grace.
Joshua 1:8
This Book of the Law shall not depart from your mouth, but you shall meditate on it day and night, so that you may be careful to do according to all that is written in it. For then you will make your way prosperous, and then you will have good success.
Judges 6:17
And he said to him, "If now I have found favor in your eyes, then show me a sign that it is you who speak with me."
Luke 1:30
And the angel said to her, "Do not be afraid, Mary, for you have found favor with God."
Luke 2:52
And Jesus increased in wisdom and in stature and in favor with God and man.
Malachi 1:11
For from the rising of the sun to its setting my name will be great among the nations, and in every place incense will be offered to my name, and a pure offering. For my name will be great among the nations, says the Lord of hosts.
Matthew 5:8
"Blessed are the pure in heart, for they shall see God."
Proverbs 12:2
A good man obtains favor from the Lord, but a man of evil devices he condemns.
Proverbs 16:15
In the light of a king's face there is life, and his favor is like the clouds that bring the spring rain.
Proverbs 18:22
He who finds a wife finds a good thing and obtains favor from the Lord.
Proverbs 3:34
Toward the scorners he is scornful, but to the humble he gives favor.
Proverbs 3:4
So you will find favor and good success in the sight of God and man.
Proverbs 8:35
For whoever finds me finds life and obtains favor from the Lord.
Psalm 102:13
You will arise and have pity on Zion; it is the time to favor her; the appointed time has come.
Psalm 106:4
Remember me, O Lord, when you show favor to your people; help me when you save them.
Psalm 68:19
Blessed be the Lord, who daily bears us up; God is our salvation. Selah.
Psalm 89:17
For you are the glory of their strength; by your favor our horn is exalted.
Romans 15:13
May the God of hope fill you with all joy and peace in believing, so that by the power of the Holy Spirit you may abound in hope.
Romans 5:17
For if, because of one man's trespass, death reigned through that one man, much more will those who receive the abundance of grace and the free gift of righteousness reign in life through the one man Jesus Christ.
Romans 6:14
For sin will have no dominion over you, since you are not under law but under grace.
Ruth 2:10
Then she fell on her face, bowing to the ground, and said to him, "Why have I found favor in your eyes, that you should take notice of me, since I am a foreigner?"
More Bible Verses that Will Move You
50 Most Powerful Scriptures on Faith
60 Transcendent Verses on Trust
50 Strong Scriptures on Perseverance
68 Powerful Verses on Forgiveness
40 Uplifting Scriptures on Patience
Add Our Infographic Below to Your Pinterest Board
Hit the pin button below to add our infographic, with all the verses, to one of your Pinterest boards.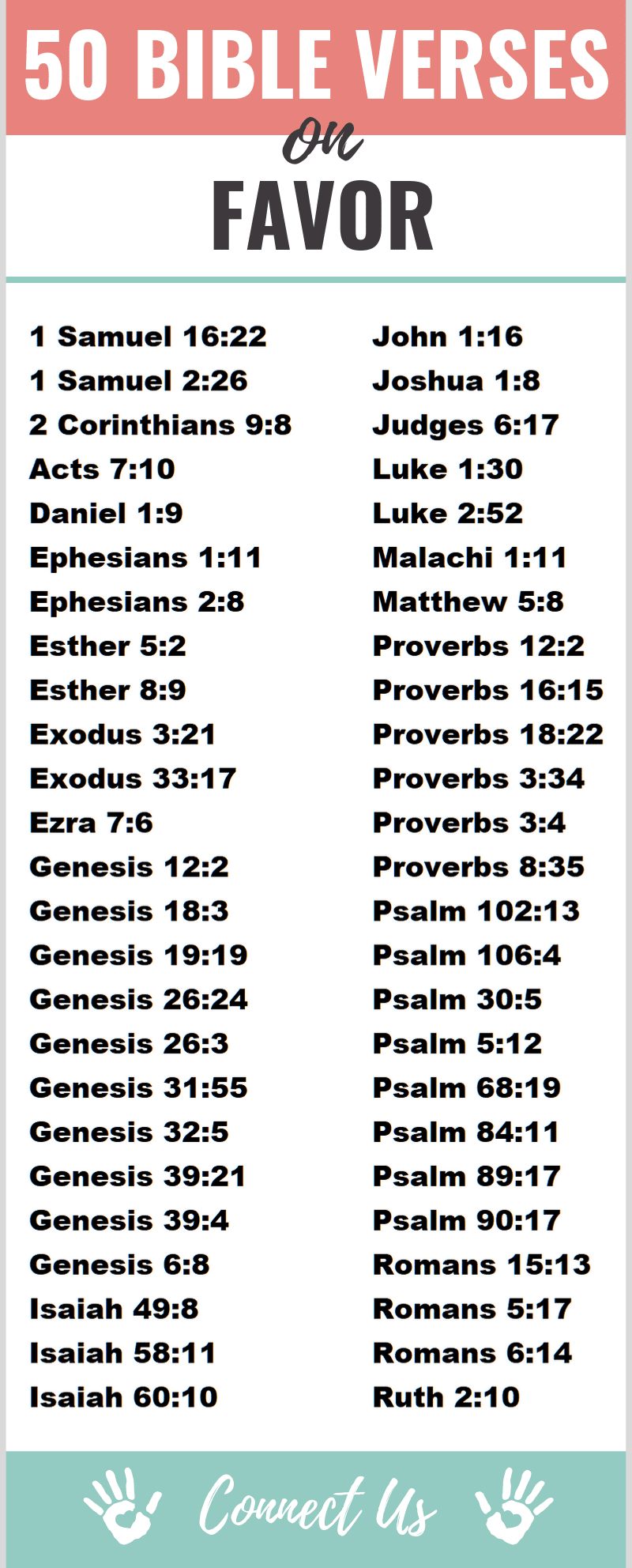 Author Bio
Natalie Regoli is a child of God, devoted wife, and mother of two boys. She has a Master's Degree in Law from The University of Texas. Natalie has been published in several national journals and has been practicing law for 18 years.