In this post, we have created one of the most comprehensive collections of scriptures on murmuring and complaining. All of these Bible verses have been organized by book.
1 Corinthians 10:10-11
Nor grumble, as some of them did and were destroyed by the Destroyer. Now these things happened to them as an example, but they were written down for our instruction, on whom the end of the ages has come.
1 Peter 2:23
When he was reviled, he did not revile in return; when he suffered, he did not threaten, but continued entrusting himself to him who judges justly.
1 Peter 4:9
Show hospitality to one another without grumbling.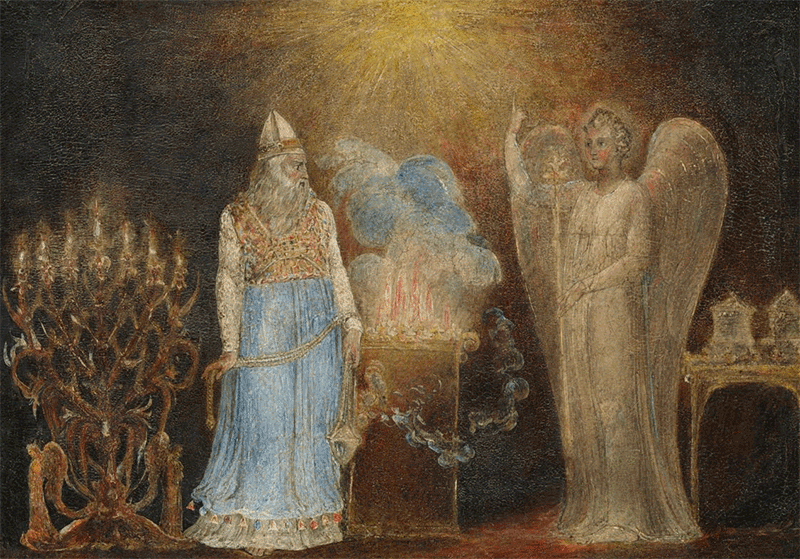 1 Peter 5:7
Casting all your anxieties on him, because he cares for you.
1 Timothy 2:8
I desire then that in every place the men should pray, lifting holy hands without anger or quarreling.
2 Corinthians 9:7
Each one must give as he has decided in his heart, not reluctantly or under compulsion, for God loves a cheerful giver.
2 Timothy 1:7
For God gave us a spirit not of fear but of power and love and self-control.
Colossians 3:8
But now you must put them all away: anger, wrath, malice, slander, and obscene talk from your mouth.
Deuteronomy 32:5
They have dealt corruptly with him; they are no longer his children because they are blemished; they are a crooked and twisted generation.
Ephesians 1:11
In him we have obtained an inheritance, having been predestined according to the purpose of him who works all things according to the counsel of his will.
Ephesians 4:29
Let no corrupting talk come out of your mouths, but only such as is good for building up, as fits the occasion, that it may give grace to those who hear.
Ephesians 5:1
Therefore be imitators of God, as beloved children.
Exodus 15:22
Then Moses made Israel set out from the Red Sea, and they went into the wilderness of Shur. They went three days in the wilderness and found no water.
Exodus 15:24
And the people grumbled against Moses, saying, "What shall we drink?"
Exodus 16:7
And in the morning you shall see the glory of the Lord, because he has heard your grumbling against the Lord. For what are we, that you grumble against us?
Galatians 6:1
Brothers, if anyone is caught in any transgression, you who are spiritual should restore him in a spirit of gentleness. Keep watch on yourself, lest you too be tempted.
Galatians 6:7
Do not be deceived: God is not mocked, for whatever one sows, that will he also reap.
Genesis 3:12
The man said, "The woman whom you gave to be with me, she gave me fruit of the tree, and I ate."
Hebrews 13:5
Keep your life free from love of money, and be content with what you have, for he has said, "I will never leave you nor forsake you."
James 1:17
Every good gift and every perfect gift is from above, coming down from the Father of lights with whom there is no variation or shadow due to change.
James 4:1
What causes quarrels and what causes fights among you? Is it not this, that your passions are at war within you?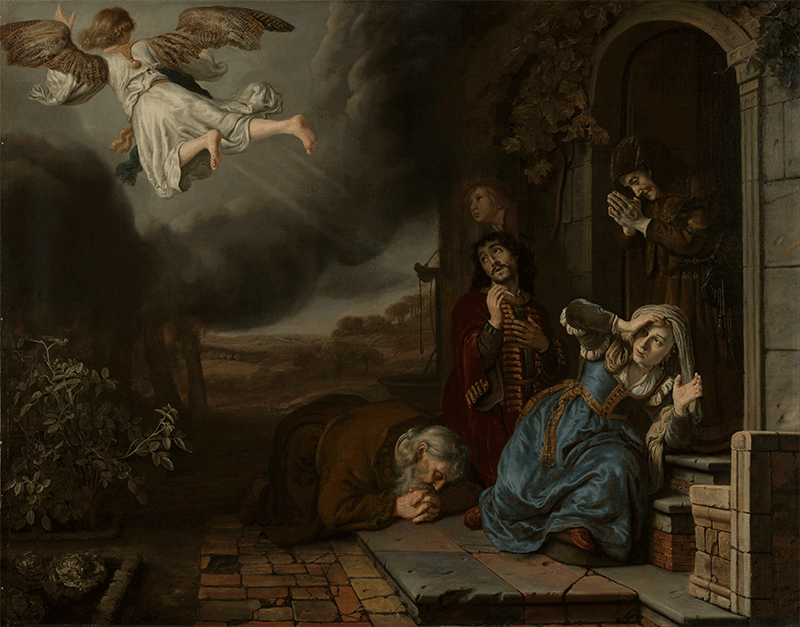 James 5:9
Do not grumble against one another, brothers, so that you may not be judged; behold, the Judge is standing at the door.
Job 1:22
In all this Job did not sin or charge God with wrong.
Job 2:10
But he said to her, "You speak as one of the foolish women would speak. Shall we receive good from God, and shall we not receive evil?" In all this Job did not sin with his lips.
John 1:1
In the beginning was the Word, and the Word was with God, and the Word was God.
John 6:41
So the Jews grumbled about him, because he said, "I am the bread that came down from heaven."
John 6:61
But Jesus, knowing in himself that his disciples were grumbling about this, said to them, "Do you take offense at this?"
John 8:31-32
So Jesus said to the Jews who had believed in him, "If you abide in my word, you are truly my disciples, and you will know the truth, and the truth will set you free."
Luke 1:37
For nothing will be impossible with God.
Luke 5:30
And the Pharisees and their scribes grumbled at his disciples, saying, "Why do you eat and drink with tax collectors and sinners?"
Luke 9:51
When the days drew near for him to be taken up, he set his face to go to Jerusalem.
Matthew 18:15
If your brother sins against you, go and tell him his fault, between you and him alone. If he listens to you, you have gained your brother.
Matthew 22:39
And a second is like it: You shall love your neighbor as yourself.
Matthew 5:16
In the same way, let your light shine before others, so that they may see your good works and give glory to your Father who is in heaven.
Matthew 6:33
But seek first the kingdom of God and his righteousness, and all these things will be added to you.
Numbers 14:27
How long shall this wicked congregation grumble against me? I have heard the grumblings of the people of Israel, which they grumble against me.
Philippians 2:3
Do nothing from rivalry or conceit, but in humility count others more significant than yourselves.
Philippians 4:11
Not that I am speaking of being in need, for I have learned in whatever situation I am to be content.
Philippians 4:13
I can do all things through him who strengthens me.
Philippians 4:7
And the peace of God, which surpasses all understanding, will guard your hearts and your minds in Christ Jesus.
Proverbs 13:10
By insolence comes nothing but strife, but with those who take advice is wisdom.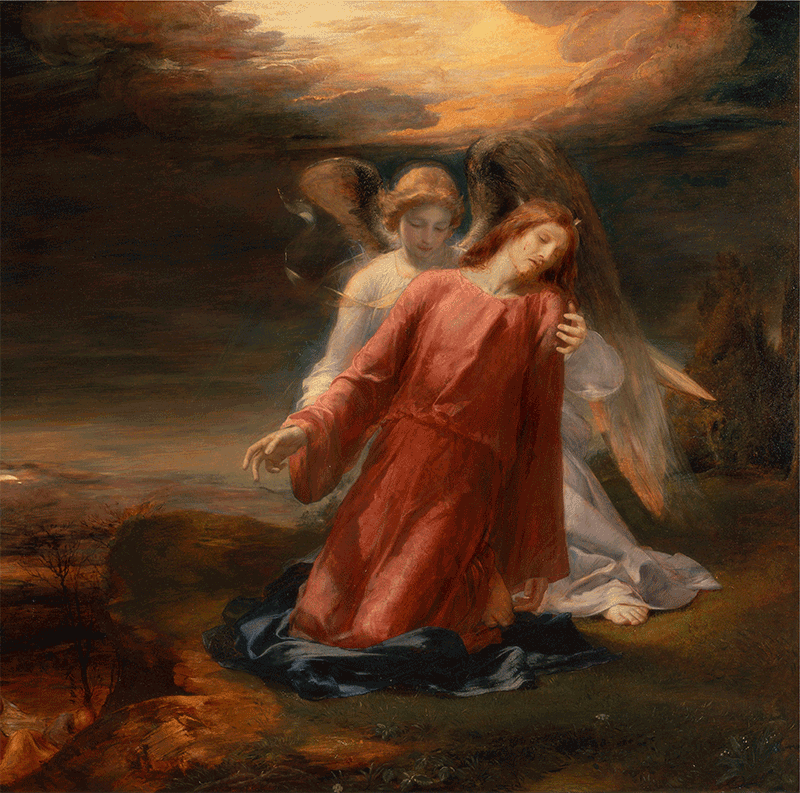 Proverbs 17:22
A joyful heart is good medicine, but a crushed spirit dries up the bones.
Proverbs 19:3
When a man's folly brings his way to ruin, his heart rages against the Lord.
Proverbs 29:22
A man of wrath stirs up strife, and one given to anger causes much transgression.
Proverbs 3:5
Trust in the Lord with all your heart, and do not lean on your own understanding.
Psalm 106:25
They murmured in their tents, and did not obey the voice of the Lord.
Romans 1:21
For although they knew God, they did not honor him as God or give thanks to him, but they became futile in their thinking, and their foolish hearts were darkened.
Romans 12:2
Do not be conformed to this world, but be transformed by the renewal of your mind, that by testing you may discern what is the will of God, what is good and acceptable and perfect.
Romans 15:13
May the God of hope fill you with all joy and peace in believing, so that by the power of the Holy Spirit you may abound in hope.
Romans 8:28
And we know that for those who love God all things work together for good, for those who are called according to his purpose.
Romans 8:31
What then shall we say to these things? If God is for us, who can be against us?
Author Bio
Natalie Regoli is a child of God, devoted wife, and mother of two boys. She has a Master's Degree in Law from The University of Texas. Natalie has been published in several national journals and has been practicing law for 18 years.