Here are 20 ways to seek His will and His presence in your life.
#1 Read the Bible to understand God's heart
Nehemiah 8:2-3 says…
"So Ezra the priest brought the Law before the assembly, both men and women and all who could understand what they heard, on the first day of the seventh month.  And he read from it facing the square before the Water Gate from early morning until midday, in the presence of the men and the women and those who could understand.  And the ears of all the people were attentive to the Book of the Law."
Ezra brought the word of God to the people after hundreds of years without it and made sure the people understood and remained attentive.  Seek our godly teachers who will faithfully pour the word of God into your life, then listen carefully when they do.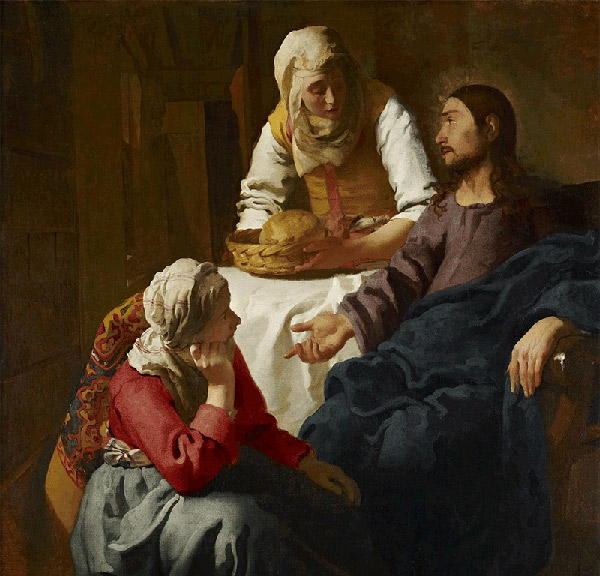 #2 Recognize that Jesus is our source of rest
Jesus says throughout Scripture that He is the only way to the Father, and one benefit of trusting in Him is a restful spirit.
In Matthew 11:28-30, Jesus said…
"Come to Me, all who labor and are heavy laden, and I will give you rest.  Take My yoke upon you, and learn from me, for I am gentle and lowly in heart, and you will find rest for your souls.  For My yoke is easy, and My burden is light."
Whatever we are burdened with, we don't have to carry it alone.  Jesus is willing to take the weight of our sin off of our shoulders.  Come to Him knowing that He can provide the rest you crave.
#3 Coming to God requires leaving other things behind
If we choose to come to the Lord, it necessarily requires us to submit to His will and leave behind any sin that keeps us from Him.
James 4:7-8 says…
"Submit yourselves therefore to God.  Resist the devil, and he will flee from you.  Draw near to God, and He will draw near to you.  Cleanse your hands, you sinners, and purify your hearts, you double-minded."
God invites us to draw near to His goodness, but we should remember that sin has no place in the presence of a holy God.  We should constantly and consistently purify our hearts by fleeing the temptations that Satan puts in our path.
#4 Remember that Jesus wants to grow closer to us
As we seek ways to get closer to God, we shouldn't forget that He seeks us out with equal fervor.
In Revelation 3:20, Jesus says…
"Behold, I stand at the door and knock.  If anyone hears My voice and opens the door, I will come in to him and eat with him, and he with Me."
In this passage, Jesus is speaking to the churches, and encouraging them to hold fast to their faith.  He reminds us that He is actively seeking us out and wants us to welcome Him in as a beloved Friend.  When we open our hearts to Him, He will protect and care for us as one of His own.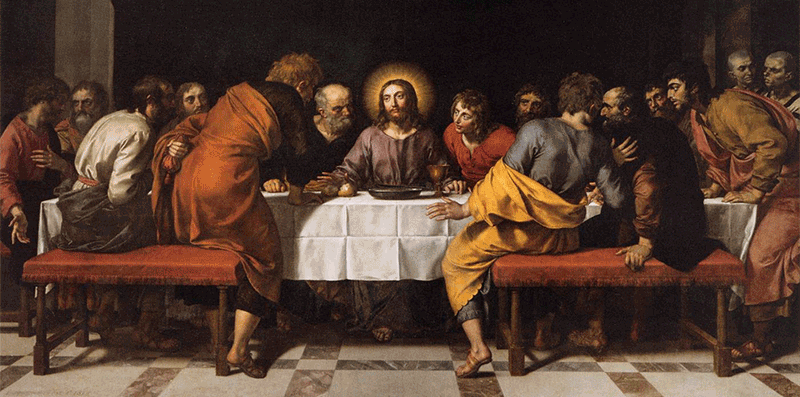 #5 Call out to God in the spirit of His truth
God rejoices when we seek Him out, and commands that we do so with true hearts.
Psalm 145:18 says…
"The LORD is near to all who call on Him, to all who call on Him in truth."
As we draw closer to God, we must ensure that our motivations are pure and that we call on Him based on the truth of Who He is.  Seeking God halfheartedly, or only seeking the blessings He gives apart from His presence in our lives, is not the way to a fulfilling relationship with our heavenly Father.
#6 Stay firmly rooted in the Bible
The best way to stay close with God is to remain in His Word on a regular basis.
The psalmist says in Psalm 1:2…
"But his delight is in the law of the LORD, and on His law he meditates day and night."
Don't let your Bible gather dust on the shelf or the nightstand.  Open it daily and learn from what God is speaking to you, then think about it throughout the day.  God always has something new to teach us from the Scriptures, if only we are willing to listen by pouring it into our hearts through every season of life.
#7 Acknowledge that repentance is key
From the earliest sermons by the apostles, repentance was always the first step in growing close to the Father.
Acts 3:19 records a sermon from Peter, in which he says…
"Repent therefore, and turn back, that your sins may be blotted out, that times of refreshing may come from the presence of the Lord."
Not only is this a requirement of a right relationship with God, but it carries a tremendous blessing:  a time of refreshing.  Among the stresses and sorrows of life, seeking the presence of God is to seek a peace that passes understanding.
#8 Experience the fullness of reconciliation
Reconciliation is to be brought back into a restored relationship with God.
Romans 5:10 says…
"For if while we were enemies we were reconciled to God by the death of His Son, much more, now that we are reconciled, shall we be saved by His life."
Now that Jesus has paid the price for our sins through His death, burial, and resurrection, we can be saved and brought into everlasting life.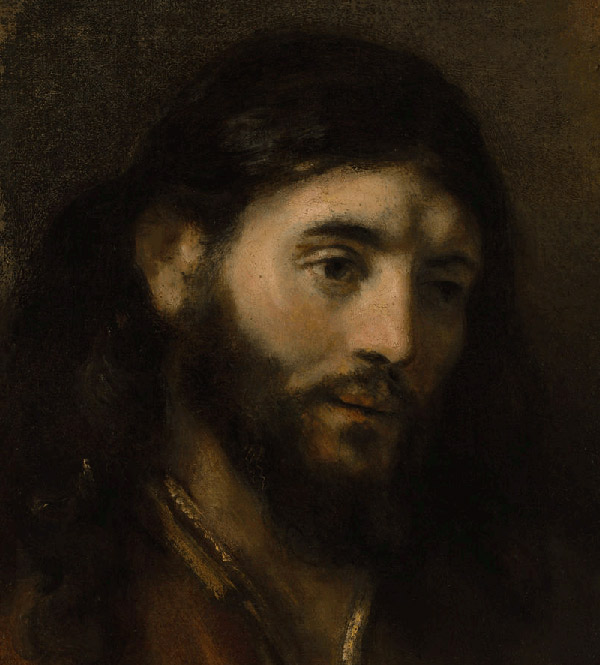 #9 Simply believe in Him
Do you truly believe in God?  That is essential to saving faith and obtaining a closeness with Him.
Hebrews 11:6 tells us…
"And without faith it is impossible to please Him, for whoever would draw near to God must believe that He exists and that He rewards those who seek Him."
We shouldn't seek God solely for the rewards He promises, but we should acknowledge that He is real and that He wants a relationship with us as a first step toward restoration.
#10 Seek God first in all things
Matthew 6:33 gives this teaching from Jesus:
"But seek first the kingdom of God and His righteousness, and all these things will be added to you."
Seeking God provides the ultimate satisfaction in our lives.  Jesus taught that we can be free from worries and anxieties over the cares of life by putting God first in our lives.  He will lovingly provide everything we need.
#11 Praise the majesty of the King of Kings
As you read through the Scriptures more and more, the Lord can become our greatest desire.
Psalm 27:4 says…
"One thing have I asked of the LORD, that will I seek after:  that I may dwell in the house of the LORD all the days of my life, to gaze upon the beauty of the LORD and to inquire in His temple."
We can come to the place where our only satisfaction comes from the presence of God.  It takes regular practice and wholehearted devotion, but we can join the psalmist in seeking after God above all else.
#12 Earnestly seek after God as the source of life
Water is the source of all life, and God is the water that soothes and fills our thirsty hearts.
Psalm 63:1 tells us…
"O God, You are my God; earnestly I seek You; my soul thirsts for You; my flesh faints for You, as in a dry and weary land where there is no water.
This psalm paints a beautiful picture of a passionate longing for God, desiring His love like the human body craves a drink of water.  He is the only satisfaction for our wanting souls.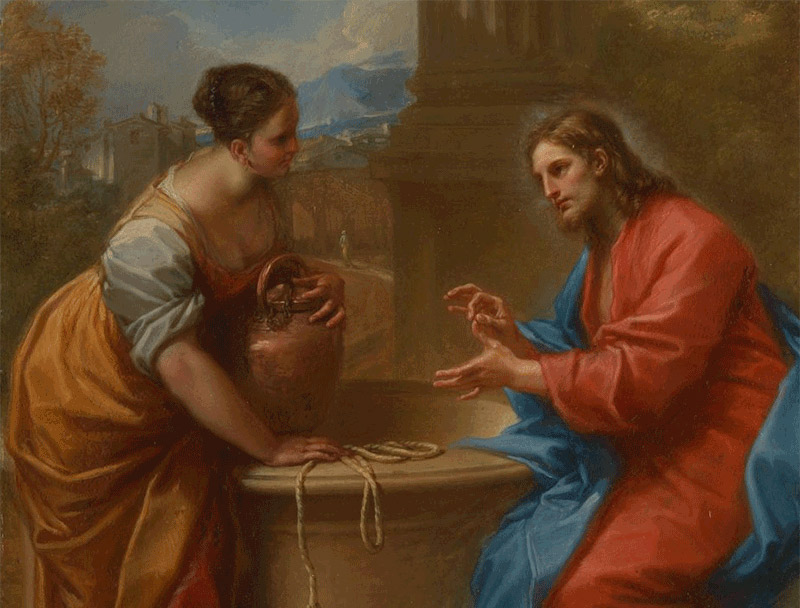 #13 Seek His presence continually
Psalm 105:4 says…
"Seek the LORD and His strength; seek His presence continually!"
It doesn't get much clearer than this:  seek after God continually.  This is the only way to grow closer to Him throughout your life.  It is a choice that we must make every day, in every circumstance.
#14 Build godly character qualities in your life
As we get closer to God, our character will become more like His.
The prophet Zephaniah says in Zephaniah 2:3…
"Seek the LORD, all you humble of the land, who do His just commands; seek righteousness; seek humility; perhaps you may be hidden on the day of the anger of the LORD."
Following the commandments of God as given in Scripture and developing traits such as righteousness and humility will make us more like Christ, which brings us into a closer communion with the Father.
#15 Be persistent in running after God
Jesus says in Luke 11:9-10…
"And I tell you, ask, and it will be given to you; seek, and you will find; knock, and it will be opened to you.  For everyone who asks receives, and the one who seeks finds, and to the one who knocks it will be opened."
The original Greek of this text presents these commands as persistent action:  "Keep on asking, keep on seeking, keep on knocking."  We must never grow weary in pulling closer to God and asking for more of His presence, knowing that He will be faithful to give Himself to us every time.
#16 Seek Him with your whole heart and your whole life
We are called to seek after God always, in all things.
Psalm 119:2-3 says…
"Blessed are those who keep His testimonies, who seek Him with their whole heart, who also do no wrong, but walk in His ways!"
Maintain the integrity of the Gospel as you share with others, seek after God with your entire life, not giving in to sinful temptations but following after the way God puts before you.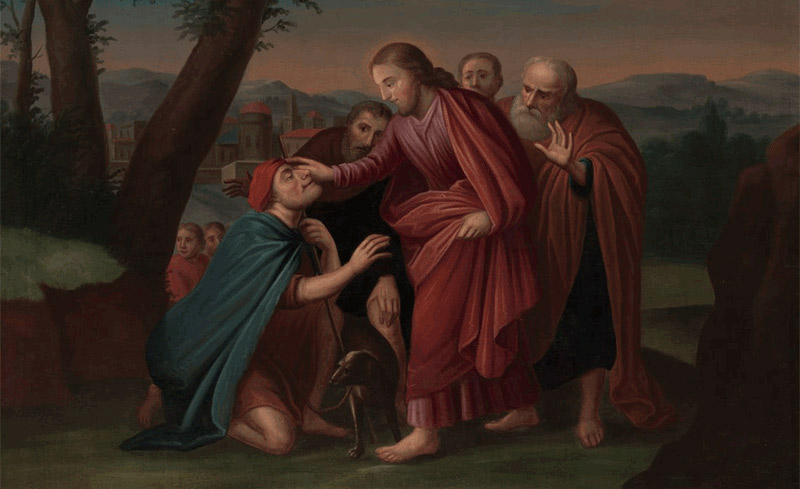 #17 Growing closer to God involves every part of you
Moses tells the Hebrews in Deuteronomy 4:29…
"But from there you will seek the LORD your God and you will find Him, if you search after Him with all your heart and with all your soul."
Worshipping the Lord and getting closer to Him requires your whole heart, your whole mind, and every step we take.  Pursue God with every fiber of your being, and we are promised that we will find Him.
#18 The presence of the Lord is a valuable treasure
Jesus often describes the kingdom of heaven in parables.
He says in Matthew 13:44-46…
"The kingdom of heaven is like treasure hidden in a field, which a man found and covered up.  Then in his joy he goes and sells all that he has and buys that field.  Again, the kingdom of heaven is like a merchant in search of fine pearls, who, on finding one pearl of great value, went and sold all that he had and bought it."
Closeness to God is a priceless treasure and glorious privilege.  We should be willing to give everything else up for the sake of our devotion to Christ.  God's presence is of incomparable value, and nothing else will ever come close to it.
#19 Belief and salvation is simple
When a willing heart seeks after God, the path is very specific but not complicated.
Acts 16:30-31 describes such an encounter…
"Then he brought them out and said, 'Sirs, what must I do to be saved?'  And they said, 'Believe in the Lord Jesus, and you will be saved, you and your household.'"
Believe in Jesus Christ as the way to salvation, make Him the lord and savior of your life, and you will be saved.  This is the first step to a redeemed life and the first step to getting close to God.
#20 Remember that there is never a wrong time to turn back to God
If you feel like you've been away from God for too long, or if you fear that you've sinned too much for God to bring you back to Himself, know that the arms of God are always open to receive you.
Isaiah 55:6-7 says…
"Seek the LORD while He may be found; call upon Him while He is near; let the wicked forsake his way, and the unrighteous man his thoughts; let him return to the Lord, that He may have compassion on him, and to our God, for He will abundantly pardon."
If you want to return to the peace and satisfaction of knowing God's compassion, the door is always open to you.  We can turn back to Him at any time with the confidence that He will pardon and forgive our sin.
One of the Best Christian Motivational Videos of All-Time
Author Bio
Natalie Regoli is a child of God, devoted wife, and mother of two boys. She has a Master's Degree in Law from The University of Texas. Natalie has been published in several national journals and has been practicing law for 18 years.