The notion of reaping what we sow applies itself in our habits, in our giving, and in our sharing of the Gospel. Here is what scripture tells us.

#1 Sin produces a devastating harvest
James 1:14-15 says…
"But each person is tempted when he is lured and enticed by his own desire.  Then desire when it has conceived gives birth to sin, and sin when it is fully grown brings forth death."
If we let sinful desires have even a small foothold in our hearts, it will ultimately lead to sinful actions, which takes us far away from what God intended and will destroy us in the end.
#2 Waging war against evil creates safety from danger
Paul teaches in 2 Corinthians 10:3-5…
"For though we walk in the flesh, we are not waging war according to the flesh.  For the weapons of our warfare are not of the flesh but have divine power to destroy strongholds.  We destroy arguments and every lofty opinion raised against the knowledge of God, and take every thought captive to obey Christ."
By bringing every thought captive, and sowing Christ-centered control in our hearts, we ensure that we will lead a life obedient to God in all things.  Reading His Word daily and remaining faithful in prayer are excellent ways to destroy the sinful strongholds of our hearts.
#3 Giving our anxieties to God leads to a harvest of peace
Our worship is an investment in our relationship with God, and this investment will always lead to His blessings.
Philippians 4:6-7 says…
"Do not be anxious about anything, but in everything by prayer and supplication with thanksgiving let your requests be made known to God.  And the peace of God, which surpasses all understanding, will guard your hearts and your minds in Christ Jesus."
If we are careful to remain in the saving presence of the Almighty, and give our troubles to Him rather than hold onto our anxieties, we are promised to receive the lasting peace of the Father.  This is true of every area of our lives:  God's peace is with those who stay close to Him.
#4 God has sown His will among His children
God is also seeking to reap a bountiful harvest of faithful disciples.  He does this by divinely ordaining a purpose and path for each of us.
2 Peter 1:10-11 teaches us…
"Therefore, brothers, be all the more diligent to confirm your calling and election, for if you practice these qualities you will never fall.  For in this way there will be richly provided for you an entrance into the eternal kingdom of our Lord and Savior Jesus Christ."
If we respond to God's call, we can join in reaping the rewards of the kingdom and be granted entrance into His heavenly kingdom.

#5 Claim His promised blessings through generosity
God's tangible blessings in our lives are a beautiful byproduct of a wholehearted devotion to Him in seeking His love.
Paul teaches us in 2 Corinthians 9:6…
"The point is this:  whoever sows sparingly will also reap sparingly, and whoever sows bountifully will also reap bountifully."
During a lesson on cheerfully giving to others, Paul reveals that a generous heart in our giving will lead to blessings poured back into our lives.
#6 Sow righteousness rather than wickedness
The book of Proverbs is a wealth of wisdom on the truths of reaping what we sow.
Proverbs 11:18 says…
"The wicked earns deceptive wages, but one who sows righteousness gets a sure reward."
When we deal wickedly with others, we may not like what we receive in return.  Living a righteous life is a sure way to treasure that lasts.
#7 A fruitful life, one way or the other
Proverbs 14:14 says…
"The backslider in heart will be filled with the fruit of his ways, and a good man will be filled with the fruit of his ways."
If we revert to sinful ways instead of remaining faithful to God, we can be sure that we'll receive God's punishment.  However, keeping ourselves within His will brings a harvest of good things.
#8 Selfishness is never satisfied
Proverbs 11:24 says…
"One gives freely, yet grows all the richer; another withholds what he should give, and only suffers want."
If Ebenezer Scrooge teaches us anything, it's that being a miser who never cares for others leads to a hollow and empty life.  We should be generous with what we have, giving to others with a full heart, knowing that we gain the riches of God in the process.
#9 Refusing care for others may come back to haunt you
Proverbs 21:13 says…
"Whoever closes his ear to the cry of the poor will himself call out and not be answered."
If we refuse to serve others, we run the risk of those same people refusing to help us when we find ourselves in a similar situation.  However, the lesson here is not giving with an expectation of a returned favor, but simply giving to others in all circumstances.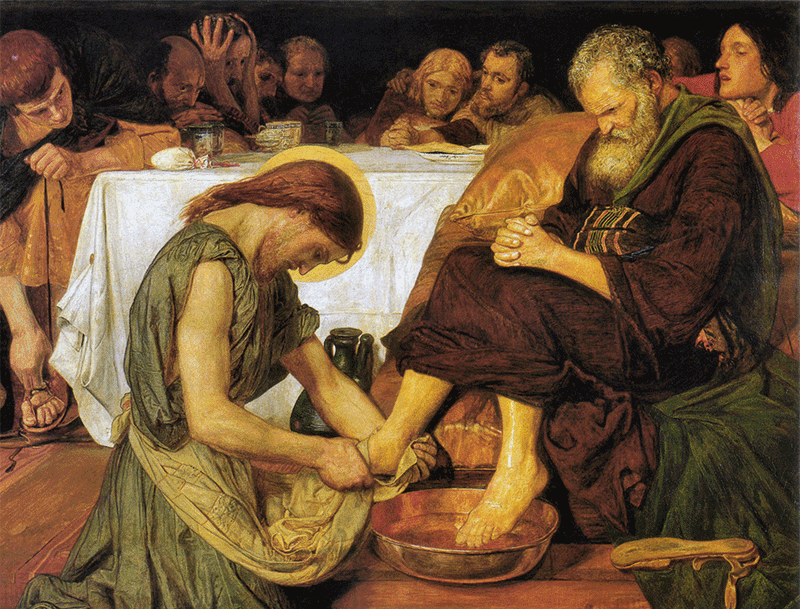 #10 God blesses those who give
Jesus says in Luke 6:38…
"Give, and it will be given to you.  Good measure, pressed down, shaken together, running over, will be put into your lap.  For with the measure you use it will be measured back to you."
God has a rich abundance of blessings available to those who call on Him and live out His will in our lives.
#11 Doing good to others is a marathon, not a sprint
Paul teaches us in Galatians 6:7-9…
"Do not be deceived:  God is not mocked, for whatever one sows, that will he also reap.  For the one who sows to his own flesh will from the flesh reap corruption, but the one who sows to the Spirit will from the Spirit reap eternal life.  And let us not grow weary of doing good, for in due season we will reap, if we do not give up."
One good act of generosity is not enough; we should consistently practice giving and sowing good in other's lives all the time.  It may be tiring at times to remain faithful, but that is the way to reap the great rewards of God.
#12 Shine the light of God's peace into the world
James 3:17-18 says…
"But the wisdom from above is first pure, then peaceable, gentle, open to reason, full of mercy and good fruits, impartial and sincere.  And a harvest of righteousness is sown in peace by those who make peace."
A rich, Christ-following life that reflects the character of God leads to a harvest of righteousness and eternal life.  If you seek peace in your life, give that same peace to others.
#13 Prepare your own hearts for good things from God
We can focus on giving to others, but we must also pay equal attention to preparing our own hearts.
Hosea 10:12 says…
"Sow for yourselves righteousness; reap steadfast love; break up your fallow ground, for it is the time to seek the LORD, that he may come and rain righteousness upon you."
Soil that was choked by weeds, rocks, and other clutter was not suitable for planting.  The harvester needed to prepare the ground for planting.  In the same way, we must prepare our own hearts to receive the word of the Lord.
#14 We must answer for our deeds before God
If we believe that our deeds have no consequence, we are sadly mistaken.
2 Corinthians 5:9-10 says this from Paul…
"So whether we are at home or away, we make it our aim to please him. For we must all appear before the judgment seat of Christ, so that each one may receive what is due for what he has done in the body, whether good or evil."
No matter what we sow in life, we are promised that we will reap either blessing or judgment when we stand before God's throne in heaven.  Be careful that your deeds will lead to approval from the Lord.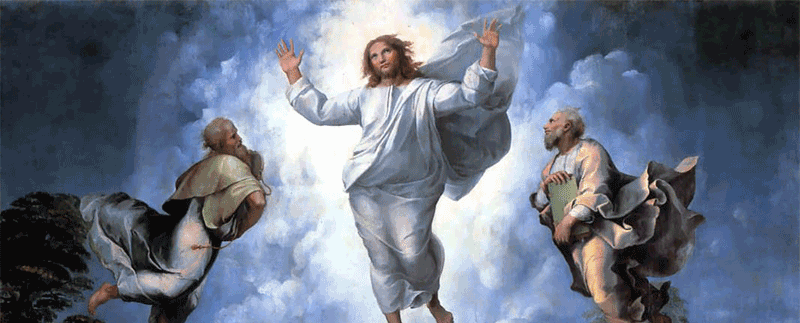 #15 God judges our hearts as well as our actions
Our lives will produce fruit in keeping with the state of our hearts.
Jeremiah 17:10 says…
"I the LORD search the heart and test the mind, to give every man according to his ways, according to the fruit of his deeds."
Mankind may only look at our actions, but even good things done from an evil motivation will not pass muster before God.  Our hearts must sow good things as well.
#16 Sow goodness throughout your life
Moses charges the Israelites in Deuteronomy 30:19…
"I call heaven and earth to witness against you today, that I have set before you life and death, blessing and curse.  Therefore choose life, that you and your offspring may live."
Whether good or bad, we will receive a reward for how we choose to live our life and give our allegiance to.  As Christians, we are called to choose the path of life in order to live forever with God.
#17 What we reap takes different forms
Sowing poor seed or not caring for our crops leads to a bad harvest.  But our deeds and hearts yield a different kind of harvest.
James 4:1 says…
"What causes quarrels and what causes fights among you?  Is it not this, that your passions are at war within you?"
If we do not keep our passions in check and sow discord and conflict with each other, this will invariably lead to quarreling and fighting, which serves no one.
#18 The Parable of the Sower:  The Seed on the Path
One of Jesus' most famous parables involves the sowing of seed, and a description of what comes from the effort of planting the Word of God in the hearts of those who receive it.
Matthew 13:3-4 begins this parable, and verses 18-19 begin Jesus' explanation of the parable to His disciples…
"And He told them many things in parables, saying: 'A sower went out to sow.  And as he sowed, some seeds fell along the path, and the birds came and devoured them.'"
"'Hear then the parable of the sower:  When anyone hears the word of the kingdom and does not understand it, the evil one comes and snatches away what has been sown in his heart.  This is what was sown along the path.'"
When we preach the Gospel to those around us, some may not want to receive it at all and give God no opportunity to work on their hearts.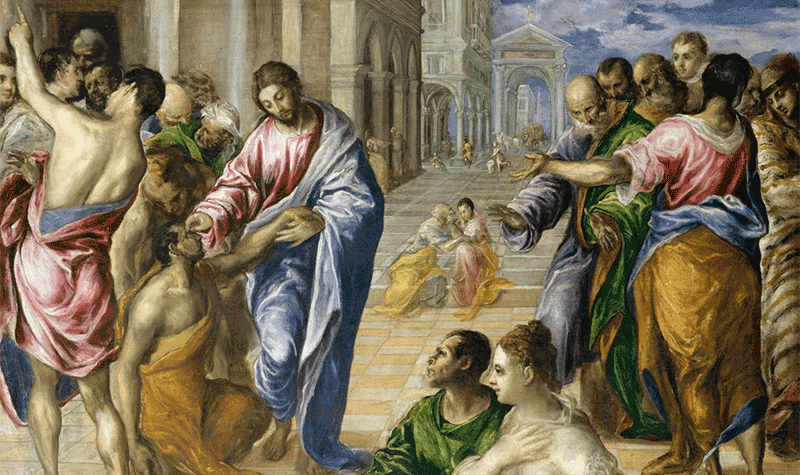 #19 The Parable of the Sower:  The Seed on Rocky Soil
Matthew 13:5-6 shows Jesus describing another kind of soil, along with the explanation in verses 20-21…
"'Other seeds fell on rocky ground, where they did not have much soil, and immediately they sprang up, since they had no depth of soil, but when the sun rose they were scorched.  And since they had no root, they withered away.'"
"'As for what was sown on rocky ground, this is the one who hears the word and immediately receives it with joy, yet he has no root in himself, but endures for a while, and when tribulation or persecution arises on account of the word, immediately he falls away.'"
This type of soil reminds us that we may be fiercely devoted to God at first, but when the fire dies we must remain faithful.  Otherwise, troubles or temptations can lead us away from Him.
#20 The Parable of the Sower:  The Seed Among the Thorns
Matthew 13:7 and 13:22 talk about the next type of soil (and heart) that we can see in the world…
"'Other seeds fell among thorns, and the thorns grew up and choked them.'"
"'As for what was sown among thorns, this is the one who hears the word, but the cares of the world and the deceitfulness of riches choke the word, and it proves unfruitful.'"
Once again, we may begin a faithful walk with God, but when we let other cares and worries take His place in our lives, our dedication to His ways can suffer.  We should be careful to seek God first in every area of our lives.
#21 The Parable of the Sower:  The Seed and the Good Soil
Jesus concludes this parable in Matthew 13:8, and evaluates the receptive heart in verse 23…
"'Other seeds fell on good soil and produced grain, some a hundredfold, some sixty, some thirty.'"
"'As for what was sown on good soil, this is the one who hears the word and understands it.  He indeed bears fruit and yields, in one case a hundredfold, in another sixty, and in another thirty.'"
When our hearts are receptive to the Gospel, and we tend and water the seed in our lives by remaining in the Word and seeking His will through prayer and wise counsel, His Word will reap a bountiful harvest through a fruitful life filled with His blessings.
The Greatest "You Reap What You Sow" Sermon of All-Time
Pastor Greg Laurie breaks down Galatians 6:7-8 in a way like no one has.
Author Bio
Natalie Regoli is a child of God, devoted wife, and mother of two boys. She has a Master's Degree in Law from The University of Texas. Natalie has been published in several national journals and has been practicing law for 18 years.