No one alive today has seen God face to face. He is not of this world, but through a life of devoted faith, we can connect with the heart of God and seek His will for us.
Here are 11 verses that can help you walk by faith in God, not only by what you can see.
#1 Remember the truth about your faith
2 Corinthians 5:7 says…
"For we walk by faith, not by sight."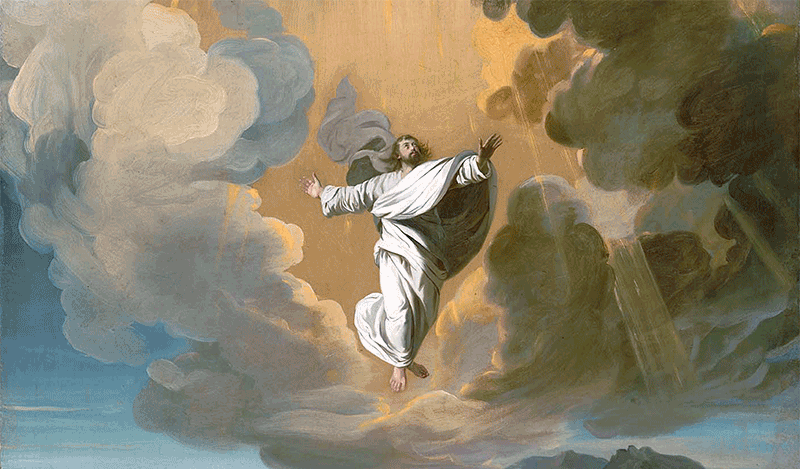 This simple truth can guide you to a fulfilled life with God by remembering that, while we cannot see Him, through faith we can know and love Him.
#2 Keep focused on God as the object of your faith
Proverbs 3:5-6 teaches us…
"Trust in the LORD with all your heart, and do not lean on your own understanding. In all your ways acknowledge Him, and He will make straight your paths."
You can place your faith in many things, but they will all leave you ultimately unfulfilled and wanting more. Only God can satisfy the deepest needs of your heart – needs you may not even recognize. By trusting that God has the best plan for your life, you can be led down the path that leads to His everlasting love.
#3 Cling to the things of God for a lasting hope
2 Corinthians 4:16-18 says…
"So we do not lose heart. Though our outer self is wasting away, our inner self is being renewed day by day. For this light momentary affliction is preparing for us an eternal weight of glory beyond all comparison, as we look not to the things that are seen but to the things that are unseen. For the things that are seen are transient, but the things that are unseen are eternal."
Our bodies will die someday, but our souls will live forever with Christ if we believe in Him. Everything in this life prepares us for that day – good and bad. Even our darkest struggles and temptations are preparing our hearts to stand before the throne of God. We should strive to remember that our goal is a peace that lasts for all eternity.
#4 God is with you in all things
Psalm 23:4 promises…
"Even though I walk through the valley of the shadow of death, I will fear no evil, for You are with me; Your rod and Your staff, they comfort me."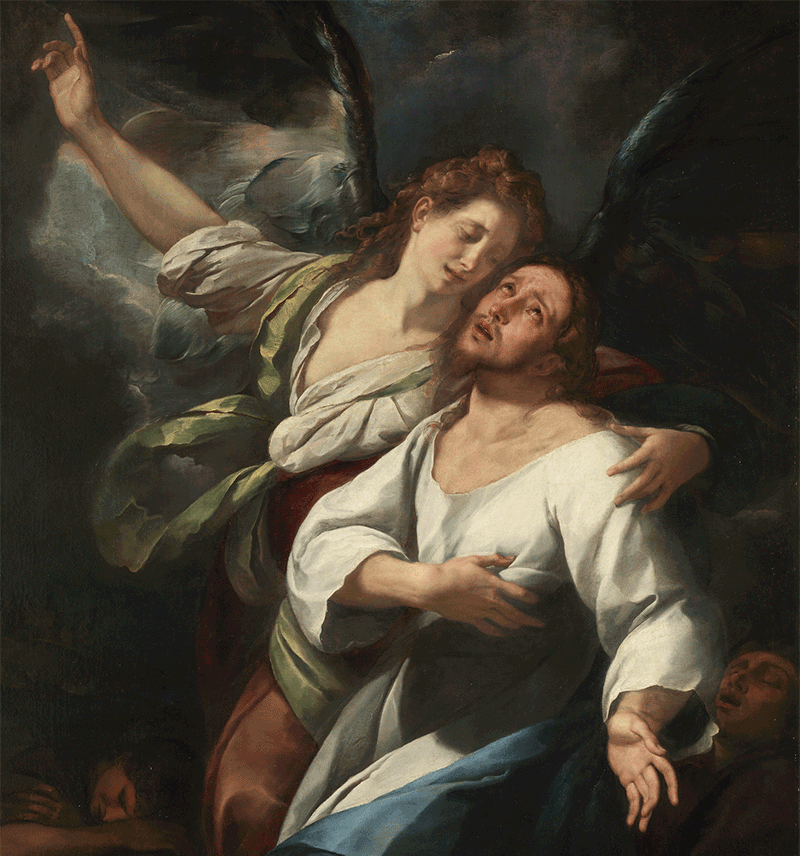 Our circumstances may taunt us and threaten our lives and happiness, but we can take solace in remembering that God walks beside us through it all. He protects and guides us through the obstacles we face, and keeps us from being destroyed by the evil in the world.
#5 All true faith is powerful
Matthew 17:20 says…
"He said to them, 'Because of your little faith. For truly, I say to you, if you have faith like a grain of mustard seed, you will say to this mountain, "Move from here to there," and it will move, and nothing will be impossible for you.'"
Even when our faith seems small, we can take heart in the fact that it is not the size of our faith that matters, but the power of the One in Whom we place that faith. By placing all of our trust in Jesus, He promises that we will do even greater miracles than He did – this is a promise from God that we can claim each day!
#6 True faith is lived out actively in our lives
James 2:26 says…
"For as the body apart from the spirit is dead, so also faith apart from works is dead."
Some would say that we must earn our salvation, and others would say that simple faith is enough and that God's grace will cover any sin. While it is true that every sin can be washed away, true faith must be lived out actively in our lives.
True faith necessarily creates a change in our lifestyle and habits. When we place our faith in God, we abandon our sinful desires and habits and take on those that glorify Him. Our life of faith must be constantly lived out in order to receive the full benefits and blessings of His presence.
#7 Faithful prayer will be answered
Jesus tells us in Matthew 21:22…
"And whatever you ask in prayer, you will receive, if you have faith."

This does not mean that we can ask God for whatever we want as if we can command Him to do something. What it does mean is that, when we are in line with His perfect will, and when we ask for things that glorify Him and advance His kingdom on earth, God will happily grant us what we desire. Our desires are then focused on God, instead of ourselves.
#8 Rest in God's power as you faithfully trust Him
1 Corinthians 2:5 says…
"So that your faith might not rest in the wisdom of men but in the power of God."
It can be difficult to ignore the wisdom of the world, but God promises to reveal His mysteries through His ways and not what the world has for us. Trust in what the Bible says, and keep your thoughts and prayers focused on Him always.
#9 Keep being faithful and do not doubt
James 1:5-8 says…
"If any of you lacks wisdom, let him ask God, who gives generously to all without reproach, and it will be given him. But let him ask in faith, with no doubting, for the one who doubts is like a wave of the sea that is driven and tossed by the wind. For that person must not suppose that he will receive anything from the Lord; he is a double-minded man, unstable in all his ways."
Again, our faith is not a free pass to ask for whatever we want, but when we ask God to do something we must hold to a full assurance that He will do it. Believe that He will hear your prayers, and also believe that He will answer them in His own way, and you will never be disappointed.
#10 Keep your heart and mind open to how God is working
2 Kings 6:15-17 says…
"When the servant of the man of God rose early in the morning and went out, behold, an army with horses and chariots was all around the city. And the servant said, 'Alas, my master! What shall we do?' He said, 'Do not be afraid, for those who are with us are more than those who are with them.' Then Elisha prayed and said, 'O LORD, please open his eyes that he may see.' So the LORD opened the eyes of the young man, and he saw, and behold, the mountain was full of horses and chariots of fire all around Elisha."
We may never get a miraculous glimpse of heavenly armies, but we are assured throughout Scripture that God will always surround us with His protection.
#11 Ask God to grow and build your faith
Luke 17:5 says…
"The apostles said to the Lord, 'Increase our faith!'"
This is the best way to walk by faith: to ask the Lord to grow our faith into perfect reliance upon Him.
Our faith can light the pathway for our life if we look to God first in all things, and seek His power to increase our faith each day.
An Amazing Video on How to Choose Faith Over Fear
Author Bio
Natalie Regoli is a child of God, devoted wife, and mother of two boys. She has a Master's Degree in Law from The University of Texas. Natalie has been published in several national journals and has been practicing law for 18 years.