Here are the 50 most encouraging Bible scriptures on confidence.
Proverbs 3:26
For the Lord will be your confidence and will keep your foot from being caught.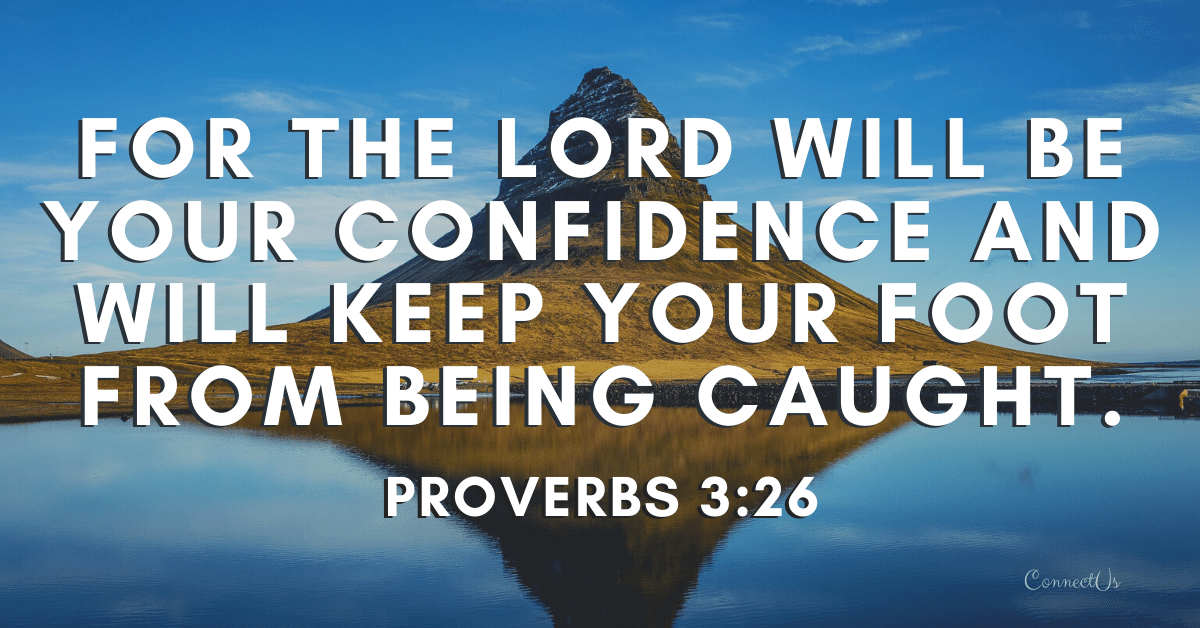 Isaiah 41:10
"Fear not, for I am with you; be not dismayed, for I am your God; I will strengthen you, I will help you, I will uphold you with my righteous right hand."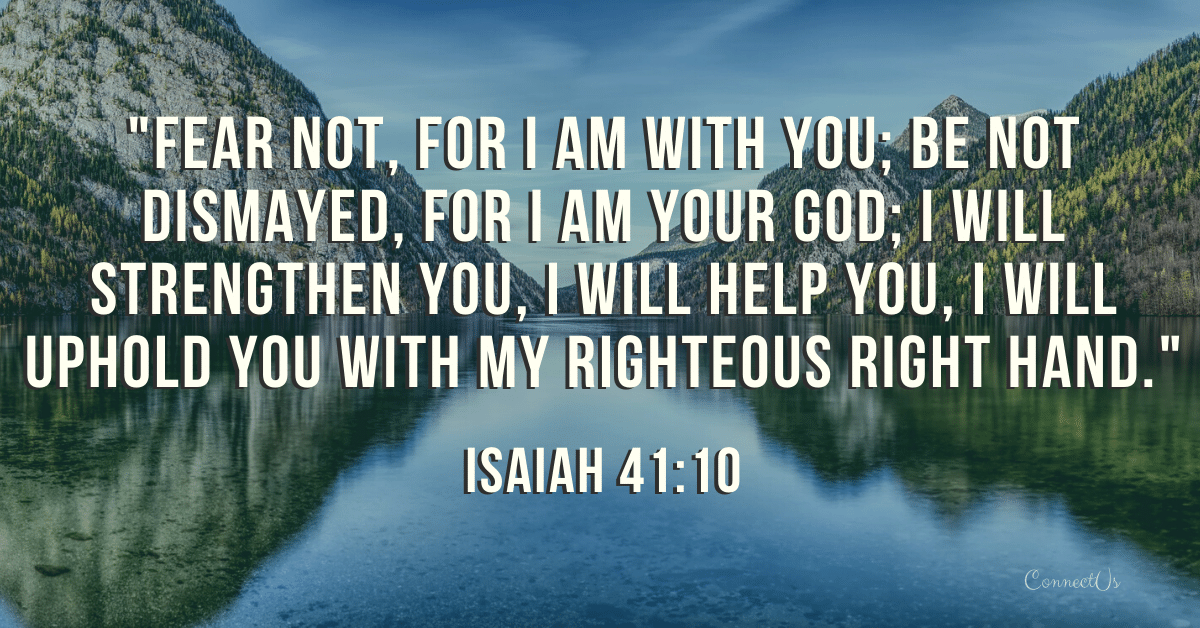 2 Corinthians 3:5
Not that we are sufficient in ourselves to claim anything as coming from us, but our sufficiency is from God.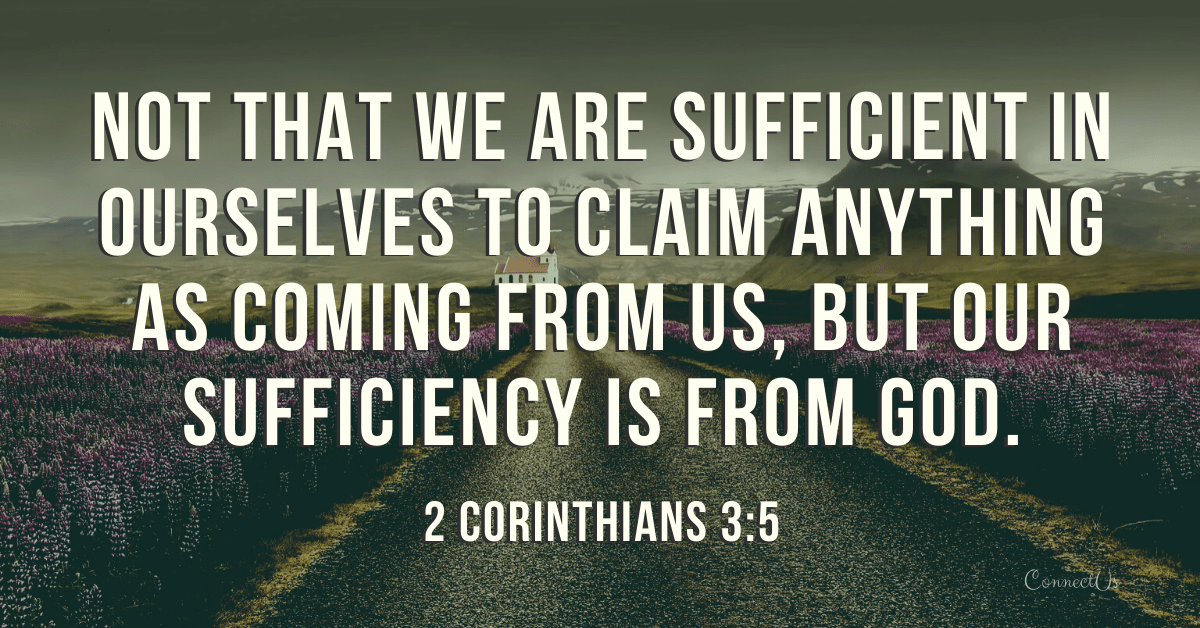 Hebrews 13:6
So we can confidently say, "The Lord is my helper; I will not fear; what can man do to me?"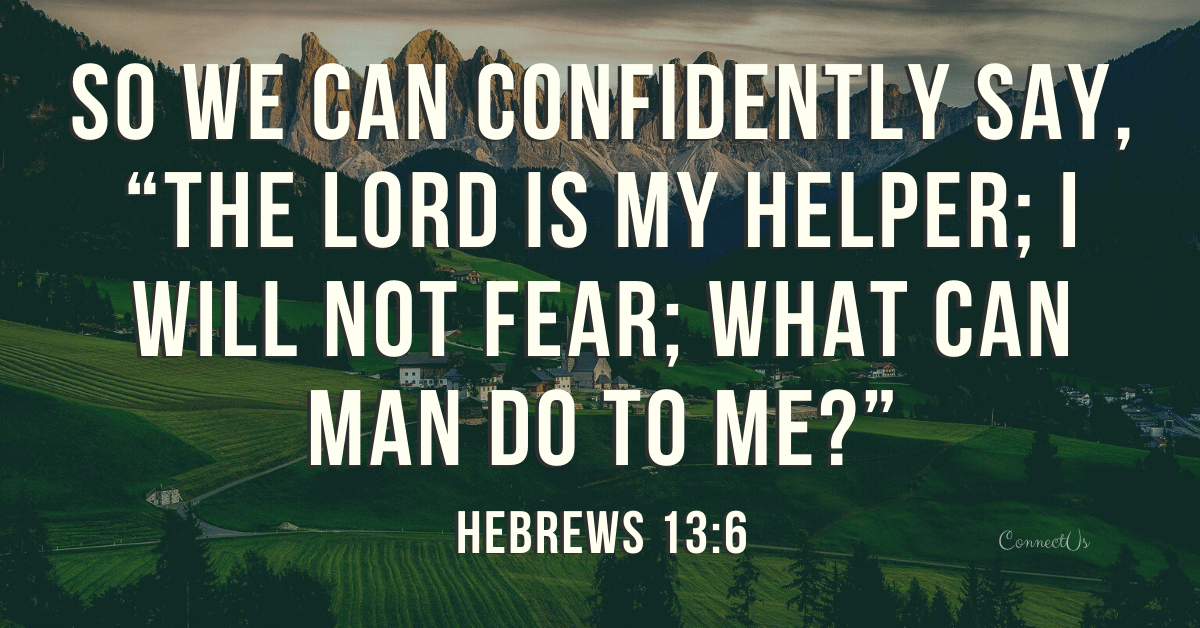 Philippians 4:13
I can do all things through him who strengthens me.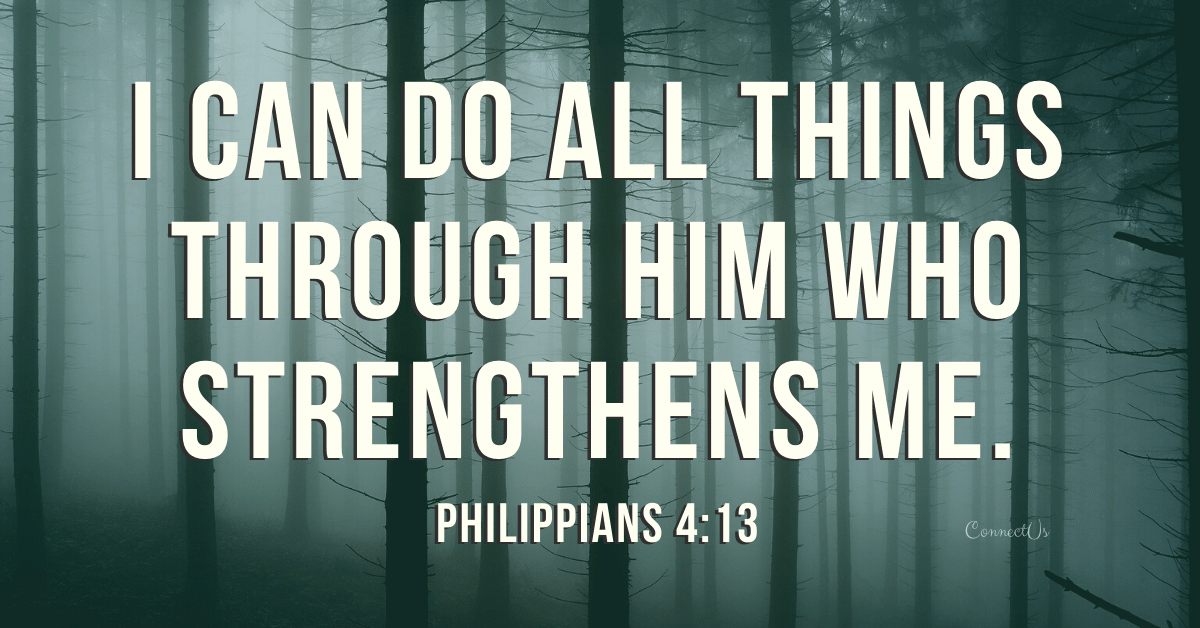 1 Corinthians 3:21
So let no one boast in men. For all things are yours.
1 John 3:22
And whatever we ask we receive from him, because we keep his commandments and do what pleases him.
1 John 4:18
There is no fear in love, but perfect love casts out fear. For fear has to do with punishment, and whoever fears has not been perfected in love.
1 Timothy 6:17
As for the rich in this present age, charge them not to be haughty, nor to set their hopes on the uncertainty of riches, but on God, who richly provides us with everything to enjoy.
2 Corinthians 1:9
Indeed, we felt that we had received the sentence of death. But that was to make us rely not on ourselves but on God who raises the dead.
2 Kings 19:23
By your messengers you have mocked the Lord, and you have said, 'With my many chariots I have gone up the heights of the mountains, to the far recesses of Lebanon; I felled its tallest cedars, its choicest cypresses; I entered its farthest lodging place, its most fruitful forest.
2 Peter 1:10
Therefore, brothers, be all the more diligent to make your calling and election sure, for if you practice these qualities you will never fall.
Galatians 5:10
I have confidence in the Lord that you will take no other view than mine, and the one who is troubling you will bear the penalty, whoever he is.
Galatians 6:7
Do not be deceived: God is not mocked, for whatever one sows, that will he also reap.
Hebrews 10:35
Therefore do not throw away your confidence, which has a great reward.
Hebrews 4:12
For the word of God is living and active, sharper than any two-edged sword, piercing to the division of soul and of spirit, of joints and of marrow, and discerning the thoughts and intentions of the heart.
Isaiah 22:11
You made a reservoir between the two walls for the water of the old pool. But you did not look to him who did it, or see him who planned it long ago.
Isaiah 30:10
Who say to the seers, "Do not see," and to the prophets, "Do not prophesy to us what is right; speak to us smooth things, prophesy illusions."
Isaiah 30:15
For thus said the Lord God, the Holy One of Israel, "In returning and rest you shall be saved; in quietness and in trust shall be your strength." But you were unwilling.
Isaiah 30:16
And you said, "No! We will flee upon horses"; therefore you shall flee away; and, "We will ride upon swift steeds"; therefore your pursuers shall be swift.
Isaiah 30:2
Who set out to go down to Egypt, without asking for my direction, to take refuge in the protection of Pharaoh and to seek shelter in the shadow of Egypt!
Isaiah 30:5
Everyone comes to shame through a people that cannot profit them, that brings neither help nor profit, but shame and disgrace.
Isaiah 36:6
Behold, you are trusting in Egypt, that broken reed of a staff, which will pierce the hand of any man who leans on it. Such is Pharaoh king of Egypt to all who trust in him.
Isaiah 5:21
Woe to those who are wise in their own eyes, and shrewd in their own sight!
Isaiah 9:10
The bricks have fallen, but we will build with dressed stones; the sycamores have been cut down, but we will put cedars in their place.
James 5:16
Therefore, confess your sins to one another and pray for one another, that you may be healed. The prayer of a righteous person has great power as it is working.
Jeremiah 12:5
If you have raced with men on foot, and they have wearied you, how will you compete with horses? And if in a safe land you are so trusting, what will you do in the thicket of the Jordan?
Jeremiah 2:37
From it too you will come away with your hands on your head, for the Lord has rejected those in whom you trust, and you will not prosper by them.
Jeremiah 49:4
Why do you boast of your valleys, O faithless daughter, who trusted in her treasures, saying, 'Who will come against me?'
Job 11:20
But the eyes of the wicked will fail; all way of escape will be lost to them, and their hope is to breathe their last."
Job 15:31
Let him not trust in emptiness, deceiving himself, for emptiness will be his payment.
Luke 11:3
"Give us each day our daily bread."
Matthew 16:18
"And I tell you, you are Peter, and on this rock I will build my church, and the gates of hell shall not prevail against it."
Matthew 6:9
Pray then like this: "Our Father in heaven, hallowed be your name."
Philippians 1:6
And I am sure of this, that he who began a good work in you will bring it to completion at the day of Jesus Christ.
Philippians 4:3
Yes, I ask you also, true companion, help these women, who have labored side by side with me in the gospel together with Clement and the rest of my fellow workers, whose names are in the book of life.
Proverbs 14:26
In the fear of the Lord one has strong confidence, and his children will have a refuge.
Proverbs 23:4
Do not toil to acquire wealth; be discerning enough to desist.
Proverbs 28:26
Whoever trusts in his own mind is a fool, but he who walks in wisdom will be delivered.
Psalm 10:6
He says in his heart, "I shall not be moved; throughout all generations I shall not meet adversity."
Psalm 20:7
Some trust in chariots and some in horses, but we trust in the name of the Lord our God.
Psalm 20:8
They collapse and fall, but we rise and stand upright.
Psalm 30:6
As for me, I said in my prosperity, "I shall never be moved."
Psalm 33:16
The king is not saved by his great army; a warrior is not delivered by his great strength.
Psalm 44:6
For not in my bow do I trust, nor can my sword save me.
Psalm 62:8
Trust in him at all times, O people; pour out your heart before him; God is a refuge for us. Selah.
Revelation 18:7
As she glorified herself and lived in luxury, so give her a like measure of torment and mourning, since in her heart she says, 'I sit as a queen, I am no widow, and mourning I shall never see.'
Romans 12:16
Live in harmony with one another. Do not be haughty, but associate with the lowly. Never be wise in your own sight.
Romans 15:13
May the God of hope fill you with all joy and peace in believing, so that by the power of the Holy Spirit you may abound in hope.
Romans 8:28
And we know that for those who love God all things work together for good, for those who are called according to his purpose.
More Bible Verses that Will Move You
50 Most Powerful Scriptures on Faith
60 Transcendent Verses on Trust
50 Strong Scriptures on Perseverance
68 Powerful Verses on Forgiveness
40 Uplifting Scriptures on Patience
Add Our Infographic Below to Your Pinterest Board
Hit the pin button below to add our infographic, with all the verses, to one of your Pinterest boards.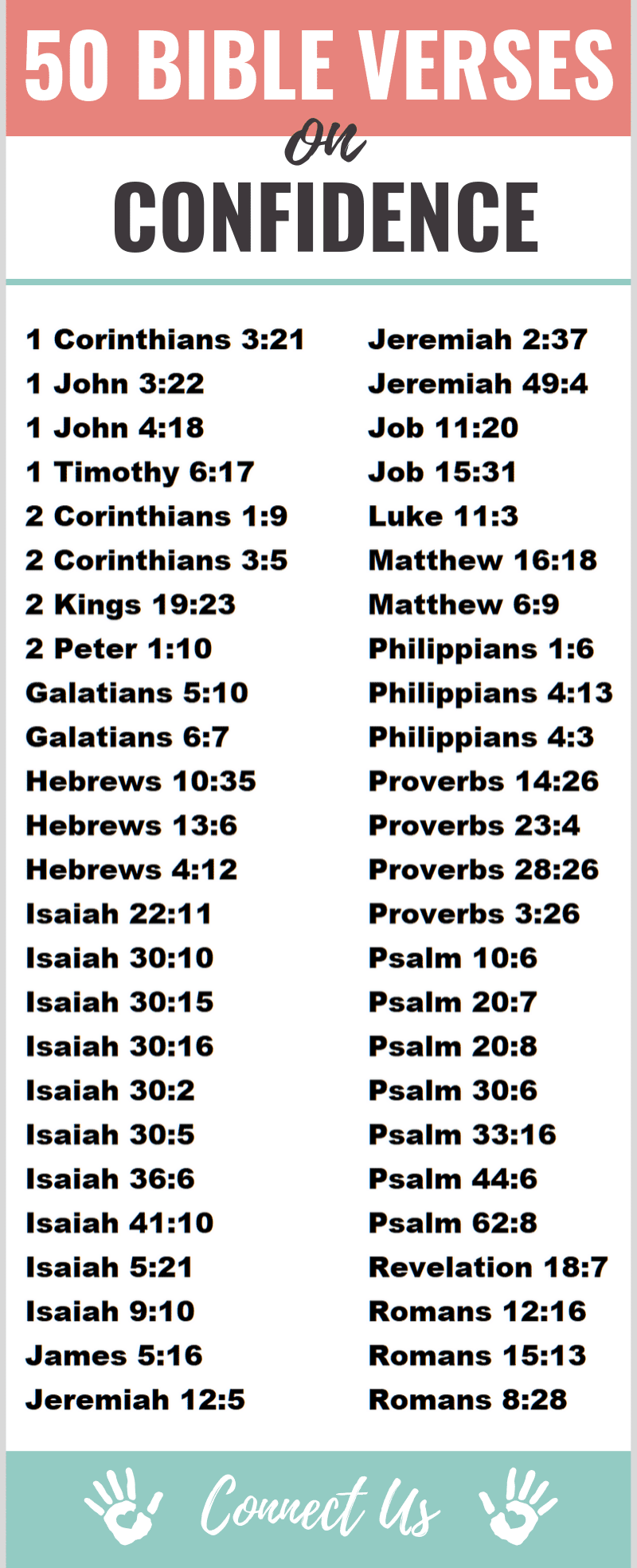 Author Bio
Natalie Regoli is a child of God, devoted wife, and mother of two boys. She has a Master's Degree in Law from The University of Texas. Natalie has been published in several national journals and has been practicing law for 18 years.