The word "grace" occurs 138 times in the Bible. The infographic below identifies the points of each occurrence. This graphic presentation starts with Genesis in the top left and concludes with Revelation in the bottom right.

Here are the 50 most powerful Bible scriptures on grace.
2 Corinthians 12:9
But he said to me, "My grace is sufficient for you, for my power is made perfect in weakness." Therefore I will boast all the more gladly of my weaknesses, so that the power of Christ may rest upon me.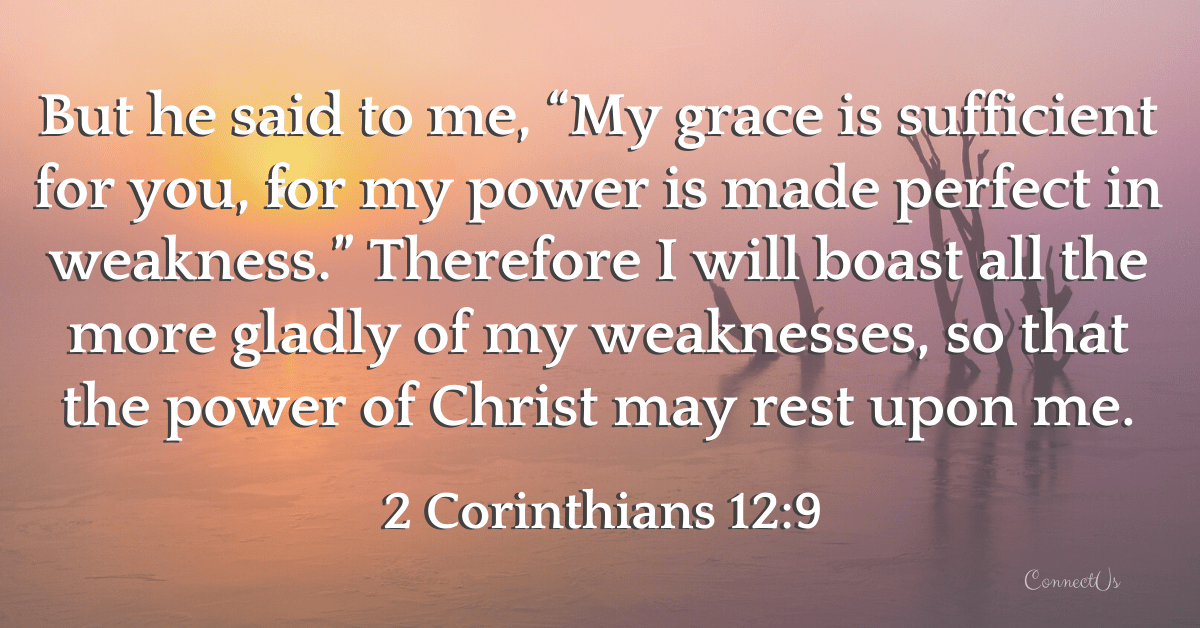 Romans 6:14
For sin will have no dominion over you, since you are not under law but under grace.
Romans 11:6
But if it is by grace, it is no longer on the basis of works; otherwise grace would no longer be grace.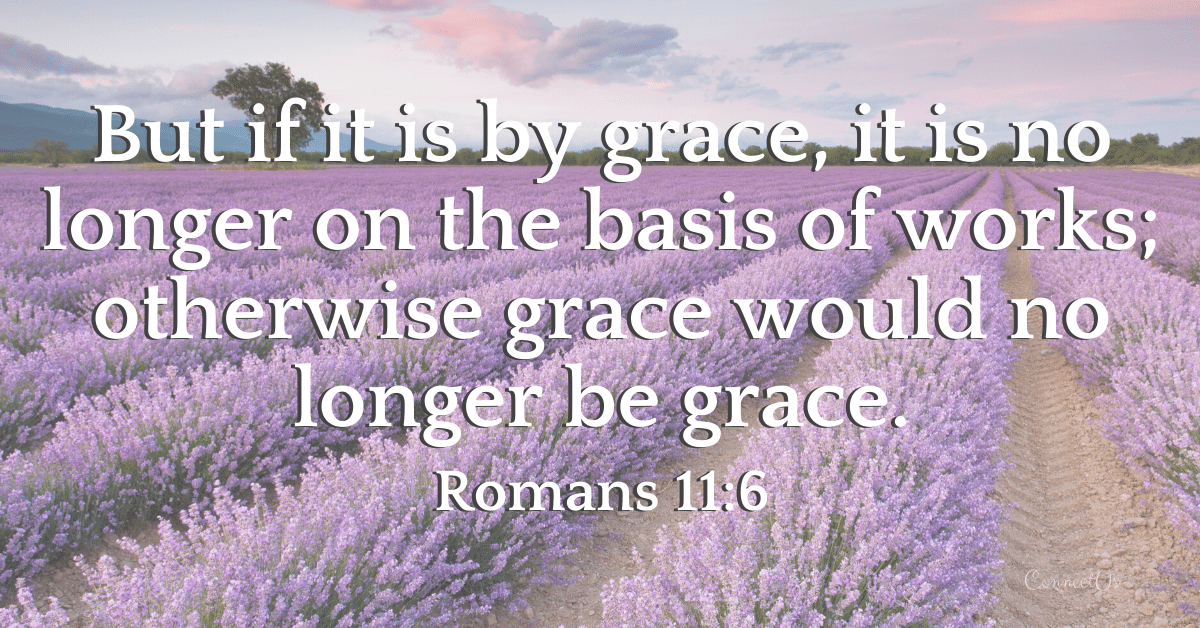 James 4:6
But he gives more grace. Therefore it says, "God opposes the proud, but gives grace to the humble."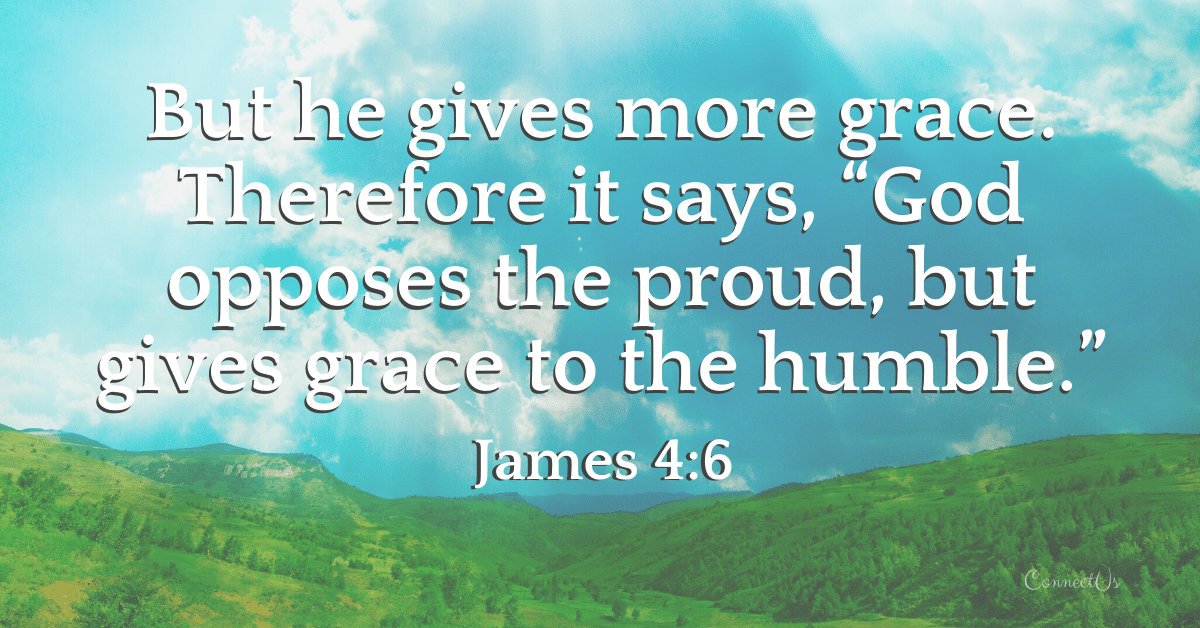 Ephesians 2:8
For by grace you have been saved through faith. And this is not your own doing; it is the gift of God.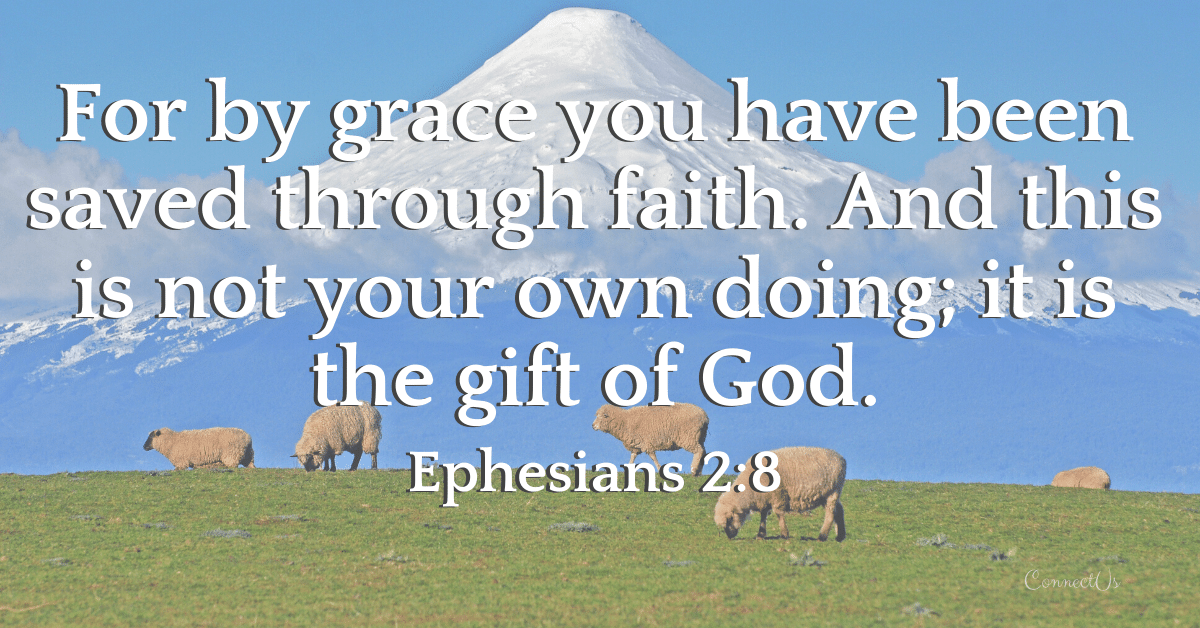 1 Corinthians 15:10
But by the grace of God I am what I am, and his grace toward me was not in vain. On the contrary, I worked harder than any of them, though it was not I, but the grace of God that is with me.
1 Peter 3:7
Likewise, husbands, live with your wives in an understanding way, showing honor to the woman as the weaker vessel, since they are heirs with you of the grace of life, so that your prayers may not be hindered.
1 Peter 4:10
As each has received a gift, use it to serve one another, as good stewards of God's varied grace.
1 Peter 5:10
And after you have suffered a little while, the God of all grace, who has called you to his eternal glory in Christ, will himself restore, confirm, strengthen, and establish you.
1 Peter 5:5
Likewise, you who are younger, be subject to the elders. Clothe yourselves, all of you, with humility toward one another, for "God opposes the proud but gives grace to the humble."
1 Timothy 6:17
As for the rich in this present age, charge them not to be haughty, nor to set their hopes on the uncertainty of riches, but on God, who richly provides us with everything to enjoy.
2 Corinthians 8:7
But as you excel in everything—in faith, in speech, in knowledge, in all earnestness, and in our love for you—see that you excel in this act of grace also.
2 Corinthians 9:8
And God is able to make all grace abound to you, so that having all sufficiency in all things at all times, you may abound in every good work.
2 Peter 1:2
May grace and peace be multiplied to you in the knowledge of God and of Jesus our Lord.
2 Peter 3:18
But grow in the grace and knowledge of our Lord and Savior Jesus Christ. To him be the glory both now and to the day of eternity. Amen.
2 Peter 3:9
The Lord is not slow to fulfill his promise as some count slowness, but is patient toward you, not wishing that any should perish, but that all should reach repentance.
2 Timothy 1:9
Who saved us and called us to a holy calling, not because of our works but because of his own purpose and grace, which he gave us in Christ Jesus before the ages began.
2 Timothy 2:1
You then, my child, be strengthened by the grace that is in Christ Jesus.
2 Timothy 4:22
The Lord be with your spirit. Grace be with you.
Acts 15:11
But we believe that we will be saved through the grace of the Lord Jesus, just as they will.
Acts 20:24
But I do not account my life of any value nor as precious to myself, if only I may finish my course and the ministry that I received from the Lord Jesus, to testify to the gospel of the grace of God.
Acts 20:32
And now I commend you to God and to the word of his grace, which is able to build you up and to give you the inheritance among all those who are sanctified.
Acts 4:33
And with great power the apostles were giving their testimony to the resurrection of the Lord Jesus, and great grace was upon them all.
Ephesians 1:6
To the praise of his glorious grace, with which he has blessed us in the Beloved.
Ephesians 1:7
In him we have redemption through his blood, the forgiveness of our trespasses, according to the riches of his grace.
Ephesians 4:7
But grace was given to each one of us according to the measure of Christ's gift.
Galatians 1:15
But when he who had set me apart before I was born, and who called me by his grace.
Genesis 6:8
But Noah found favor in the eyes of the Lord.
Hebrews 12:15
See to it that no one fails to obtain the grace of God; that no "root of bitterness" springs up and causes trouble, and by it many become defiled.
Hebrews 13:9
Do not be led away by diverse and strange teachings, for it is good for the heart to be strengthened by grace, not by foods, which have not benefited those devoted to them.
Hebrews 2:9
But we see him who for a little while was made lower than the angels, namely Jesus, crowned with glory and honor because of the suffering of death, so that by the grace of God he might taste death for everyone.
Hebrews 4:16
Let us then with confidence draw near to the throne of grace, that we may receive mercy and find grace to help in time of need.
Hebrews 5:9
And being made perfect, he became the source of eternal salvation to all who obey him.
Isaiah 40:31
But they who wait for the Lord shall renew their strength; they shall mount up with wings like eagles; they shall run and not be weary; they shall walk and not faint.
John 1:14
And the Word became flesh and dwelt among us, and we have seen his glory, glory as of the only Son from the Father, full of grace and truth.
John 1:16
And from his fullness we have all received, grace upon grace.
John 1:17
For the law was given through Moses; grace and truth came through Jesus Christ.
John 3:16
For God so loved the world, that he gave his only Son, that whoever believes in him should not perish but have eternal life.
Jude 1:4
For certain people have crept in unnoticed who long ago were designated for this condemnation, ungodly people, who pervert the grace of our God into sensuality and deny our only Master and Lord, Jesus Christ.
Matthew 5:45
"So that you may be sons of your Father who is in heaven. For he makes his sun rise on the evil and on the good, and sends rain on the just and on the unjust."
Numbers 6:25
The Lord make his face to shine upon you and be gracious to you.
Proverbs 4:9
She will place on your head a graceful garland; she will bestow on you a beautiful crown.
Romans 3:24
And are justified by his grace as a gift, through the redemption that is in Christ Jesus.
Romans 4:16
That is why it depends on faith, in order that the promise may rest on grace and be guaranteed to all his offspring—not only to the adherent of the law but also to the one who shares the faith of Abraham, who is the father of us all.
Romans 5:17
For if, because of one man's trespass, death reigned through that one man, much more will those who receive the abundance of grace and the free gift of righteousness reign in life through the one man Jesus Christ.
Romans 5:20
Now the law came in to increase the trespass, but where sin increased, grace abounded all the more.
Romans 5:8
But God shows his love for us in that while we were still sinners, Christ died for us.
Titus 2:11
For the grace of God has appeared, bringing salvation for all people.
Titus 2:12
Training us to renounce ungodliness and worldly passions, and to live self-controlled, upright, and godly lives in the present age.
Titus 2:13
Waiting for our blessed hope, the appearing of the glory of our great God and Savior Jesus Christ.
More Bible Verses that Will Move You
50 Most Powerful Scriptures on Faith
60 Transcendent Verses on Trust
50 Strong Scriptures on Perseverance
68 Powerful Verses on Forgiveness
40 Uplifting Scriptures on Patience
Add Our Infographic Below to Your Pinterest Board
Hit the pin button below to add our infographic, with all the verses, to one of your Pinterest boards.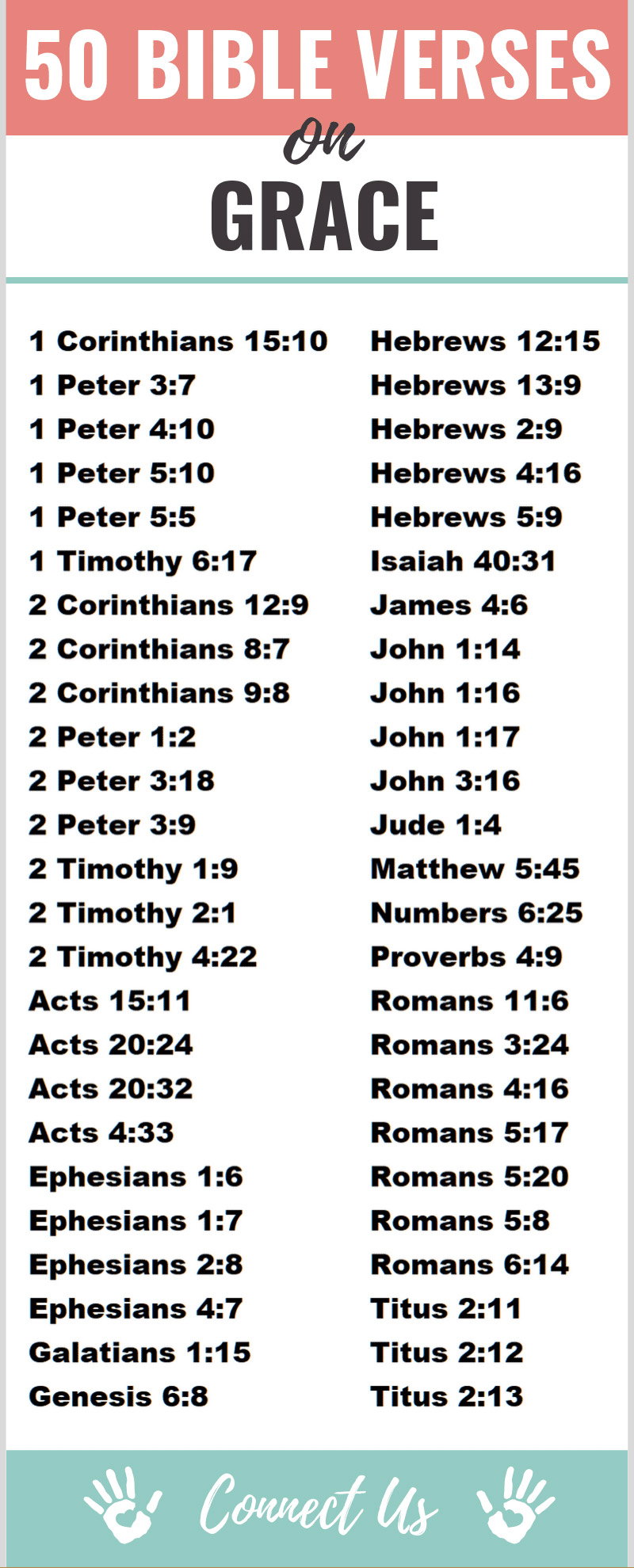 Author Bio
Natalie Regoli is a child of God, devoted wife, and mother of two boys. She has a Master's Degree in Law from The University of Texas. Natalie has been published in several national journals and has been practicing law for 18 years.