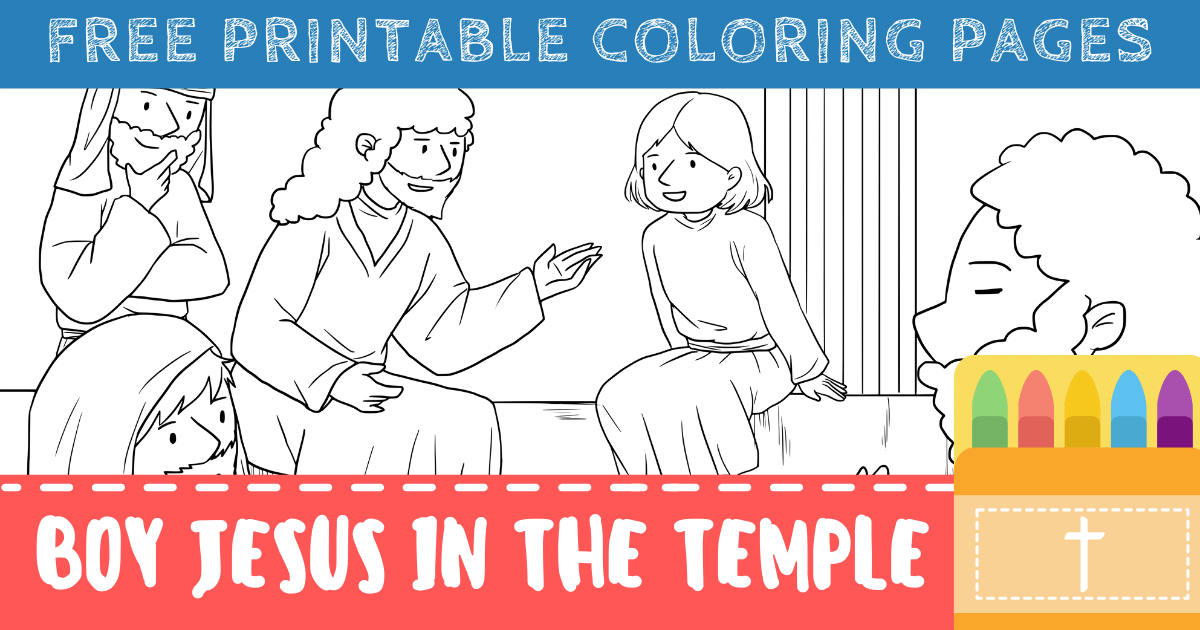 On top of the free printable Boy Jesus in the Temple coloring pages, this post includes…
The Bible verses represented in each of the coloring pages
A short animated video about the story of Boy Jesus in the Temple
Just click on any of the coloring pages below to get instant access to the printable PDF version.
Luke 2:40 (NIV)
And the child grew and became strong; he was filled with wisdom, and the grace of God was on him.
---
Luke 2:41-42 (NIV)
Every year Jesus' parents went to Jerusalem for the Festival of the Passover. When he was twelve years old, they went up to the festival, according to the custom.
---
Luke 2:46-47 (NIV)
After three days they found him in the temple courts, sitting among the teachers, listening to them and asking them questions. Everyone who heard him was amazed at his understanding and his answers.
---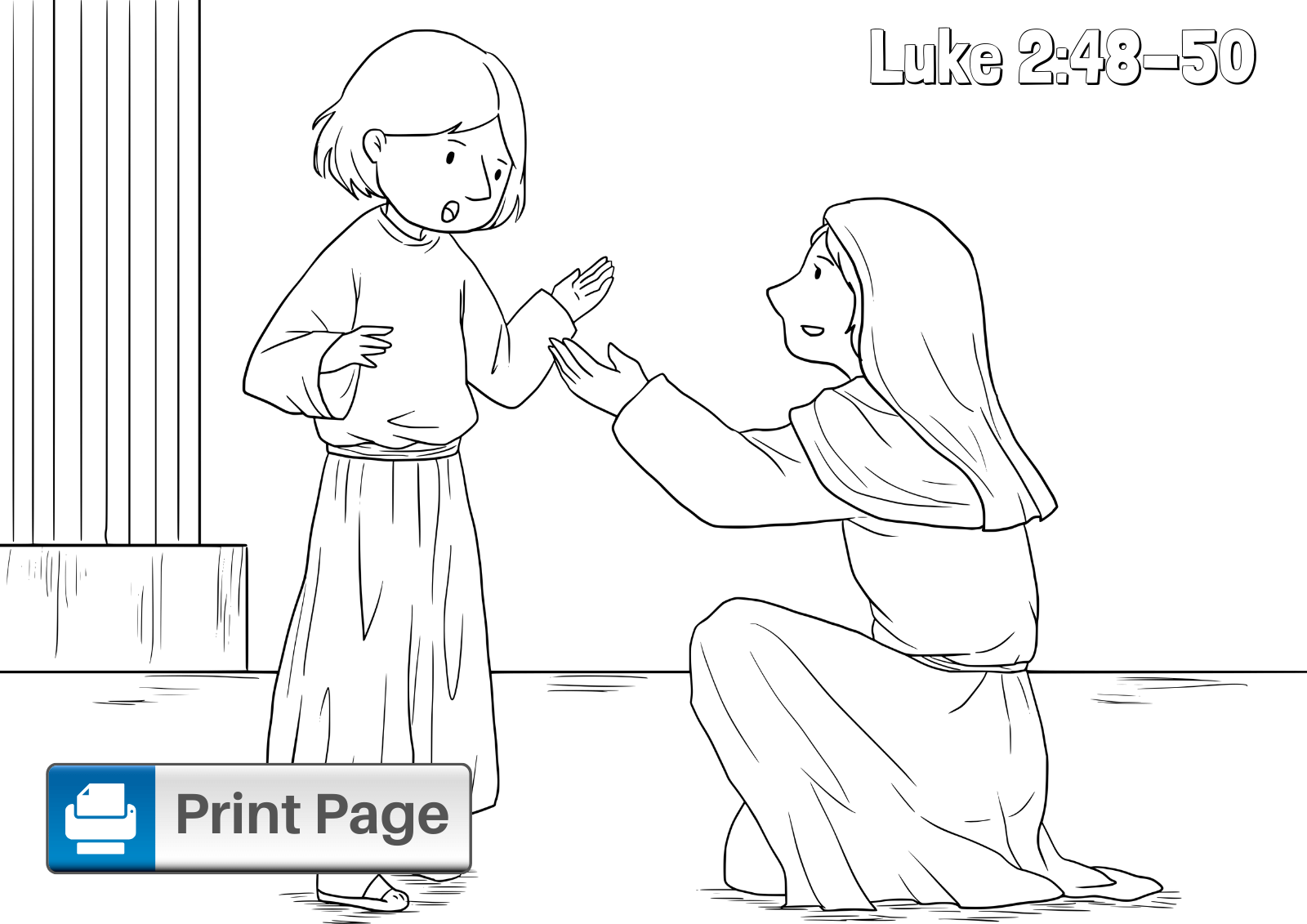 Luke 2:48-50 (NIV)
When his parents saw him, they were astonished. His mother said to him, "Son, why have you treated us like this? Your father and I have been anxiously searching for you." "Why were you searching for me?" he asked. "Didn't you know I had to be in my Father's house?" But they did not understand what he was saying to them.
---
Boy Jesus in the Temple 3 Minute Story for Preschoolers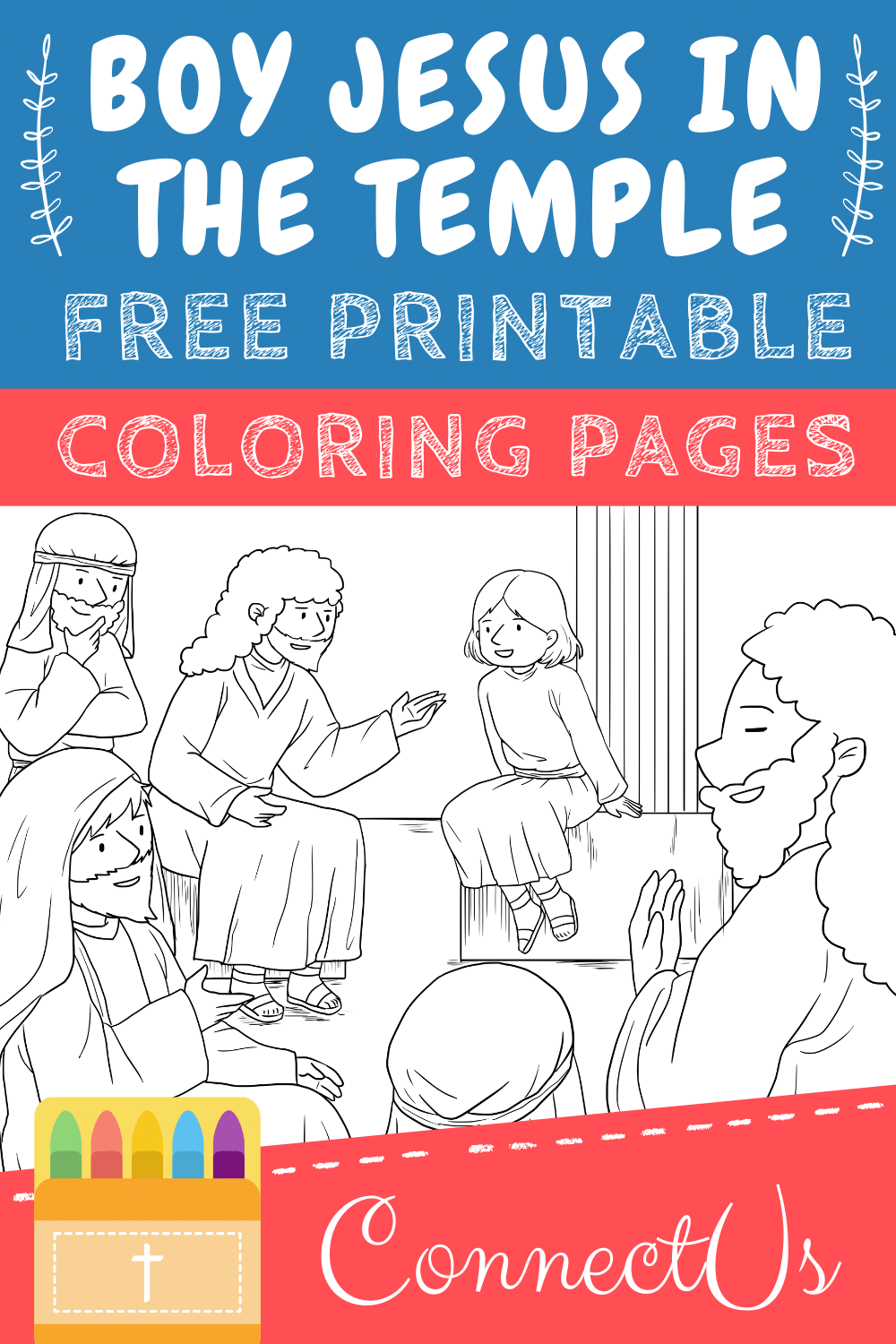 Author Bio
Natalie Regoli is a child of God, devoted wife, and mother of two boys. She has a Master's Degree in Law from The University of Texas. Natalie has been published in several national journals and has been practicing law for 18 years.