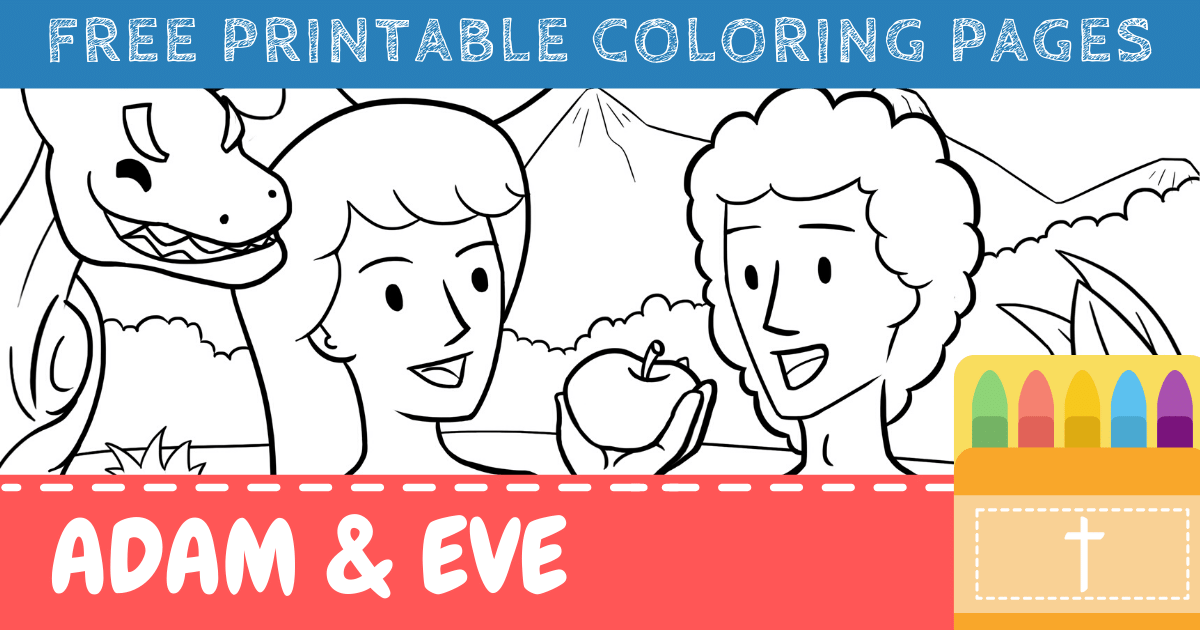 On top of the free printable Adam and Eve coloring pages, this post includes…
The Bible verses represented in each of the coloring pages
A short animated video about the story of Adam and Eve
Just click on any of the coloring pages below to get instant access to the printable PDF version.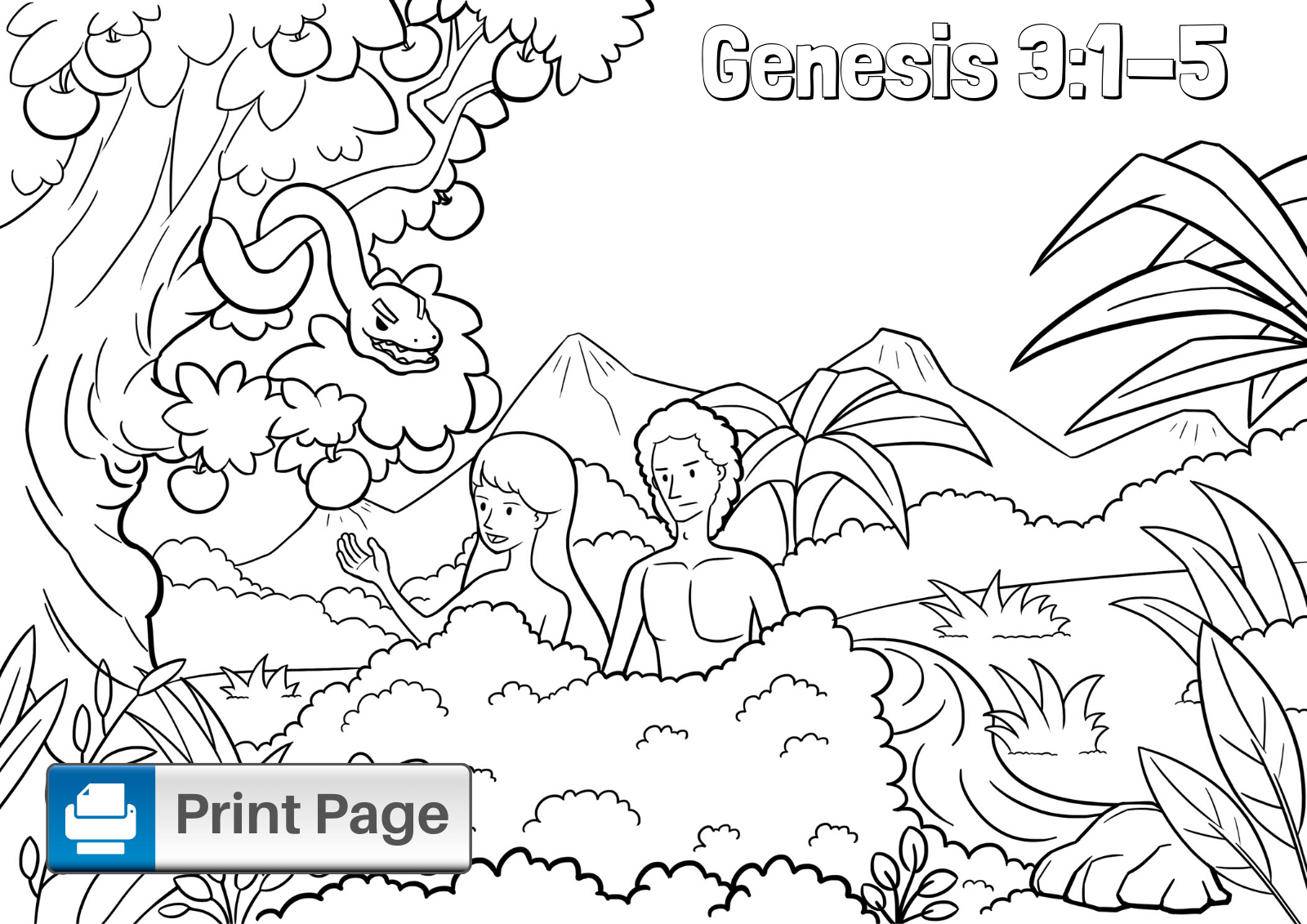 Genesis 3:1-5 (NIV)
Now the serpent was more crafty than any of the wild animals the Lord God had made. He said to the woman, "Did God really say, 'You must not eat from any tree in the garden'?" The woman said to the serpent, "We may eat fruit from the trees in the garden,  but God did say, 'You must not eat fruit from the tree that is in the middle of the garden, and you must not touch it, or you will die.'"  "You will not certainly die," the serpent said to the woman.  "For God knows that when you eat from it your eyes will be opened, and you will be like God, knowing good and evil."
---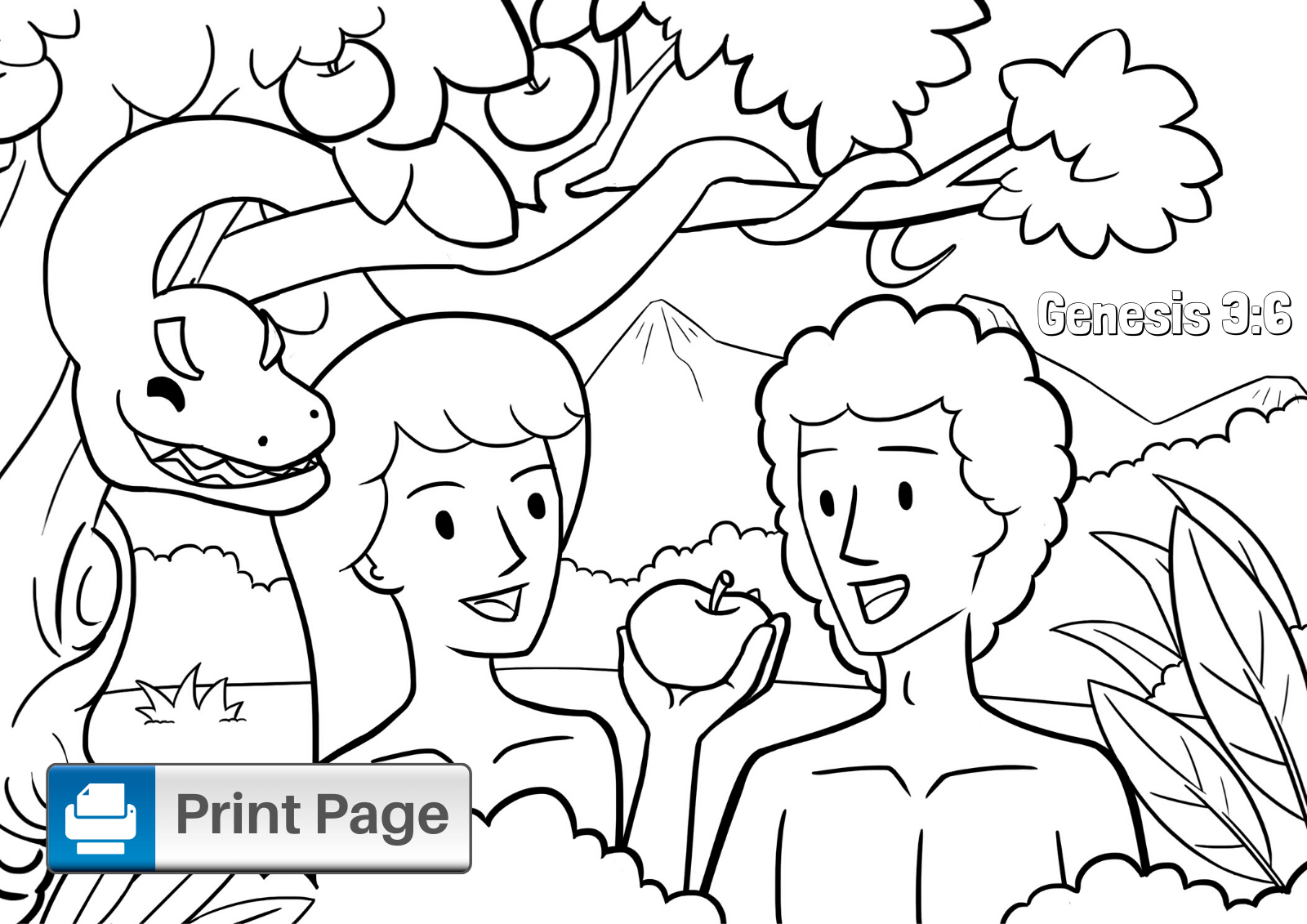 Genesis 3:6 (NIV)
When the woman saw that the fruit of the tree was good for food and pleasing to the eye, and also desirable for gaining wisdom, she took some and ate it. She also gave some to her husband, who was with her, and he ate it.
---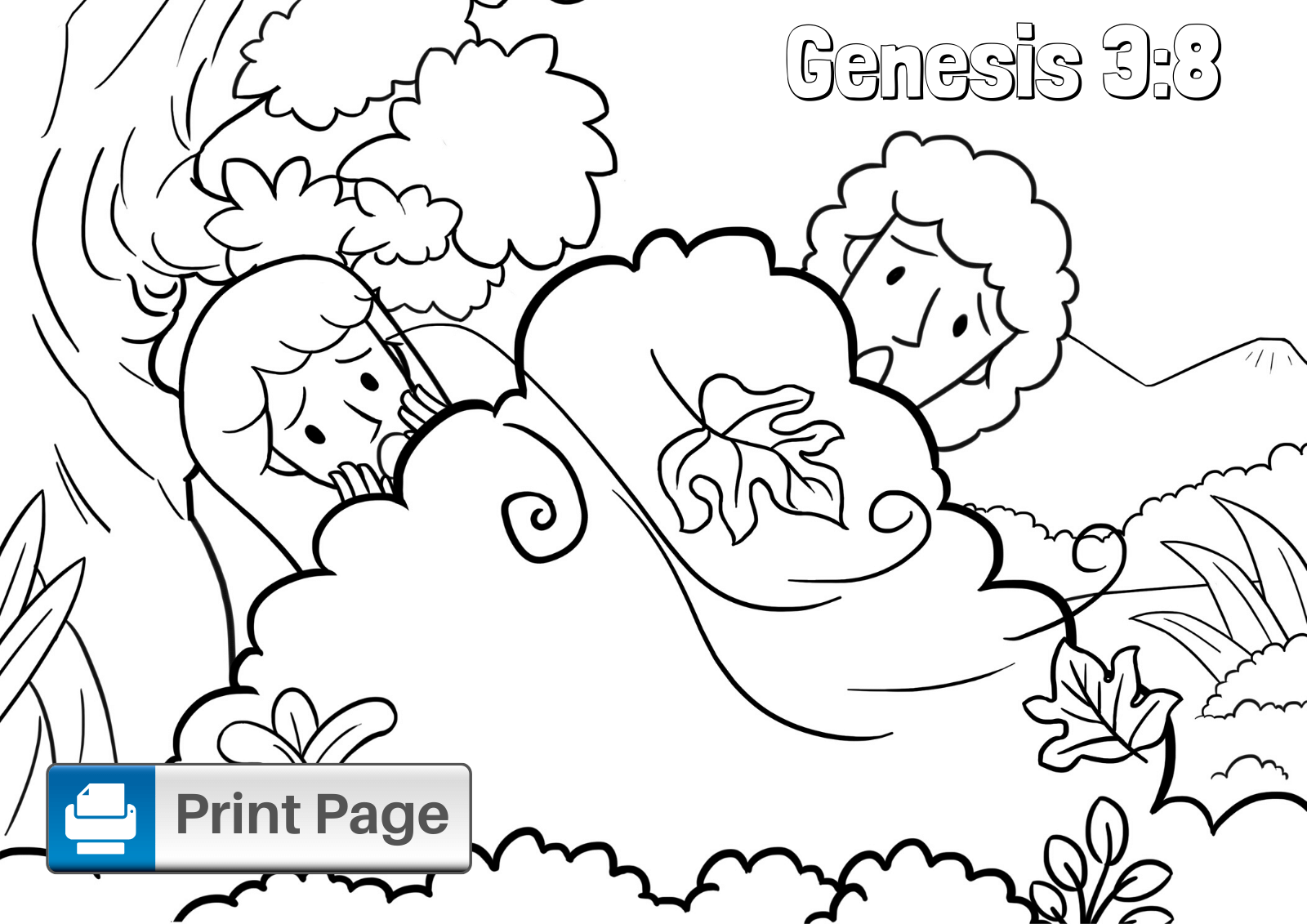 Genesis 3:8 (NIV)
Then the man and his wife heard the sound of the Lord God as he was walking in the garden in the cool of the day, and they hid from the Lord God among the trees of the garden.
---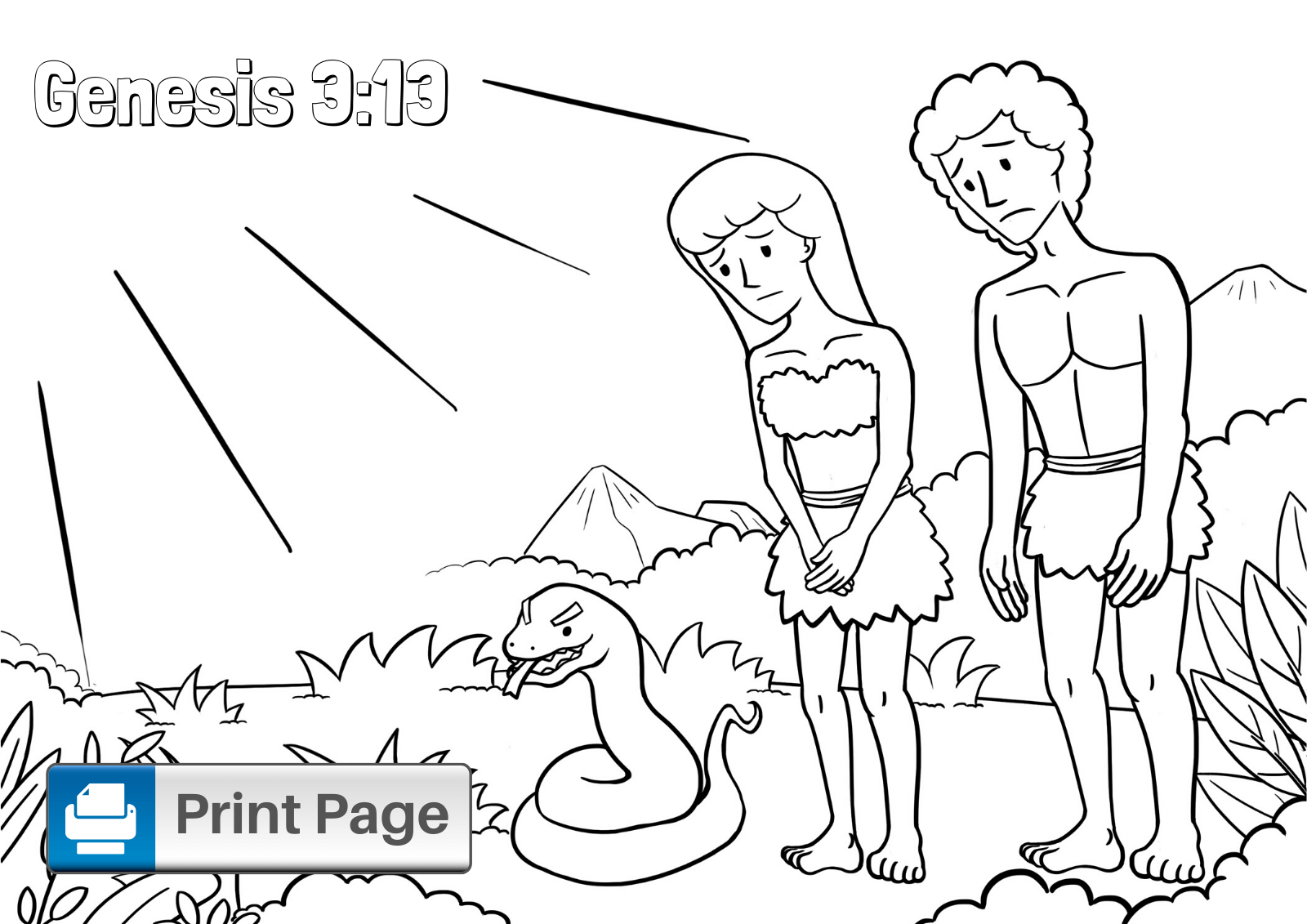 Genesis 3:13 (NIV)
Then the Lord God said to the woman, "What is this you have done?" The woman said, "The serpent deceived me, and I ate."
---
Adam and Eve 3 Minute Story for Preschoolers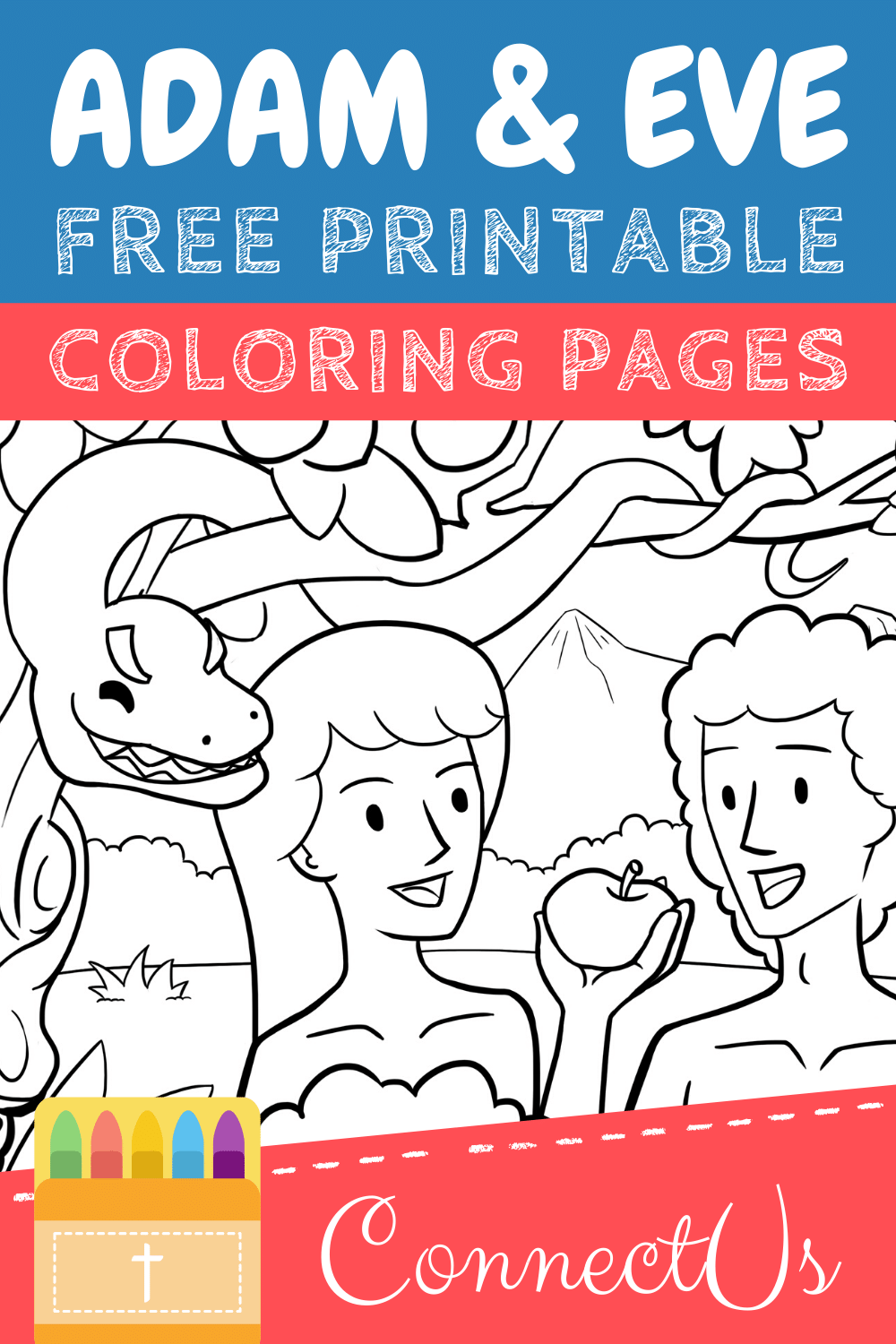 Author Bio
Natalie Regoli is a child of God, devoted wife, and mother of two boys. She has a Master's Degree in Law from The University of Texas. Natalie has been published in several national journals and has been practicing law for 18 years.