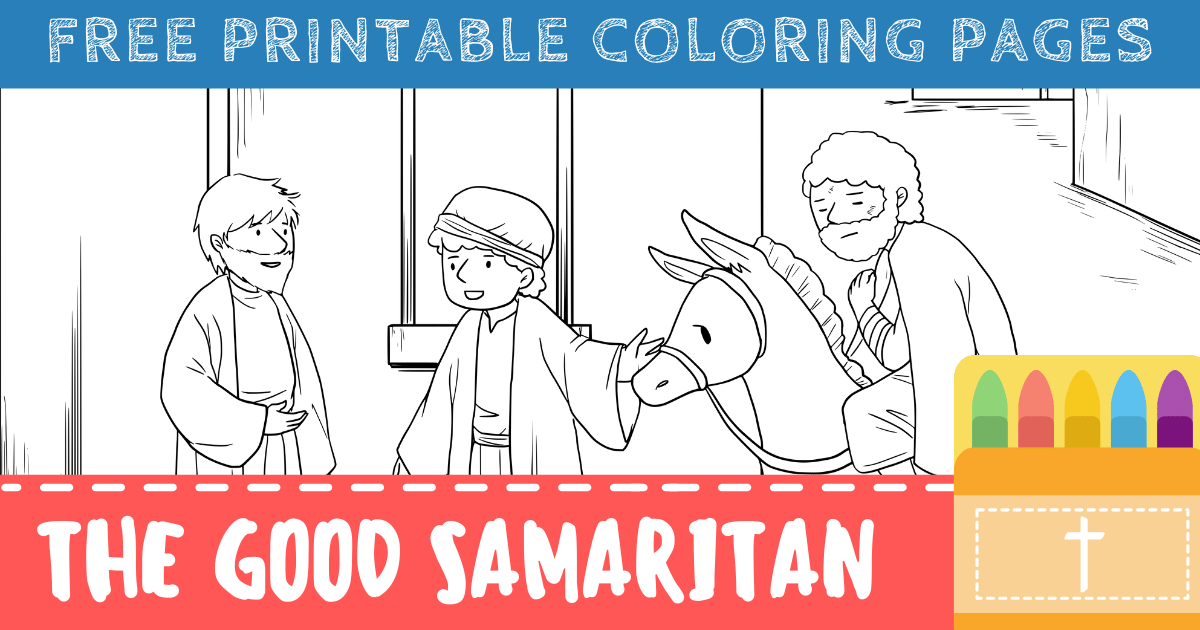 On top of the free printable Good Samaritan coloring pages, this post includes…
The Bible verses represented in each of the coloring pages
A short animated video about the story of The Good Samaritan
Just click on any of the coloring pages below to get instant access to the printable PDF version.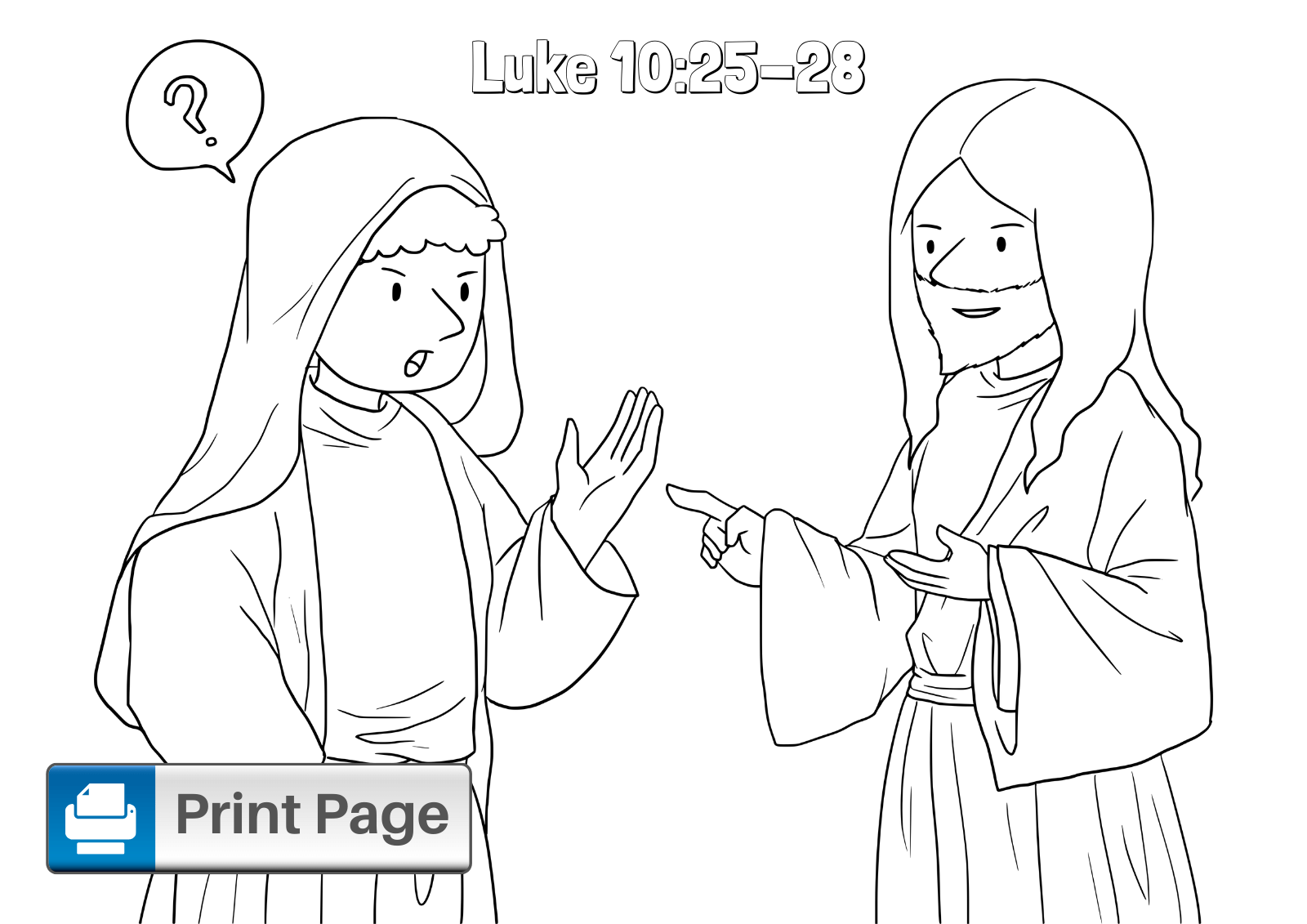 Luke 10:25-28 (NIV)
On one occasion an expert in the law stood up to test Jesus. "Teacher," he asked, "what must I do to inherit eternal life?" "What is written in the Law?" he replied. "How do you read it?" He answered, "'Love the Lord your God with all your heart and with all your soul and with all your strength and with all your mind'; and, 'Love your neighbor as yourself.'" "You have answered correctly," Jesus replied. "Do this and you will live."
---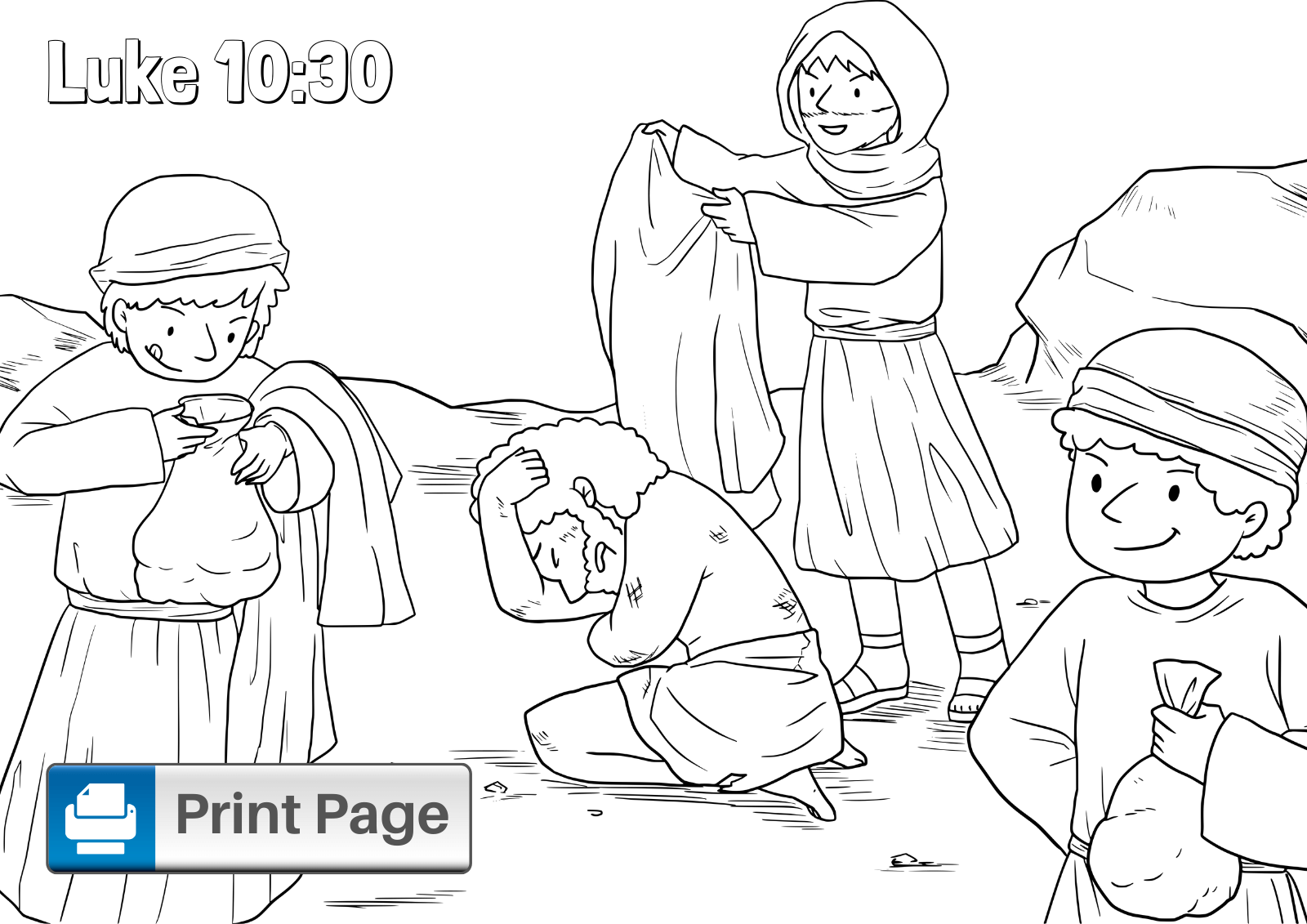 Luke 10:30 (NIV)
In reply Jesus said: "A man was going down from Jerusalem to Jericho, when he was attacked by robbers. They stripped him of his clothes, beat him and went away, leaving him half dead."
---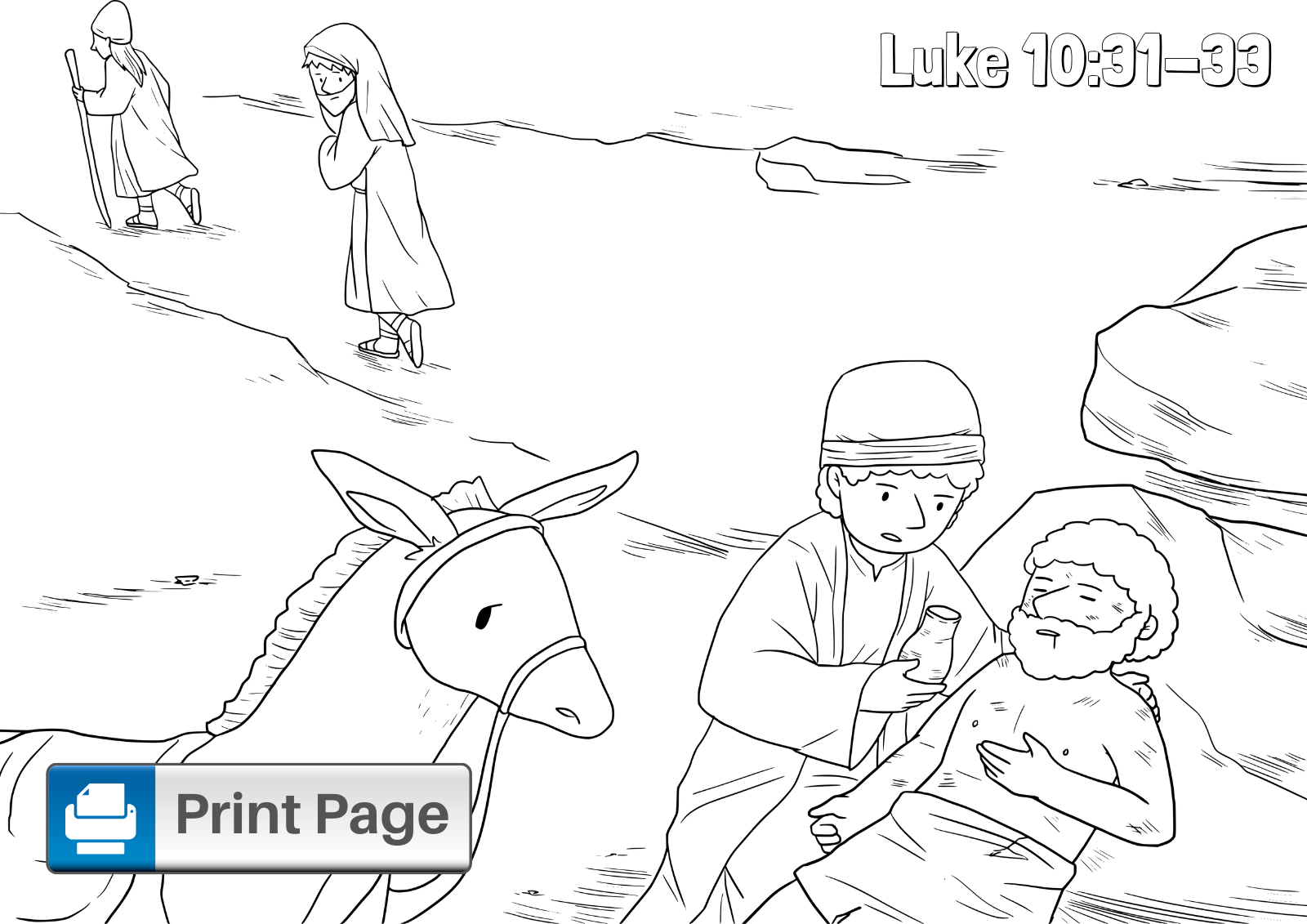 Luke 10:31-33 (NIV)
"A priest happened to be going down the same road, and when he saw the man, he passed by on the other side. So too, a Levite, when he came to the place and saw him, passed by on the other side. But a Samaritan, as he traveled, came where the man was; and when he saw him, he took pity on him."
---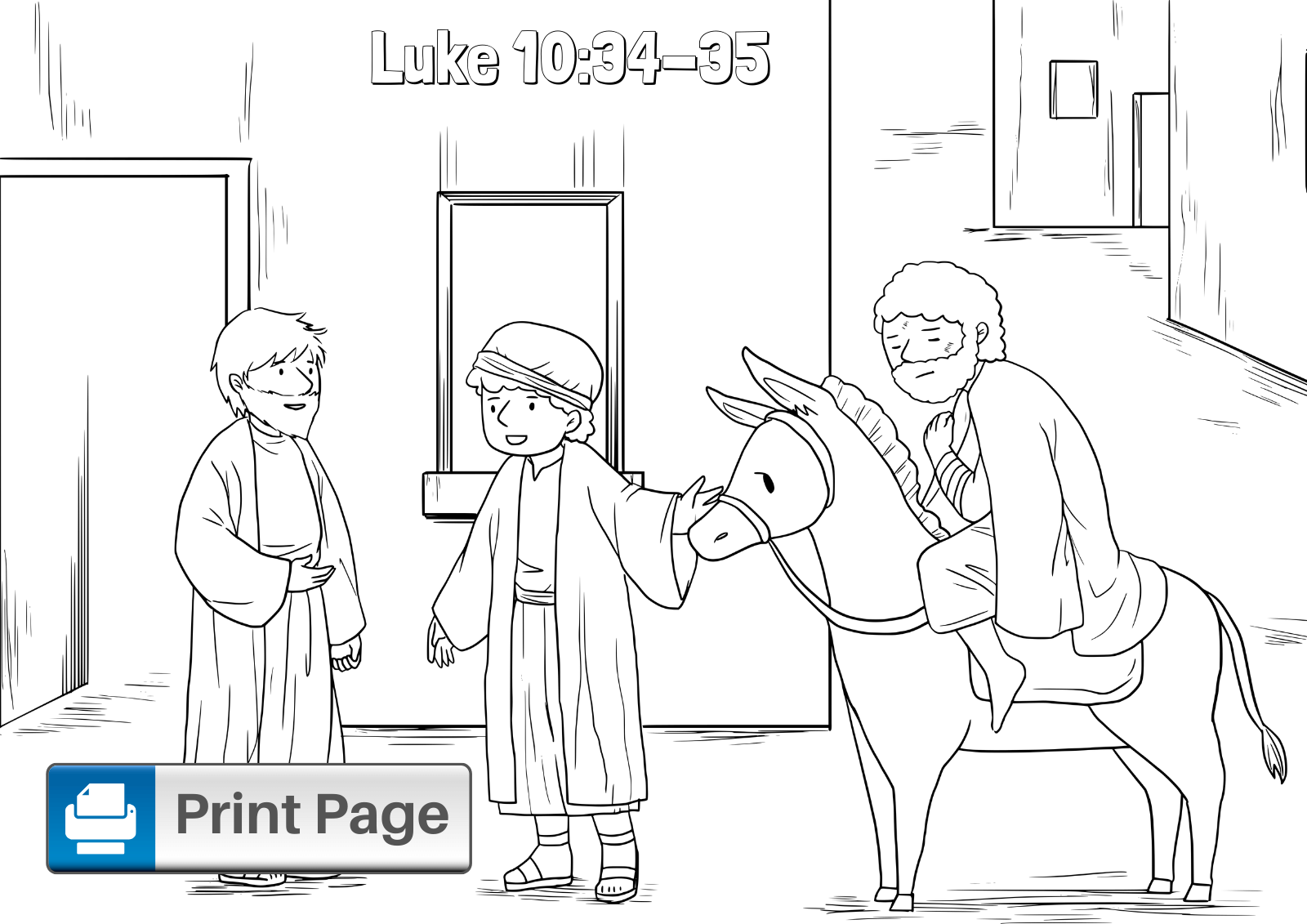 Luke 10:34-35 (NIV)
"He went to him and bandaged his wounds, pouring on oil and wine. Then he put the man on his own donkey, brought him to an inn and took care of him. The next day he took out two denarii and gave them to the innkeeper. 'Look after him,' he said, 'and when I return, I will reimburse you for any extra expense you may have.'"
---
The Good Samaritan 4 Minute Story for Preschoolers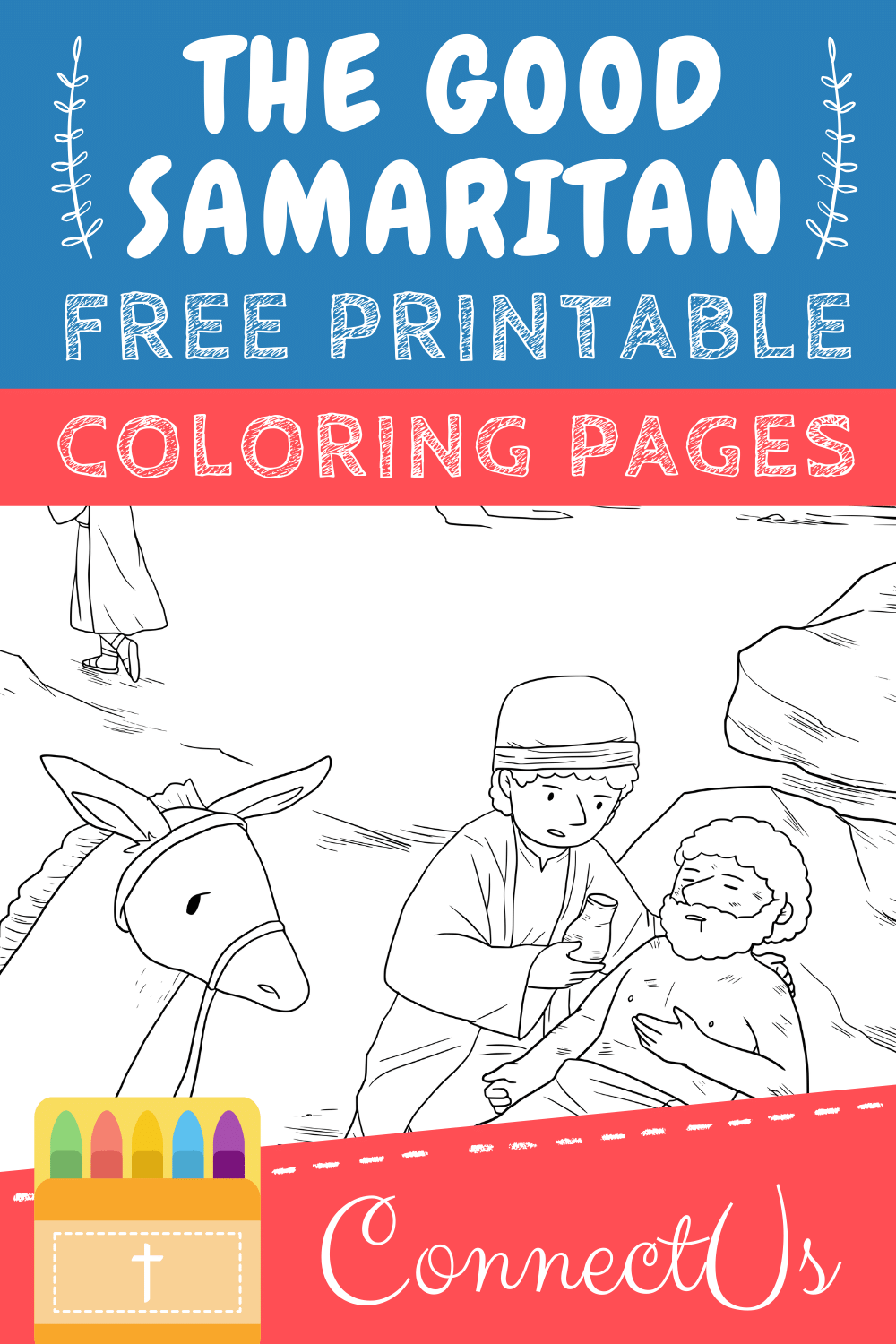 Author Bio
Natalie Regoli is a child of God, devoted wife, and mother of two boys. She has a Master's Degree in Law from The University of Texas. Natalie has been published in several national journals and has been practicing law for 18 years.