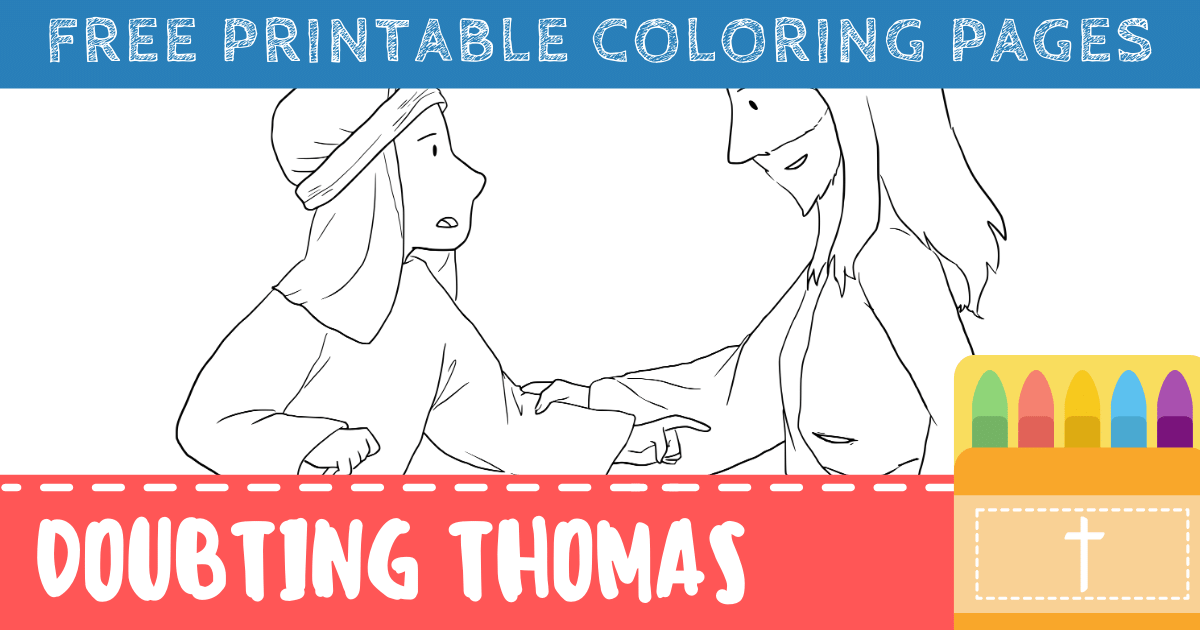 On top of the free printable Doubting Thomas coloring pages, this post includes…
The Bible verses represented in each of the coloring pages
A short animated video about the story of Doubting Thomas
Just click on any of the coloring pages below to get instant access to the printable PDF version.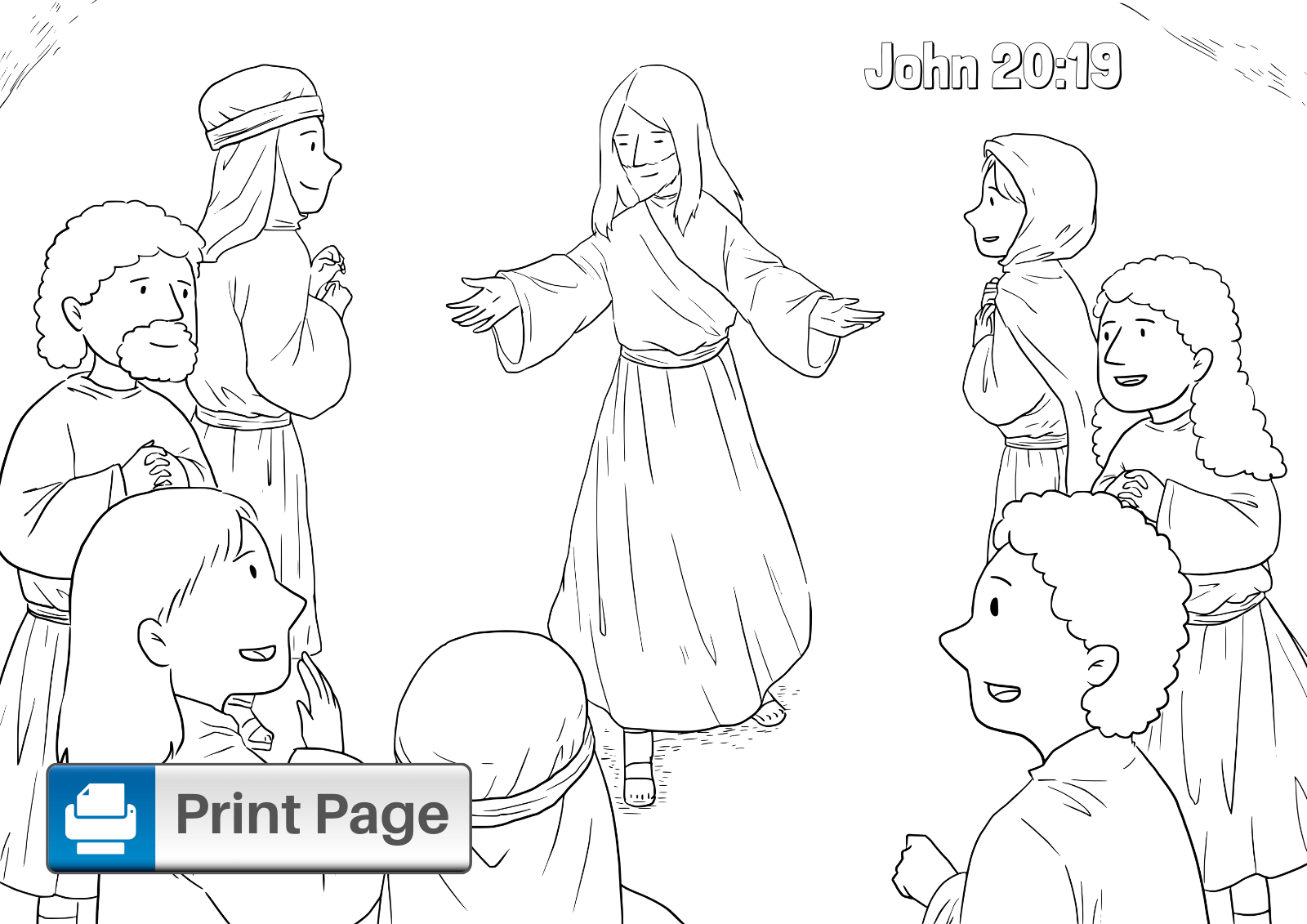 John 20:19 (NIV)
On the evening of that first day of the week, when the disciples were together, with the doors locked for fear of the Jewish leaders, Jesus came and stood among them and said, "Peace be with you!"
---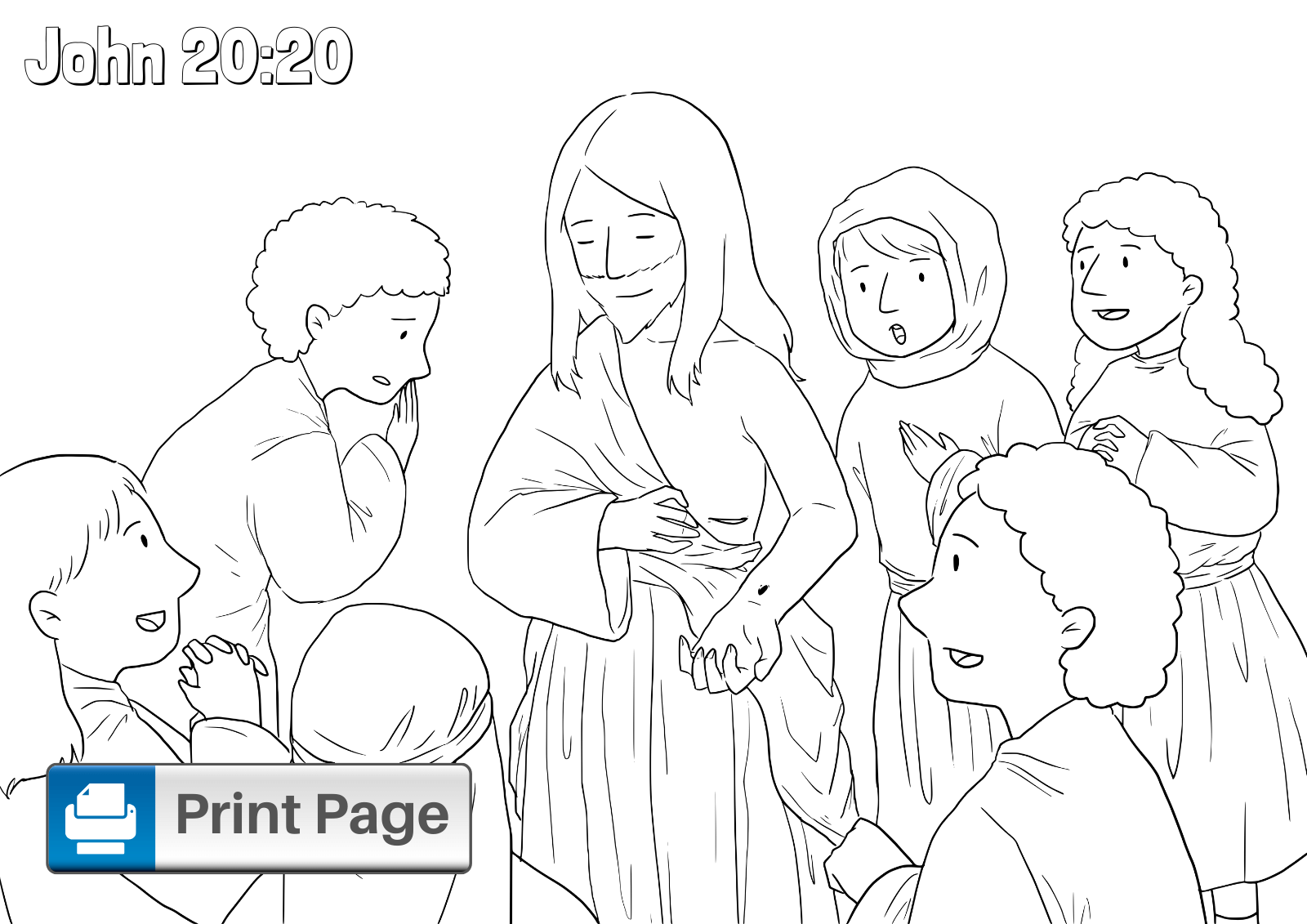 John 20:20 (NIV)
After he said this, he showed them his hands and side. The disciples were overjoyed when they saw the Lord.
---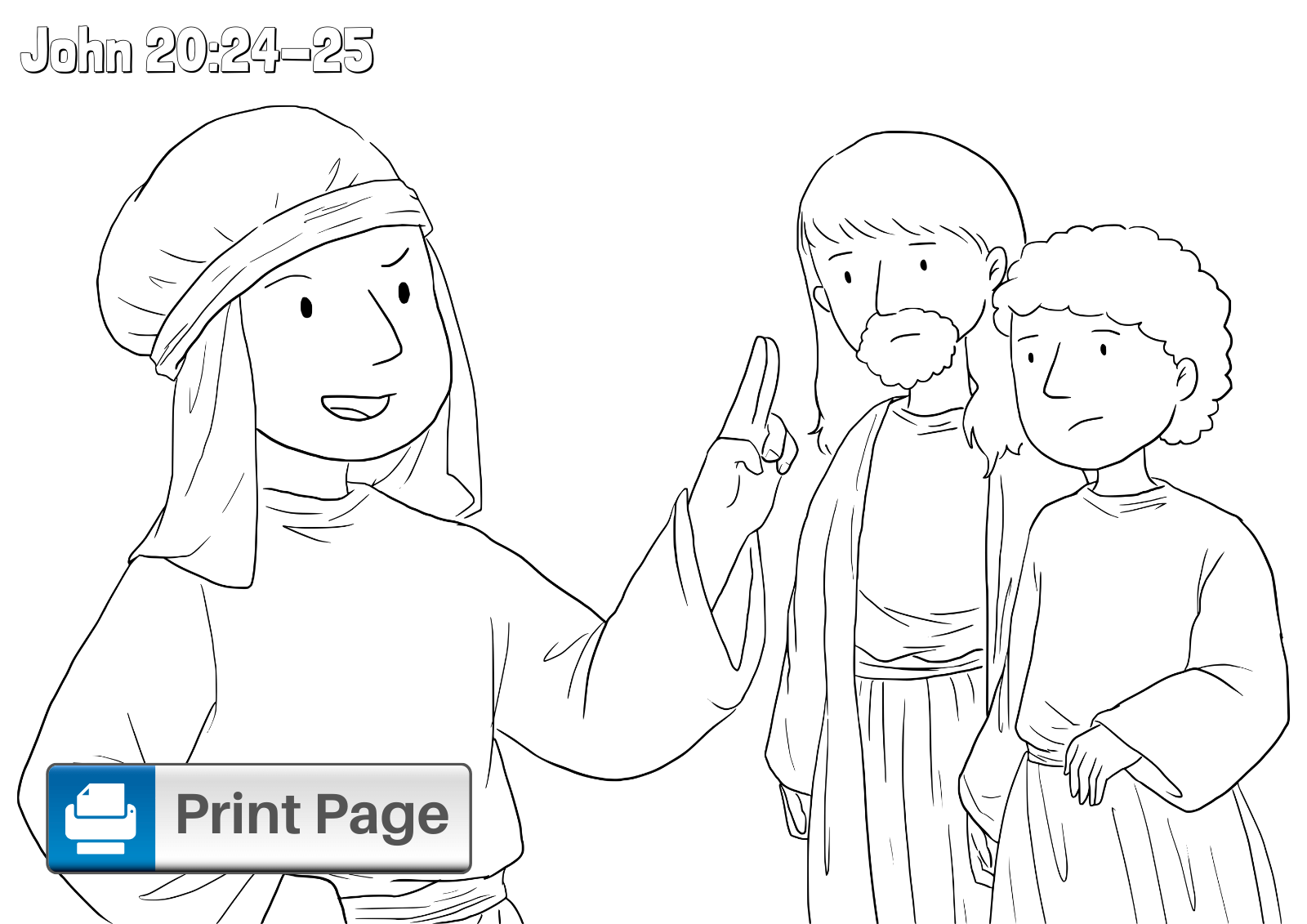 John 20:24-25 (NIV)
Now Thomas (also known as Didymus), one of the Twelve, was not with the disciples when Jesus came. So the other disciples told him, "We have seen the Lord!" But he said to them, "Unless I see the nail marks in his hands and put my finger where the nails were, and put my hand into his side, I will not believe."
---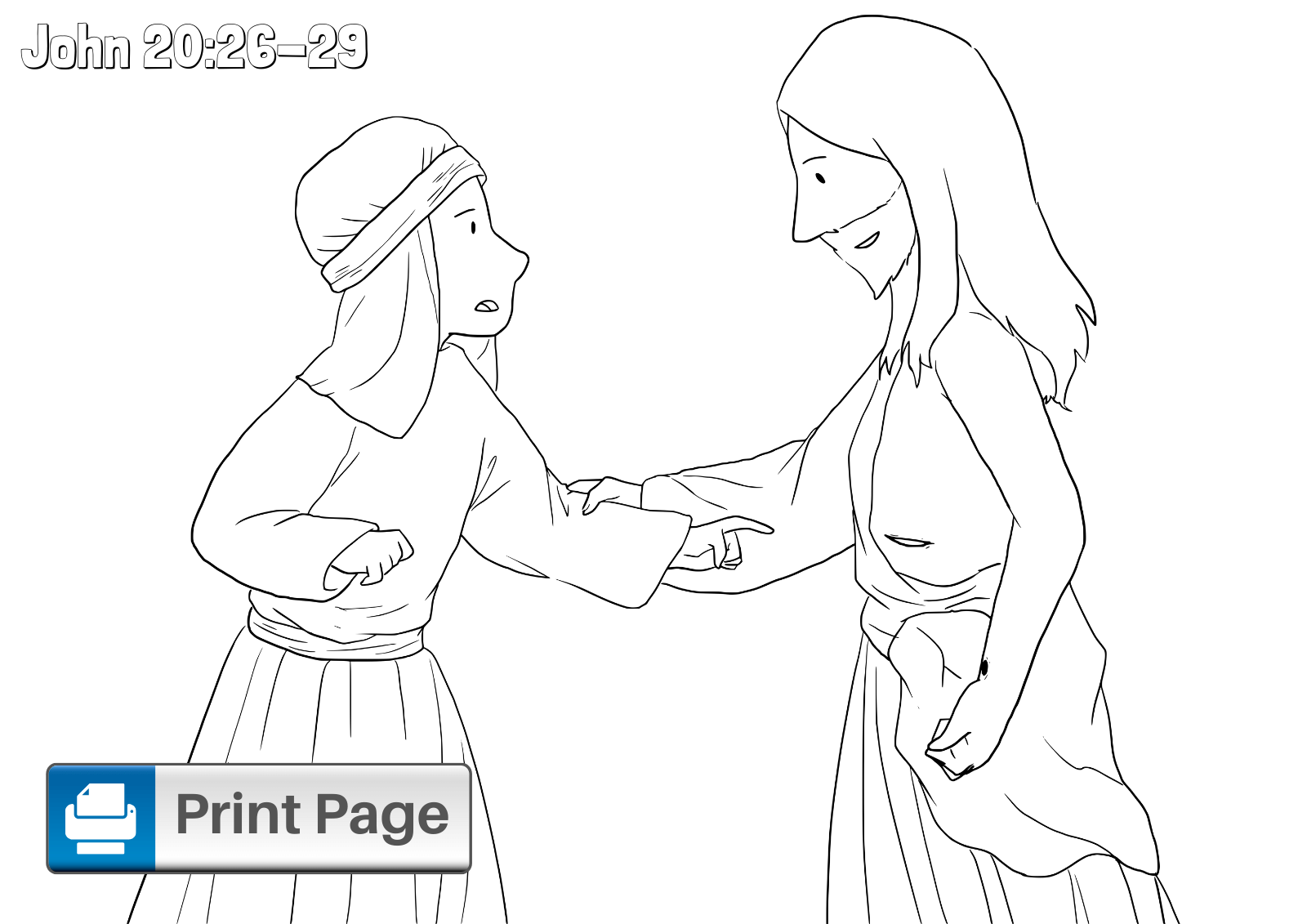 John 20:26-29 (NIV)
A week later his disciples were in the house again, and Thomas was with them. Though the doors were locked, Jesus came and stood among them and said, "Peace be with you!" Then he said to Thomas, "Put your finger here; see my hands. Reach out your hand and put it into my side. Stop doubting and believe." Thomas said to him, "My Lord and my God!" Then Jesus told him, "Because you have seen me, you have believed; blessed are those who have not seen and yet have believed."
---
Doubting Thomas 3 Minute Story for Preschoolers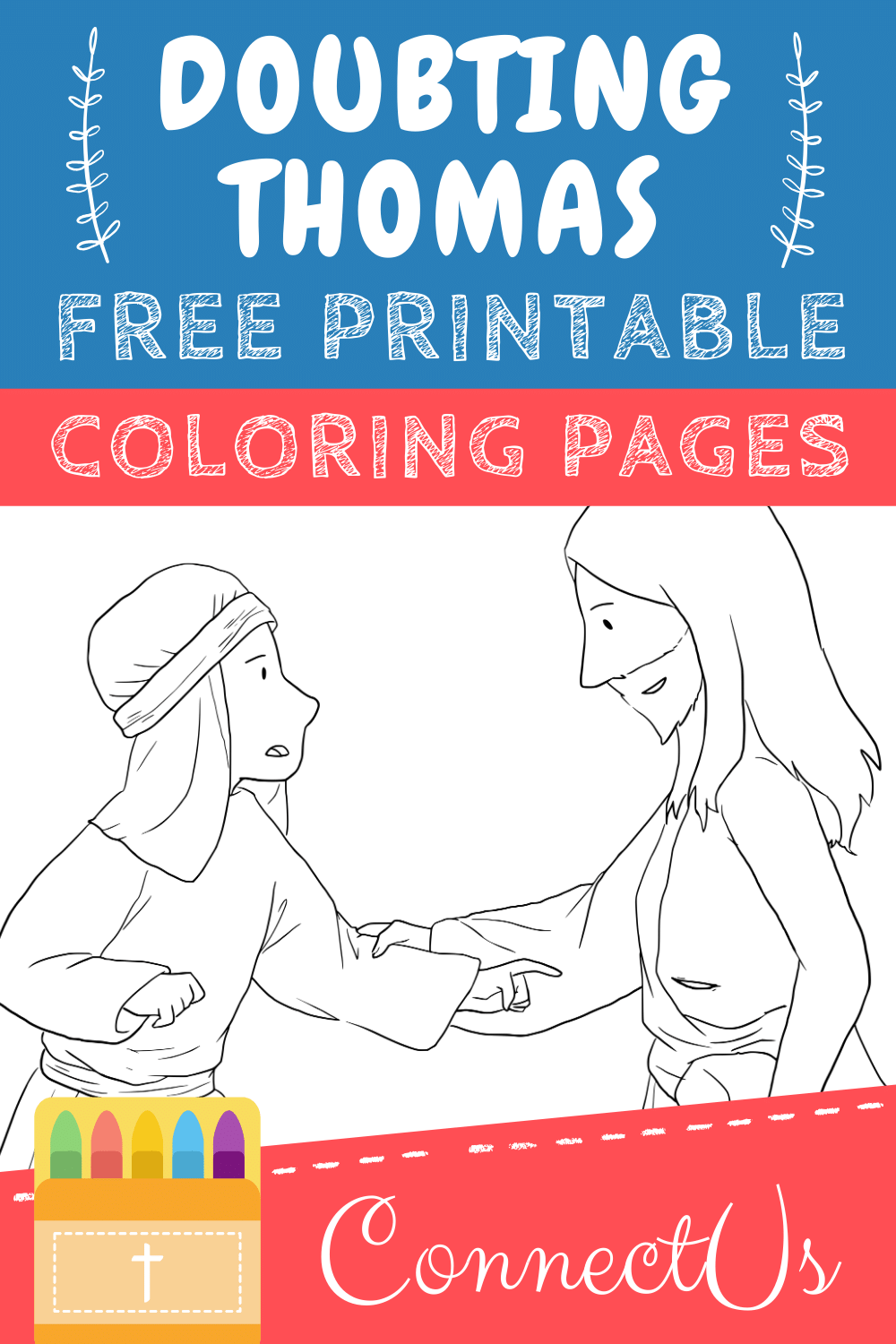 Author Bio
Natalie Regoli is a child of God, devoted wife, and mother of two boys. She has a Master's Degree in Law from The University of Texas. Natalie has been published in several national journals and has been practicing law for 18 years.