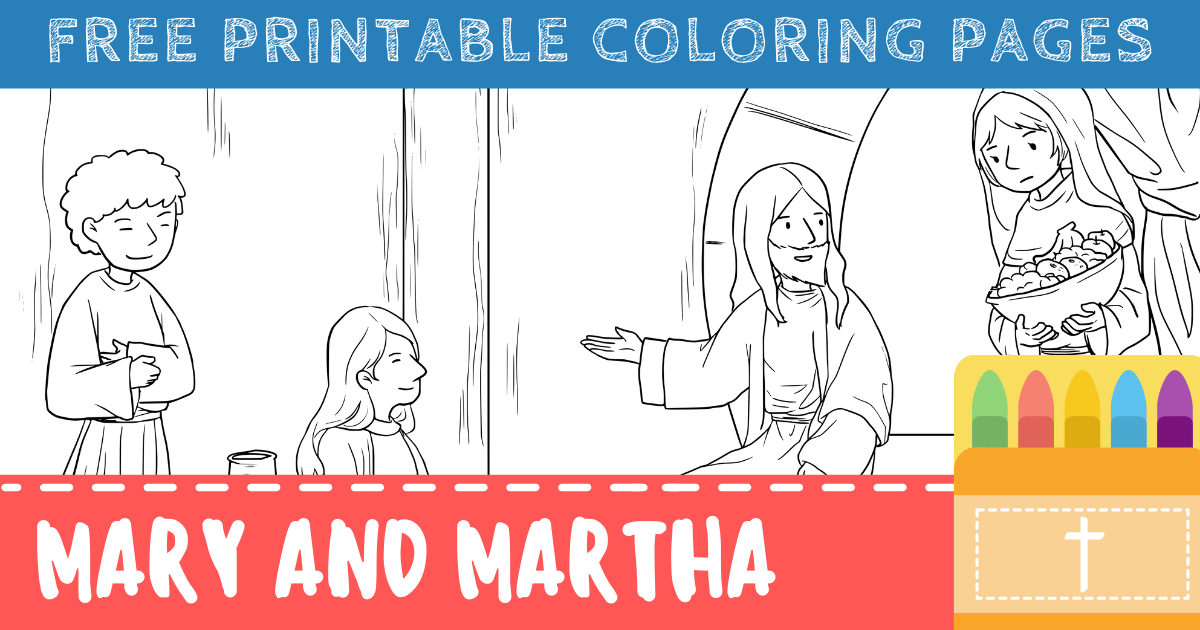 On top of the free printable Mary and Martha coloring pages, this post includes…
The Bible verses represented in each of the coloring pages
A short animated video about the story of Mary and Martha
Just click on any of the coloring pages below to get instant access to the printable PDF version.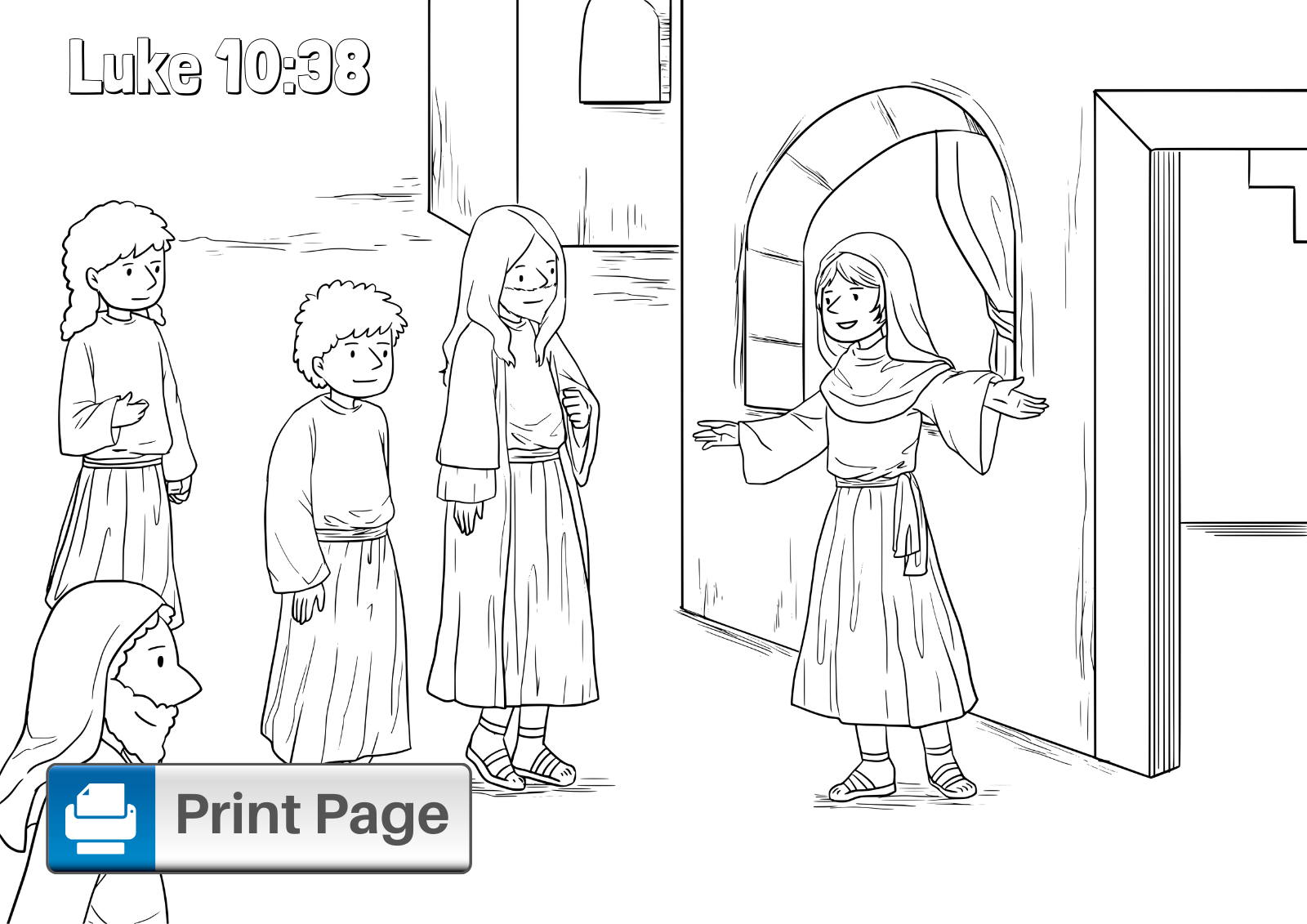 Luke 10:38 (NIV)
As Jesus and his disciples were on their way, he came to a village where a woman named Martha opened her home to him.
---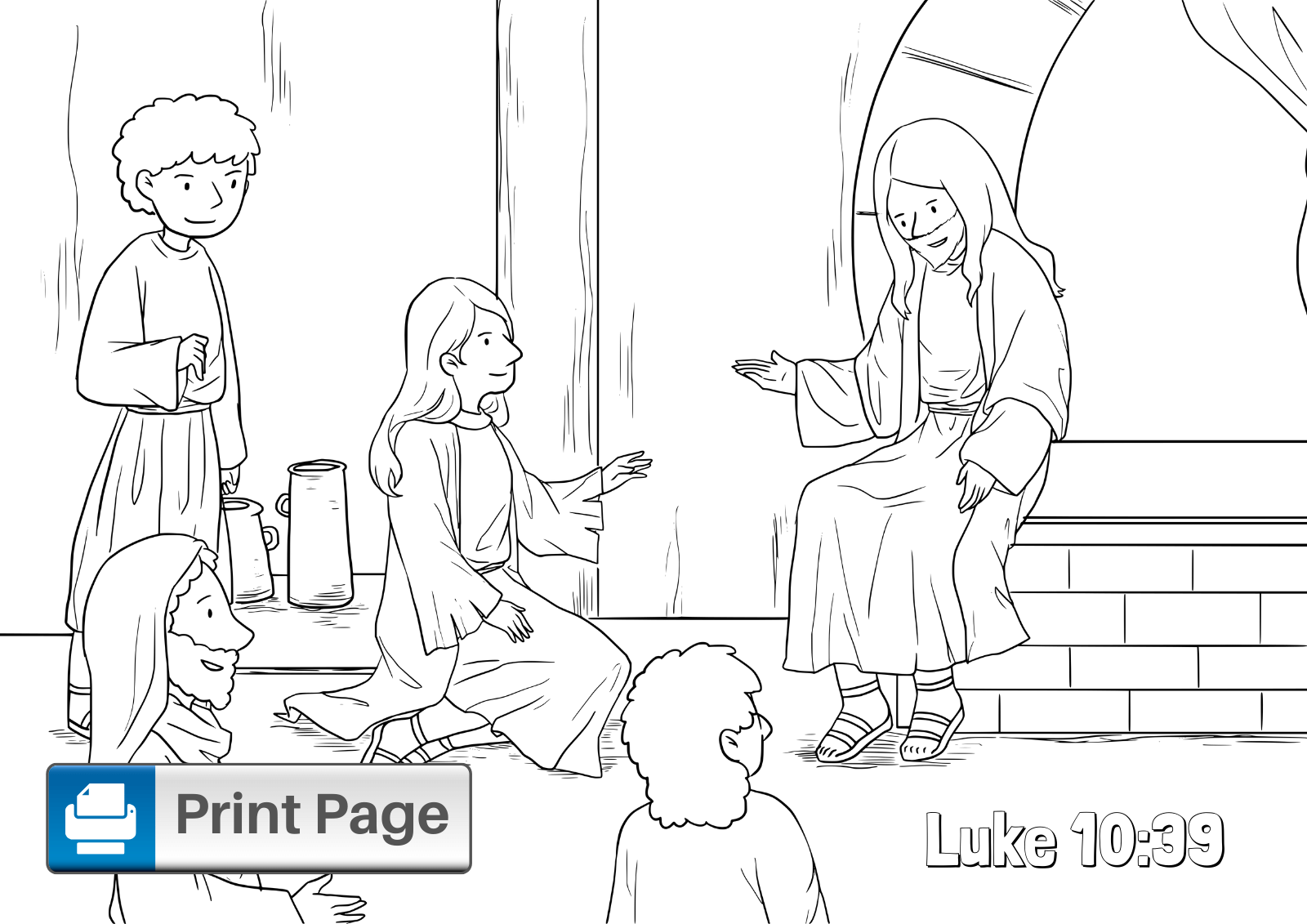 Luke 10:39 (NIV)
She had a sister called Mary, who sat at the Lord's feet listening to what he said.
---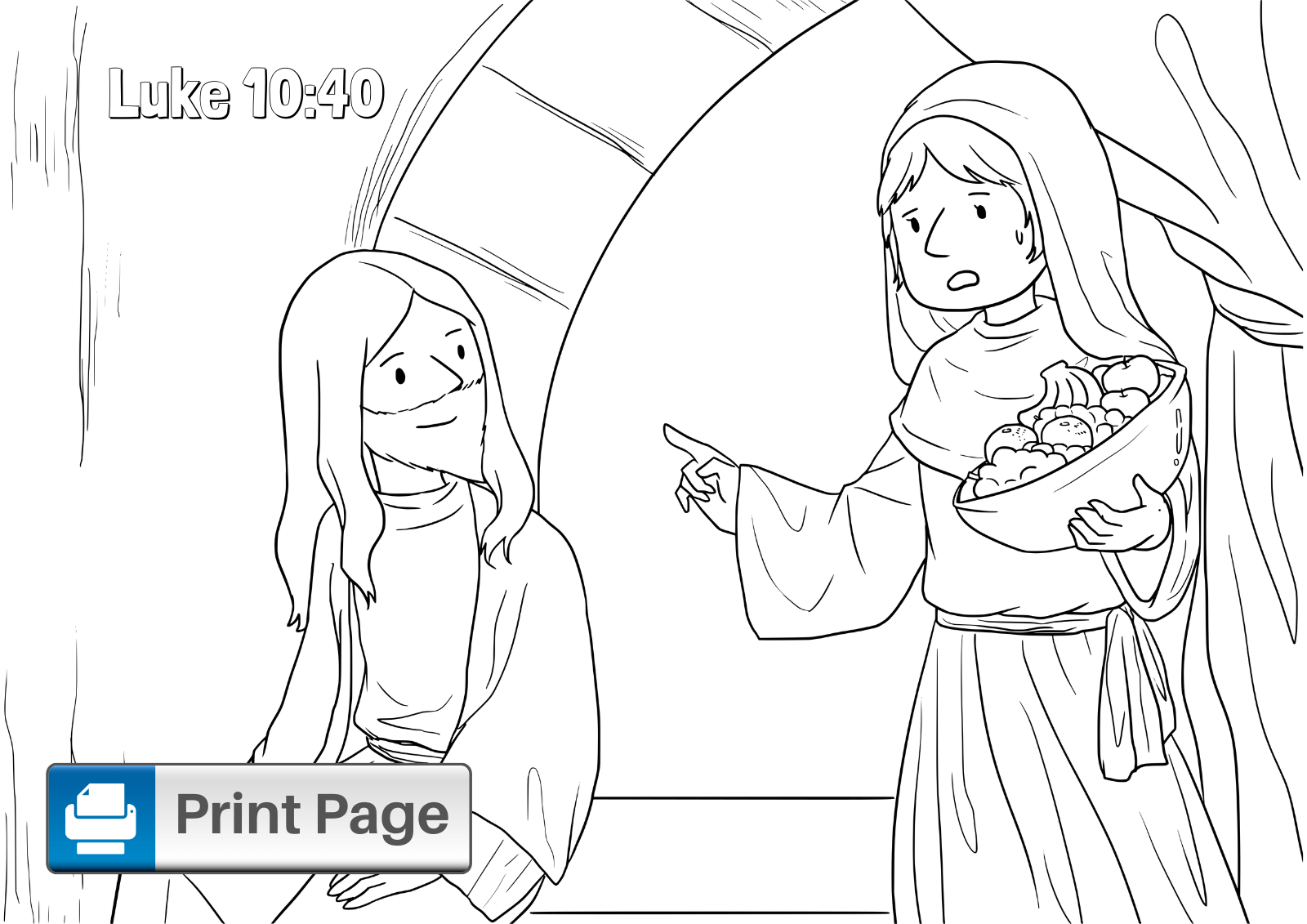 Luke 10:40 (NIV)
But Martha was distracted by all the preparations that had to be made. She came to him and asked, "Lord, don't you care that my sister has left me to do the work by myself? Tell her to help me!"
---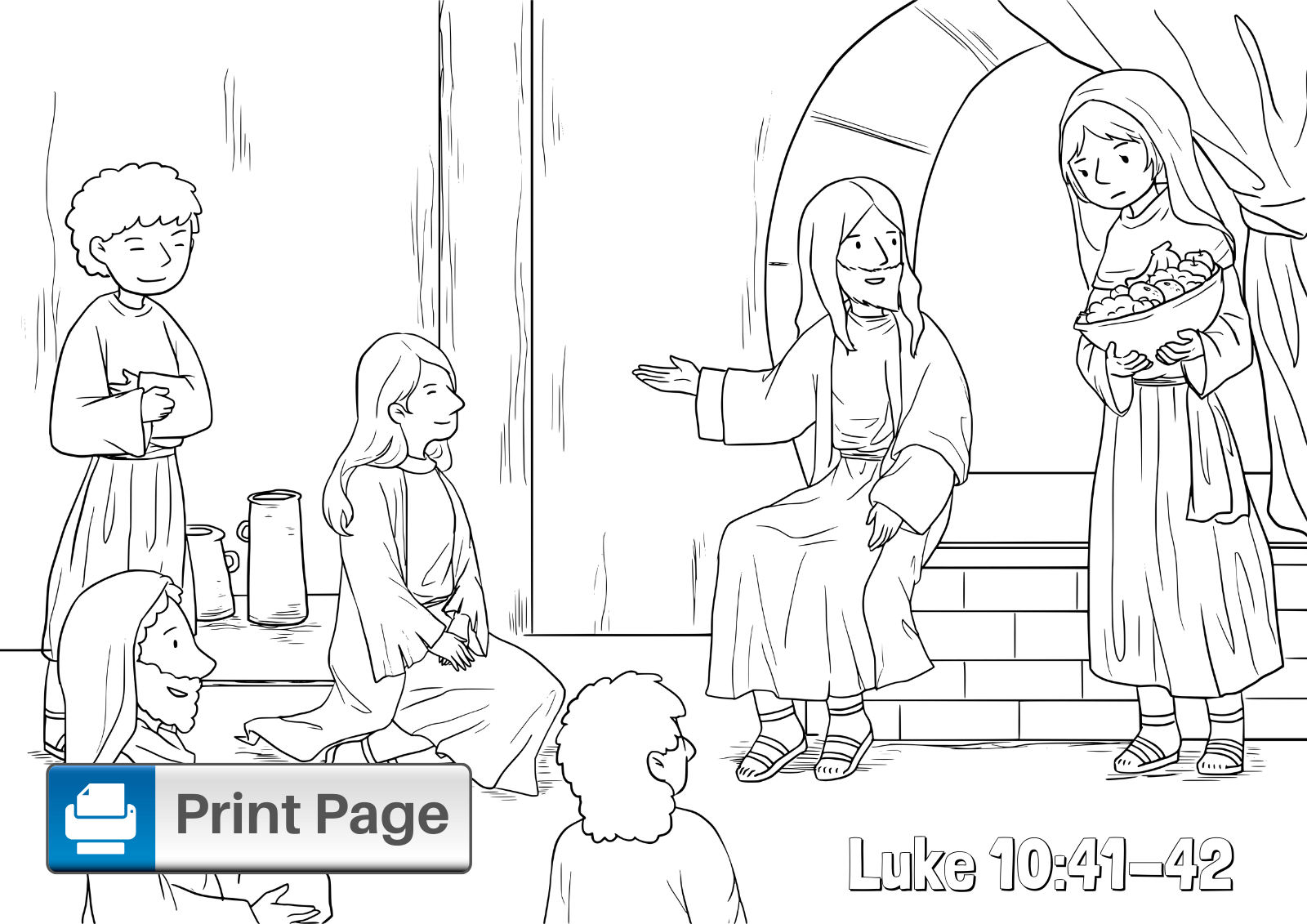 Luke 10:41-42 (NIV)
"Martha, Martha," the Lord answered, "you are worried and upset about many things, but few things are needed—or indeed only one. Mary has chosen what is better, and it will not be taken away from her."
---
Mary and Martha 2 Minute Story for Preschoolers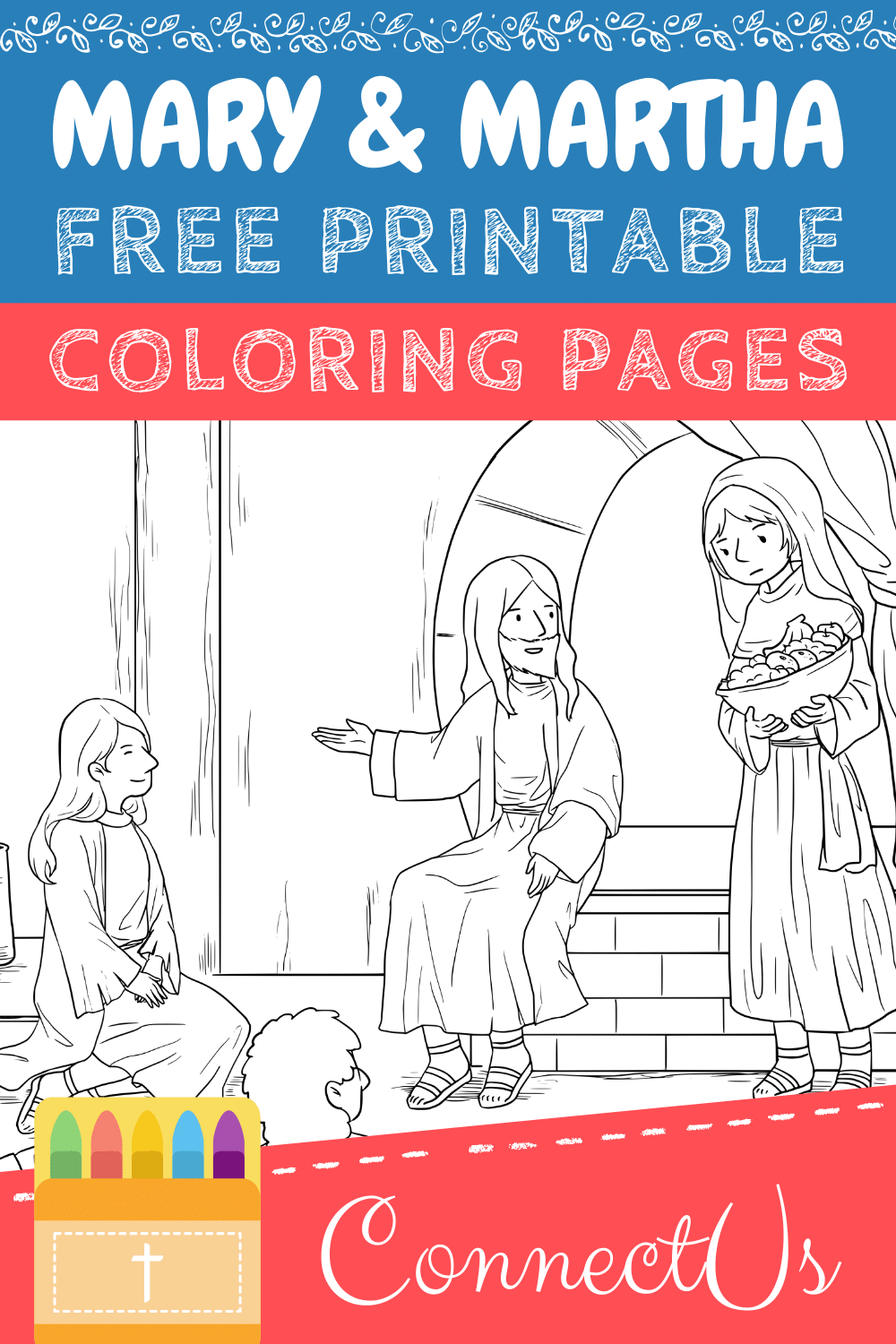 Author Bio
Natalie Regoli is a child of God, devoted wife, and mother of two boys. She has a Master's Degree in Law from The University of Texas. Natalie has been published in several national journals and has been practicing law for 18 years.